About
What is the Transcription Center?
The Smithsonian Transcription Center seeks to engage the public in making our collections more accessible. We're working hand-in-hand with digital volunteers to transcribe historic documents and collections records to facilitate research and inspire learning in everyone. Download a one-page handout about the Transcription Center, including helpful tips for new users, here. 
Started in 2013, the Transcription Center is a website connecting volunteers around the world with Smithsonian collections. This crowdsourcing project was developed as a collaborative way to digitally enable and increase public engagement with Smithsonian materials, increase access and use of our digitized content, and create pathways of learning and new knowledge between the public and Smithsonian staff. In short--the Transcription Center is a place for you (and anyone in the world) to explore materials held within the Smithsonian and play a part in making those collections more accessible. We are actively seeking volunteers to join our community. With your help, we can make our vast collections in art, history, and science more accessible to anyone with a curious spirit, and truly create "One Smithsonian, Digital First."
The Transcription Center is managed by staff in the Smithsonian's Office of the Chief Information Officer, but is the result of ongoing collaborations between digital volunpeers and Smithsonian librarians, archivists, and museum staff who have contributed subject matter expertise, technical solutions, ideas & feedback, content and design, and much much more. To learn more, or get in touch with questions, suggestions or ideas, please contact us here.
              
Looking for other ways to help keep the Transcription Center growing? Support our work through a donation.
Why does transcription matter?
---
Accessibility: Transcription turns handwritten and typed documents into searchable and machine-readable resources. This not only means that content transcribed becomes text-searchable online (& discoverable!), but it also ensures that historical materials can be accessible for all. See newly-created records for previously inaccessible collections: Princeton University Posters Collection.

 

Readability: Transcription preserves these historic documents for future generations, making rushed field notes, cursive handwriting, and faded text easier to read. See example of transcribed Charles Francis Hall's journal during arctic exploration in 1860.

 

Humanities Research: Digitized and fully transcribed documents are an incredibly valuable asset for art, history, & literary researchers around the globe. See examples: Monuments Men, Armstrong Manual Training School yearbook and more.

 

Scientific Research: Transcription of handwritten collection labels will create millions of specimen data points available to the scientific community for research and discovery. Create records for Botanical specimens, Entomology specimens, Pollen specimen index cards, Paleobiology specimens, and more.

 

Education: Transcription Center projects offer an opportunity for students and educators to engage directly with primary sources. From easily searching across thousands of historical documents to transcribing materials in the classroom, students can explore and discover history. Check out Transcription Center collections in the Smithsonian's Learning Lab, and send us an email to learn more about using TC into the classroom. 

 

Discovery: Volunpeer transcription of Smithsonian collections uncovers previously untold or unknown stories, helping to improve collections metadata, honor the contributions of women, people of color, and other under acknowledged and marginalized groups, and tell a more inclusive history. Read how volunpeers uncovered the contributions of women in scientific field books from the Smithsonian Institution Archives.                     
Together, we are unlocking secrets hidden deep inside our collections that illuminate our history and our world.
Getting Started 
Over 19 libraries, archives, and museum departments from across the Smithsonian have contributed projects to the Transcription Center. Historical materials dating from the 15th century to the present day, and representing diverse experiences, cultures, and languages, can be found in the pages of TC. With new projects added each week, there is endless opportunity to explore and learn.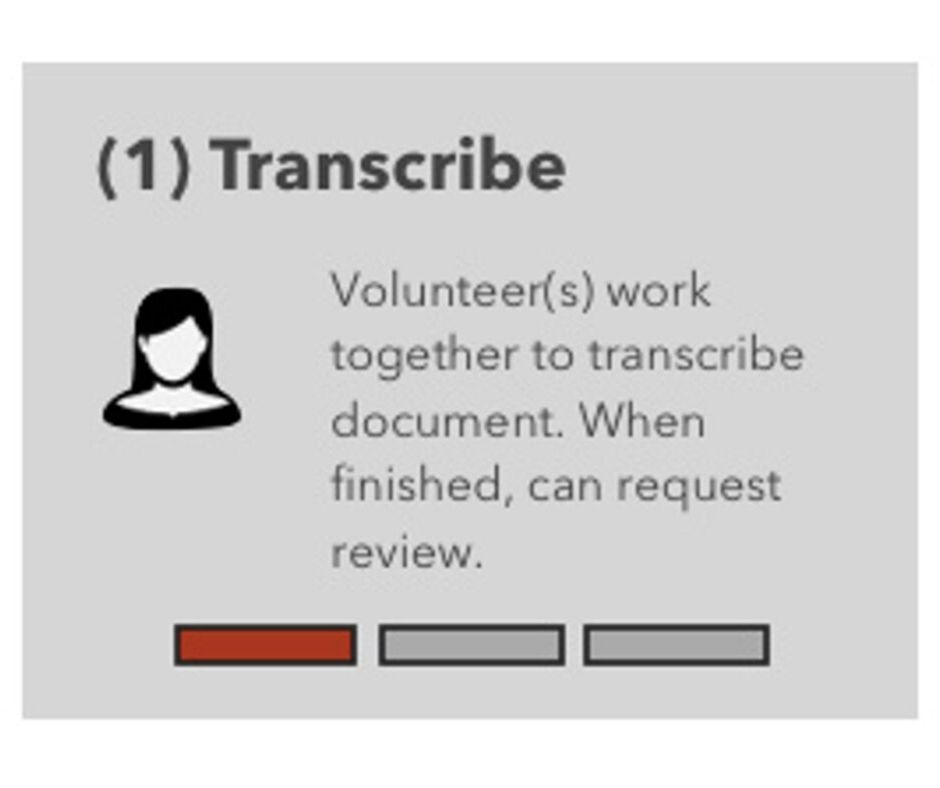 Head to the Transcription Center "Tips" page for general and advanced instructions for transcribing and reviewing documents, along with further information like community guidelines and FAQ's (also linked below).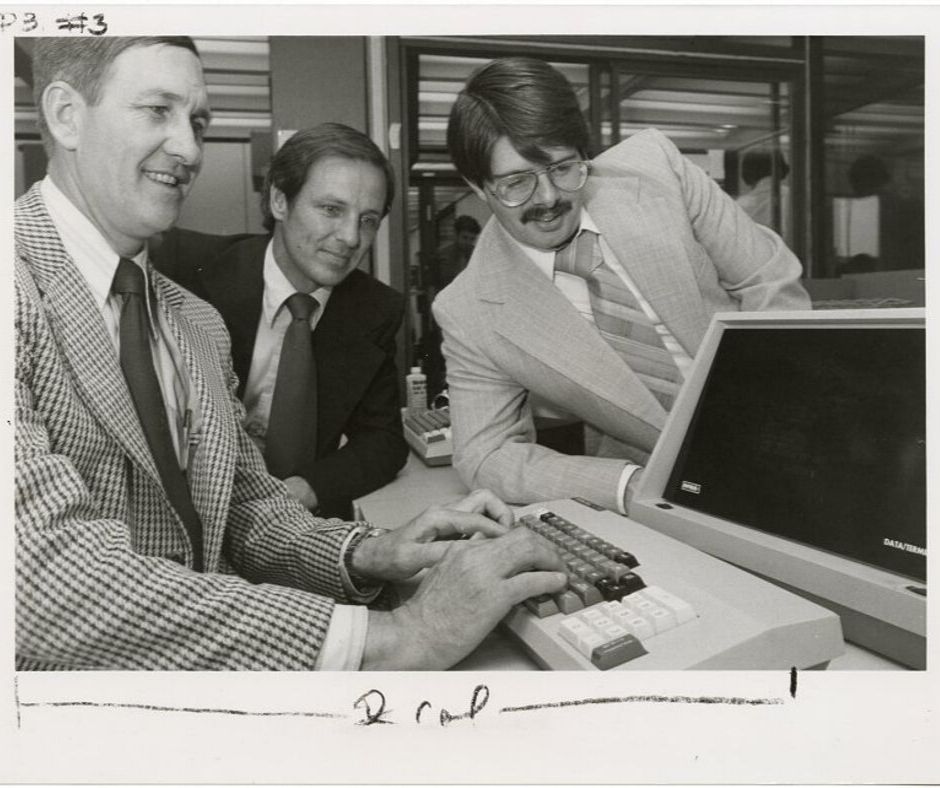 Transcription Center is a collaborative project welcoming participation from the public as well as Smithsonian staff. We learn best by working together, and encourage respectful and supportive communication. Please review our community guidelines before beginning, and reach out to us and your fellow volunpeers with any questions.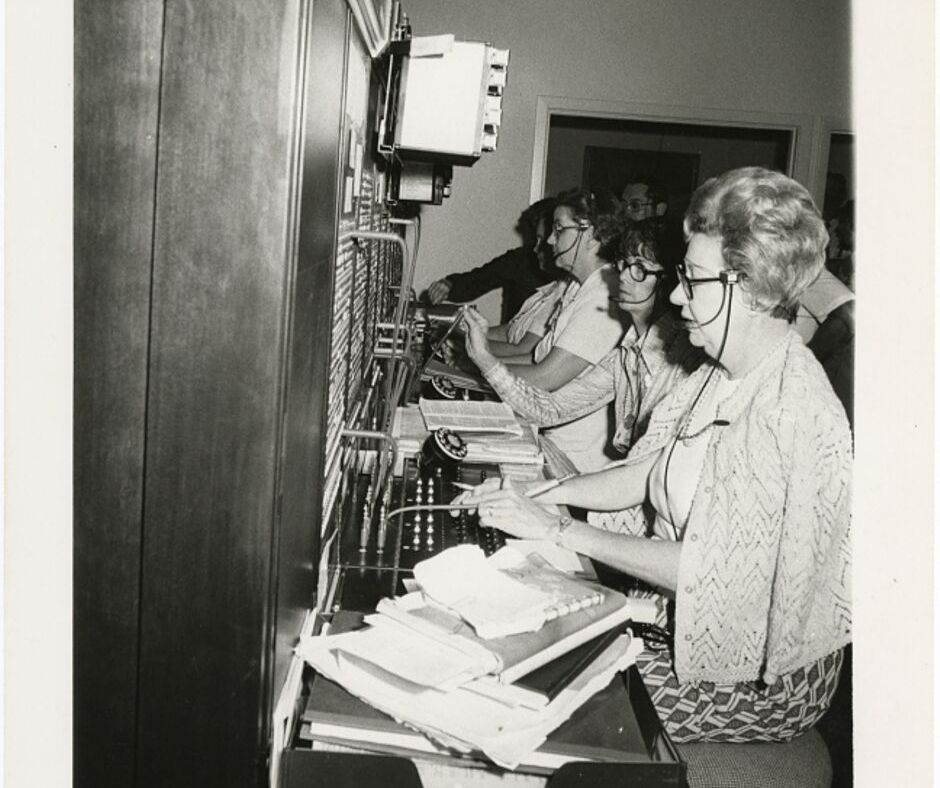 Want to learn more about participation in Transcription Center, how to track your work transcribing, or what to do if you get stuck? Check out our FAQ page! Still stumped? Send us a message, or tweet us @TranscribeSI.