About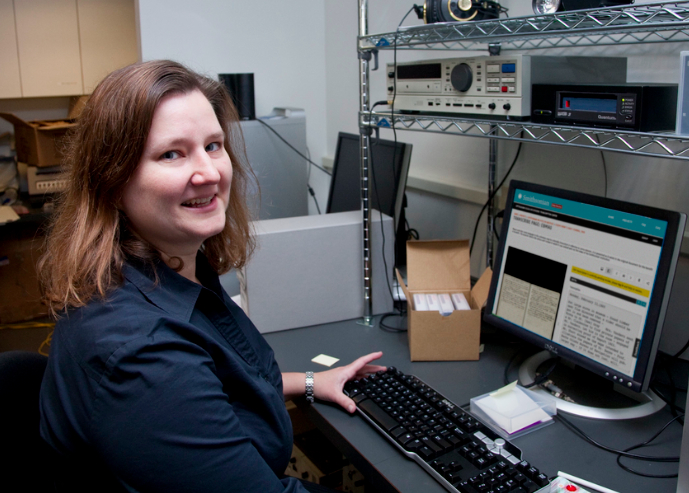 The Smithsonian Transcription Center seeks to engage the public in making our collections more accessible. We're working hand-in-hand with digital volunteers to transcribe historic documents and collection records to facilitate research and excite the learning in everyone.

Why Does Transcription Matter?
---
Discovery:

Transcription turns handwritten and typed documents into searchable and machine-readable resources
Humanities Research:

Digitized and fully transcribed documents are an incredibly valuable asset for art, history, & literary researchers across the globe.
Scientific Research:

Transcription of handwritten collection labels will create millions of specimen data points available to the scientific community for research and discovery.
Education:

From high school to graduate studies, transcription allows students to engage with primary source materials – a key part of the learning experience.
Readability:

Transcription preserves these historic documents for future generations as practices like cursive handwriting are less emphasized in in school.
Together, we are discovering secrets hidden deep inside our collections that illuminate our history and our world.
What Collections are Available?
---
The Transcription Center opened in July 2013 with thousands of documents across 31 projects from eight Smithsonian museums, archives, and libraries. We have grown with the help of volunteers to include over 1,000 projects from fourteen participating museums, archives and libraries. Explore projects available for transcription and review:
Join Us!
---
Calling researchers, educators, citizen scientists and history buffs: We are actively seeking volunteers to join this world-wide effort. With your help, we can make our vast collections in art, history, and science more accessible to anyone with a curious spirit.

Who's Behind this Project?
---
To get in touch with questions, suggestions or just thoughts about the Transcription Center, please contact us here.
This project is a product of many many passionate, creative, and dedicated individuals who have contributed subject matter expertise, technical solutions, ideas & feedback, content and design, and much much more. Learn more about the organizations and groups involved:
Senior Advisory Group to Secretary
Presidential Innovation Fellows