About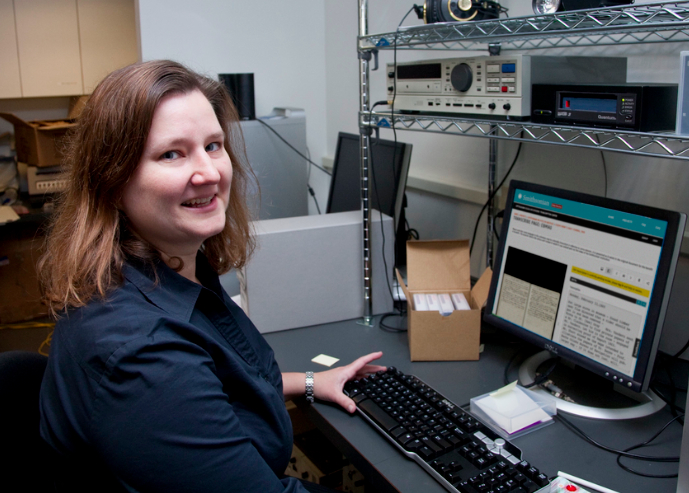 The Smithsonian Transcription Center seeks to engage the public in making our collections more accessible. We're working hand-in-hand with digital volunteers to transcribe historic documents and collection records to facilitate research and excite the learning in everyone.
Started in 2013, The Transcription Center is a website (freely accessible 24/day) connecting volunteers across the world with Smithsonian collections. This crowdsourcing project was developed as a collaborative way to improve and increase the quality of public engagement with Smithsonian materials, increase access and use of our digitized content, and create pathways of learning and new knowledge between the public and Smithsonian staff. In short--the Transcription Center is a place for you (and anyone in the world) to explore materials held within the Smithsonian and play a part in making those collections more accessible. We are actively seeking volunteers to join our community. With your help, we can make our vast collections in art, history, and science more accessible to anyone with a curious spirit!
                                                                                                                                                                                                                                                         
Why Does Transcription Matter?
---
Together, we are unlocking secrets hidden deep inside our collections that illuminate our history and our world.
What Collections are Available?
---
The Transcription Center opened in July 2013 with thousands of documents across 31 projects from eight Smithsonian museums, archives, and libraries. We have grown with the help of volunteers to include over 3,000 projects from fifteen participating museums, archives and libraries. Explore projects available for transcription and review:
Who's Behind this Project?
---
To get in touch with questions, suggestions or just thoughts about the Transcription Center, please contact us here.
This project is a product of many many passionate, creative, and dedicated individuals who have contributed subject matter expertise, technical solutions, ideas & feedback, content and design, and much much more. Learn more about the organizations and groups involved: