Guiding Principles
Mission
We nurture collaborative engagement, empower discovery, and enhance accessibility of digital collections alongside Smithsonian experts and worldwide digital volunteers.
Vision
At the Smithsonian Transcription Center, we envision a world where all inquisitive learners can actively engage with and immerse themselves in the Smithsonian's rich and evolving collections; uncover personal connections to our collective past, present, and future; and play a critical and interactive role in creating a digital Smithsonian. By bringing together diverse user communities and museum collections in a digital space, we are cultivating a future where all people, everywhere, can explore, learn from, and celebrate our shared heritage.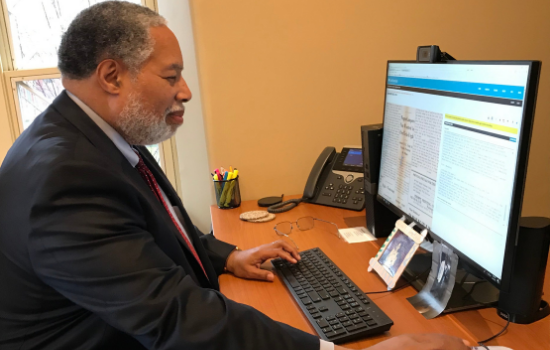 Overview and Background
Launched in 2013, the Smithsonian Transcription Center (TC) is the Smithsonian Institution's largest digital volunteering and crowdsourcing platform, connecting curious learners everywhere with digitized Smithsonian collections. Through collaborative transcription and review, Smithsonian staff and digital volunteers ensure that our historic content is more readable, accessible, and text-searchable across Smithsonian databases and other major search engines. This work unlocks history and helps bring the past to life.
The Transcription Center is part of the Smithsonian's Office of the Chief Information Officer (OCIO), and was created thanks to the collaborative efforts of individuals and departments across OCIO and the entire Smithsonian. It is continuously supported by archival, library, and museum staff who contribute digitized content, subject expertise, technical support, and more.
Browse ongoing and completed projects to learn more about the archives, libraries, and museum departments that make up the Smithsonian TC Community. You can further explore the evolution, impact, and reach of the Transcription Center on our blog, Marginalia, and by joining the #volunpeer conversation on social media (find us on Twitter, Facebook, and YouTube). Want information and updates about TC projects and the digital volunteer community? Sign up for our monthly e-newsletter, powered through Mailchimp (Privacy Policy, Terms of Use).
Meet the TC Team
Caitlin Haynes, TC Program Manager
As the Transcription Center's Program Manager, Caitlin is responsible for overall program strategy, internal partnerships, transformational initiatives, and social media and communications. Before joining the Transcription Center team in 2018, she held multiple research and archival reference positions inside and outside the Smithsonian, facilitating ethical and equitable access to diverse cultural heritage collections. Caitlin holds an MA in U.S. History, with a special emphasis on the 19th-century South, and an MLIS in Archives and Records Management from the University of Maryland, College Park; as well as a BA in History and Anthropology from Emory University.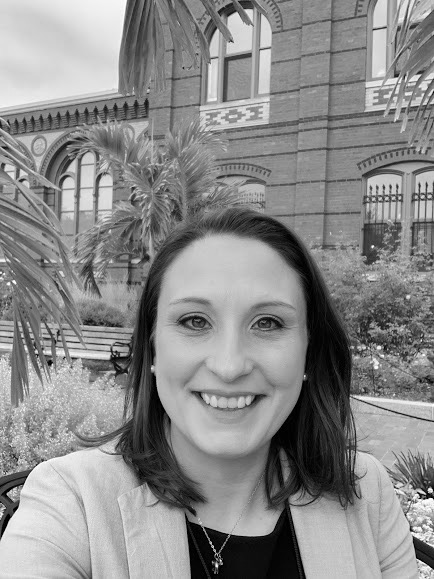 Emily Cain, TC Community Manager
With previous experience as a digitization specialist, curatorial assistant, and project manager, Emily specializes in building community around and connections to museum collections and information. In her role as the Transcription Center's Community Manager, Emily manages the program's digital volunteer community -- overseeing user needs, public engagement and programming, site content, and strategic project launches and campaigns. Emily holds an MA in Museum Studies, with an emphasis on collections management and museum anthropology, from the George Washington University, and a BA in Anthropology from Marshall University.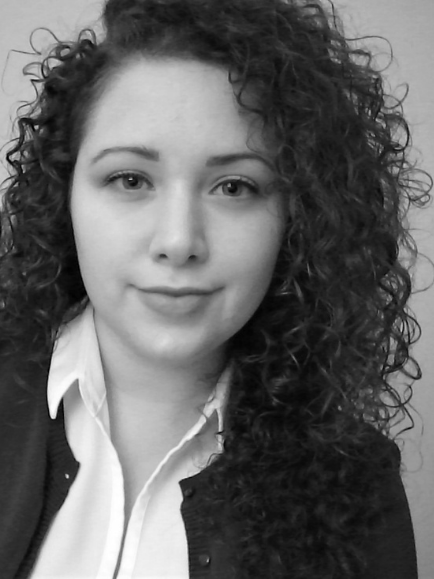 Paul Day, TC Technical Lead
As Technical Lead, Paul relies on his 20+ years of application development and management experience to ensure the Transcription Center provides an intuitive, secure, and robust environment to capture, process, and deliver transcribed content. He has contributed technical solutions to a wide array of projects within the Smithsonian Institution since 2014, and joined the Transcription Center team on a full-time basis in 2018. Paul holds an MS in Computer Information Systems and a BA in Economics.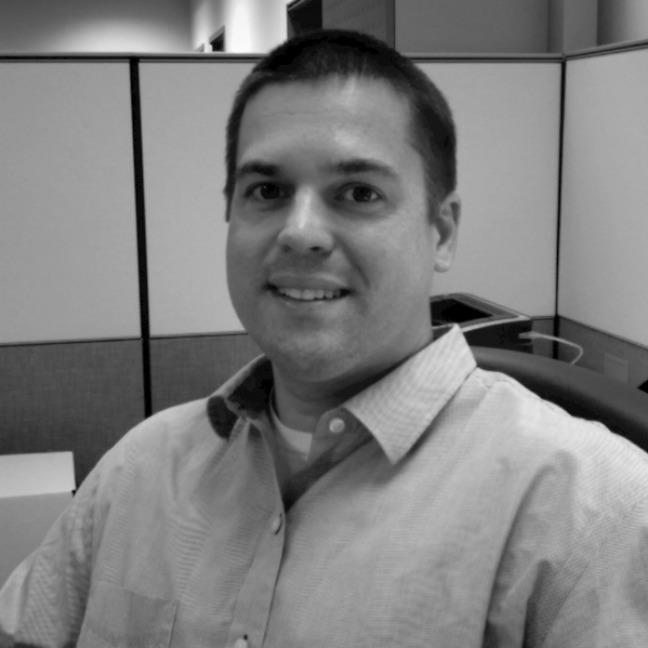 Tell Me More...
What is Transcription?
To transcribe is to create a written or printed representation of something. Here in the Transcription Center, we ask you to transcribe the exact letters and words written in historical documents and on historical objects. In doing so, we ensure that the content within is searchable and machine-readable. Why? Because historical handwriting - not unlike our handwriting today - varies dramatically and changes over time. This makes it difficult to quickly read through many historical documents and nearly impossible for machine-generated technology (such as OCR - Optical Character Recognition) to accurately produce typed versions of handwritten content. For these reasons, the many rich and personal stories within every historical page of the Smithsonian's collections are often buried or locked away, making it difficult for researchers and curious learners everywhere to discover the minute details of the past.
How is Transcription Different than Translation?
Translation is the process of translating text from one language into another. So, instead of typing out exactly what is written in a historical document - as is done when we are transcribing - translation involves typing out the text in a different language altogether (for example, from English to Spanish, or Spanish to English). The meaning of words, however, differs from language to language, making accurate translation a specialized, skilled, and at times, subjective, task. Because of this, our main goal in the Transcription Center is not translation. Instead, transcription of all content in the language it originally appears helps to increase access to our collections and engage with a greater audience. At times, however, specific projects will ask for minor translation from volunteers with non-English language skills. In these cases, special instructions for translation versus transcription will be outlined in the project description.
What is a "Volunpeer?"
The term "volunpeer" was coined by Smithsonian staff in 2014 as a way to more accurately describe our digital volunteers as peers and colleagues in the collaborative work of the Transcription Center. Together, we are not simply transcribing and reviewing, but also learning innumerable details about Smithsonian collections, unlocking and connecting previously inaccessible scientific and historic data, and contributing significantly to the Smithsonian's mission to increase and diffuse knowledge.
Ready to Get Started?
Find step-by-step instructions, community guidelines, and more on our Transcription Tips page. Questions, ideas, or comments? Reach out anytime to our team by emailing transcribe@si.edu.