Native American and Indigenous History in the Smithsonian Transcription Center
The voices, stories, and cultures of Native peoples - past and present - are found throughout the Smithsonian. For Indigenous Peoples Day (today) we're highlighting some resources for locating some of these materials within the Transcription Center (TC), and how TC projects are helping enhance collection access, and connect disparate information, for American Indian communities.

Since 2013, 129 projects have been launched in the Transcription Center, created by, or related to, Native Americans and Indigenous peoples. Staff at the National Museum of the American Indian Archive Center (NMAI), the National Anthropological Archives (NAA), Smithsonian Libraries, and others, have worked to identify materials in their holdings needing transcription and ensure that chosen collections are not culturally sensitive before being launched in TC [1]. Linguistic vocabularies, correspondence, ethnographic field notes, historical materials from landmark legal cases concerning Native rights, the administrative records of the Heye Foundation (the National Museum of the American Indian's predecessor organization), and documentation for object collection histories, among others, have all been included. Transcription of these materials makes the text within each page text-searchable and readable, meaning increased access and discoverability for researchers around the world--including Native community members.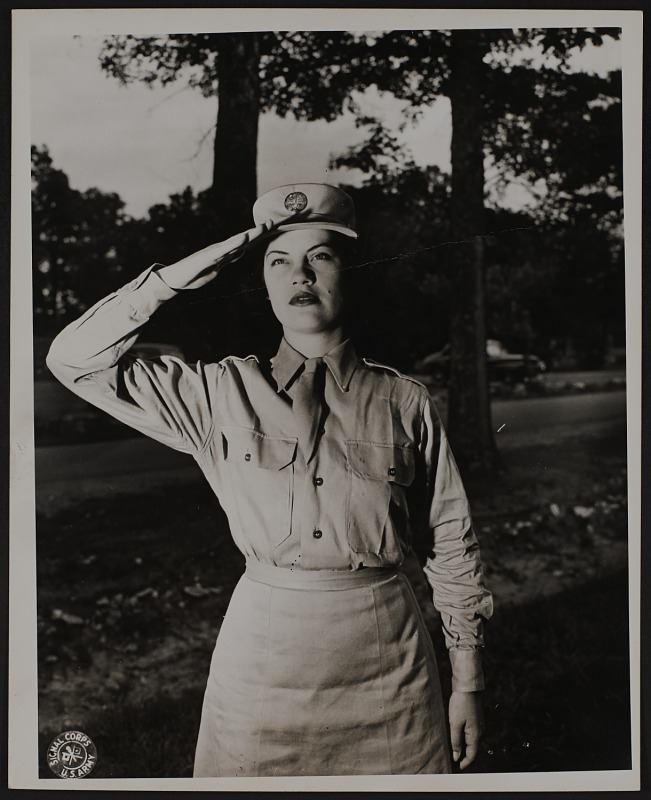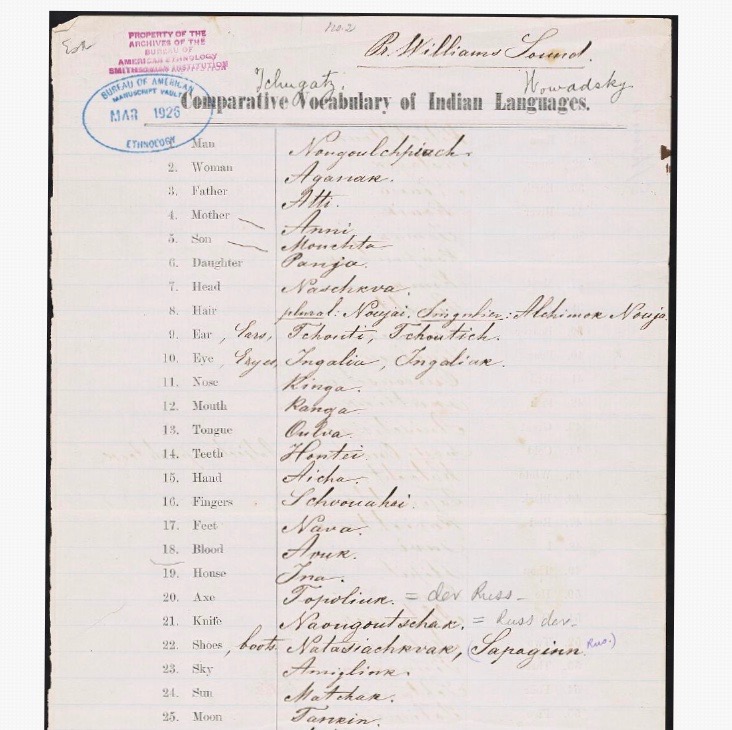 Beyond the Transcription Center itself, are other online resources for locating Native American archival, museum, and library collections from within the Smithsonian. In 2018, the Transcription Center team collaborated with staff from the NMAI, the National Museum of Natural History's Anthropology Department (including the NAA), Smithsonian Libraries, and the National Native American Boarding School Healing Coalition to aggregate Smithsonian-held materials related to the history of Native American boarding and day schools. Together, we created a "Gallery" page on the Smithsonian's online database, Collections Search Center, where researchers can explore related content by topic, geographic region, school name, and more. Included in this list of collections on this page, are archival collections from the NMAI and the NAA created by or about Native boarding and day school students, which were transcribed as part of a collaboration in the Transcription Center for Native American Heritage Month in 2018. Letters from a young Grace Thorpe, drawings and writings from students at the Pine Ridge Day School, and booklets from Carlisle are all included.  This "Gallery" page is part of a larger "Gallery" within Collections Search Center on Smithsonian archival, library, and museum collections related to Native American and Indigenous History, including materials organized by Smithsonian unit, language, tribe, and more.

These projects and resources are one way that staff around the Smithsonian are working together with Native communities and outside researchers to improve collection use and ensure the communities represented in museum holdings are not only able to access their history, but are welcomed as equal partners in transforming how the history of Native peoples is told and studied. Last week, archivists from the NAA and NMAI hosted a workshop (along with colleagues from the National Archives and the Library of Congress) at the 
Association of Tribal Archives, Libraries, and Museums annual conference
 on researching Native American archival materials. Included in presentations from the NAA was information on the Transcription Center projects and Gallery pages mentioned above, along with details on how Native communities and Tribal archivists can collaborate further with Smithsonian staff on TC projects transcribing sound recordings and other Native language materials.
This Indigenous Peoples Day, join in our efforts to ensure a more complete and inclusive historical narrative of Native Americans and Indigenous peoples by helping to
 transcribe ongoing Transcription Center projects-
-including business ledgers from collector and dealer William Ockleford Oldman, documenting the sale and purchase of Native objects (many of which are held in NMAI); as well as a sound recording from the NAA of Anthropologist Helen Rountree, an expert on Virginia Indians.  
Sources:
[1] Culturally sensitive content, as defined by the Protocols for Native American Archival Materials is: "tangible and intangible property and knowledge which pertains to the distinct values, beliefs, and ways of living for a culture. It often includes property and knowledge that is not intended to be shared outside the community of origin of specific groups within a community." http://www2.nau.edu/libnap-p/index.html.

Image 1 (right): Grace Thorpe, Sac and Fox, NMAI.AC.085.  Transcription Project.                            

Image 2 (left): MS 369: Vocabulary of the Tchugatz of Prince William Sound,  Alaska, NAA. Transcription Project.