Honor Martin Luther King, Jr. Day in the Transcription Center
January 18, 2021 is Martin Luther King, Jr. Day - a national day of service celebrating Dr. King's life and legacy. Throughout the week, the Transcription Center team and staff from the National Museum of African American History and Culture will be joining organizations around the country in honoring Dr. King and his fight for civil rights and racial equity by transcribing Freedmen's Bureau Records. 
The Bureau of Refugees, Freedmen, and Abandoned Lands, which operated from 1865-1872, was a federal organization tasked with overseeing the social and political reconstruction of the American south following the Civil War, and assisting more than 4 million formerly enslaved African Americans in their transition to freedom and citizenship. Contained in more than 1.7 million pages of Bureau records are the individual names, stories, and experiences of African Americans in the nineteenth-century, providing an unparalleled resource for understanding the history of U.S. slavery, race relations, and the Reconstruction era.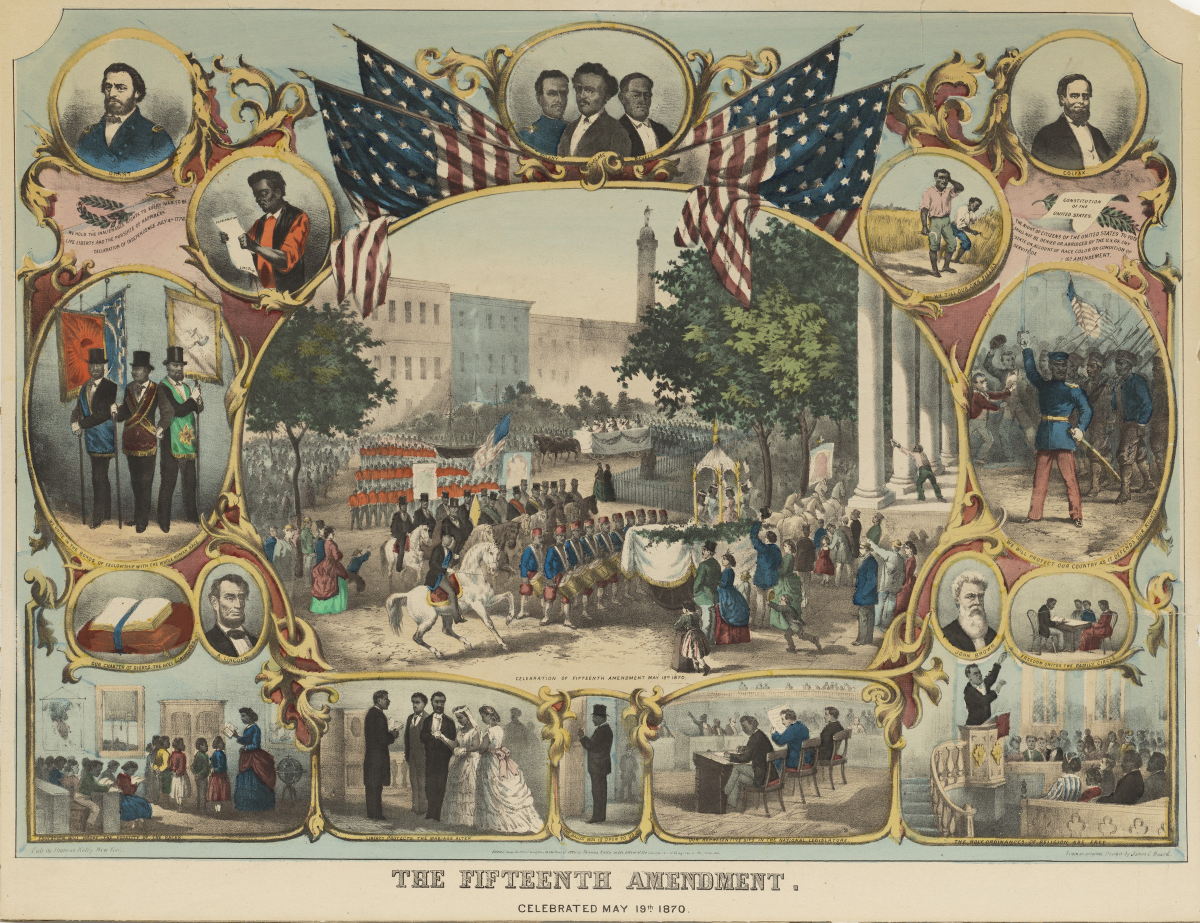 A period of immense political and social change, Reconstruction expanded rights for African Americans and redefined citizenship in the United States. Through the Reconstruction Acts and the passing of the 14th and 15th Amendments to the U.S. Constitution, African Americans were granted equal protection under the law, due process, citizenship, and the right to vote. In large numbers, Blacks were elected to public office, served on juries, voted, sought justice in the court system, reunited with loved ones separated under slavery, enrolled in newly established schools, and more. Increasing violence from southern whites and the rise of new political leadership pushing discriminatory practices and legislation in the 1870s, however, led to the end of Reconstruction and the removal of federal troops from southern states. The decades that followed saw the emergence of Jim Crow, African American disenfranchisement, and intense racial violence. But while many of the promises of Reconstruction for African Americans were overturned, the era's radical progress and judicial achievements set the precedent for Black leadership and resistance throughout the 20th century and offered unprecedented hope and possibility for an equitable America. Civil Rights activists from the 1930s to the 1960s would continue to draw upon Reconstruction's constitutional Amendments as their judicial basis for combatting school segregation, disenfranchisment, and other racially discriminatory practices.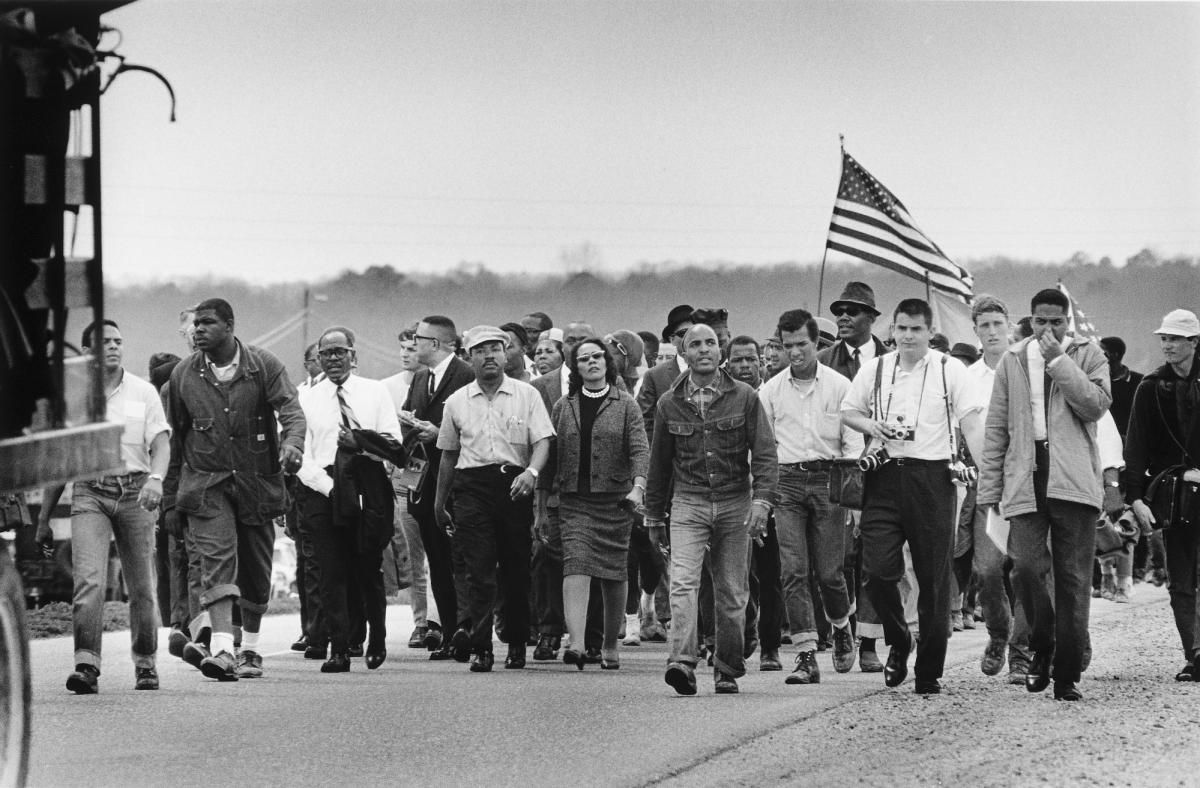 Dr. Martin Luther King, Jr., Coretta Scott King, Andrew Young, John Lewis, Reverend James Orange and civil rights activists on Highway 80, Selma to Montgomery March, 1965. Collection of the Smithsonian National Museum of African American History and Culture, Gift of Monica Karales and the Estate of James Karales © Estate of James Karales
By transcribing Freedmen's Bureau records from the National Museum of African American History and Culture, digital volunteers in the Transcription Center are helping to unlock this important history. Completed pages become text-searchable within the Transcription Center itself and the Smithsonian's online databases, making the information within more easily found, read, and explored by historians, researchers, and genealogists worldwide. Together, we are making it easier for everyone to discover and share the history of African Americans, the 19th century United States, and the legacy of Reconstruction.
Join the Effort
Transcribe-a-Thon with the African American Museum in Philadelphia
From Saturday, January 16th - Monday, January 18th, we'll be transcribing Freedmen's Bureau records with colleagues at the African American Museum in Philadelphia (AAMP), a Smithsonian Affiliate, live on Zoom and Facebook as part of their "MLK Mornings with AAMP" program. Our transcribe-a-thons - and all MLK weekend programming at the AAMP - are free, virtual, and open to the public. Learn more, and register for daily events, by heading to the AAMP's page on the MLK 2021 Weekend Celebration.

Transcribe on your own
Whether you're curled up on the couch transcribing at your leisure, or joining friends or colleagues over Zoom for an impromptu transcribe-a-thon, your contributions to the Freedmen's Bureau records in celebration of MLK Day this year are immensely valuable. 
Explore ongoing projects from North Carolina, South Carolina, Louisiana, and more by heading here. And take advantage of the resources on our "Hosting a Transcribe-a-Thon" page, including print-outs, an adaptable PPT presentation template, and a one-page informational sheet on the Freedmen's Bureau records. 
Beyond the Freedmen's Bureau: Explore African American History in the Transcription Center
From manuscripts related to the 18th century trans-Atlantic slave trade to Playbills featuring African American performers in the 1990s, Transcription Center projects from across the Smithsonian's collections offer a rich set of resources for understanding and exploring Black history.
Use the Transcription Center's "search" page to locate individuals, events, or topics you're interested in, or simply browse all completed and ongoing African-American history-related projects (of which there are more than 1,400 and counting!). 
Share your experiences and discoveries
Learned something new while transcribing the Freedmen's Bureau records? Discovered an ancestor, deciphered a particularly challenging word, or uncovered an interesting story? Looking for help transcribing or reviewing a difficult page with illegible handwriting? Whatever your question, discovery, or insight might be, we want to hear about it! Click the "feedback button" on the left side of every TC page, email us directly at transcribe@si.edu, or tag us on Twitter, Facebook, or Instagram using #DiscoverTCFreedmen.
And be sure to follow along with us on social media this month for special highlights and #volunpeer finds from the Freedmen's Bureau records and MLK Day transcribe-a-thons!