Celebrating Native American Heritage Month through Transcription
November is Native American Heritage Month, and here in the Smithsonian we hold many collections related to the cultures, languages, and history of American Indians. The majority of these materials were created or collected by the United States National Museum's (now the National Museum of Natural History) Bureau of American Ethnology (BAE) and by the George Heye Foundation during the nineteenth and twentieth centuries. These materials comprise the largest set of Native archival, library, and object collections within the Smithsonian, now held in the National Anthropological Archives and the National Museum of the American Indian, respectively. Yet many other Smithsonian units- including the National Museum of American History, the Archives of American Art, the Smithsonian Institution Archives, Smithsonian Libraries, and others- also hold historical and contemporary collections related to, or created by, Native peoples. Not all of these collections are accessible or digitized online due to cultural sensitivity issues, as the Smithsonian adheres to its own policies regarding access and use of cultural materials. Individual archival units within the Institution which hold Native American materials, also work to follow the Protocols for Native American Archival Materials, which encourage collaboration and communication with Native communities to ensure responsible and respectful stewardship and description of these collections. For more information on the Smithsonian's policies of culturally sensitive content, and on our Institution's current initiatives and programs collaborating with Native communities, please email us at transcribe@si.edu.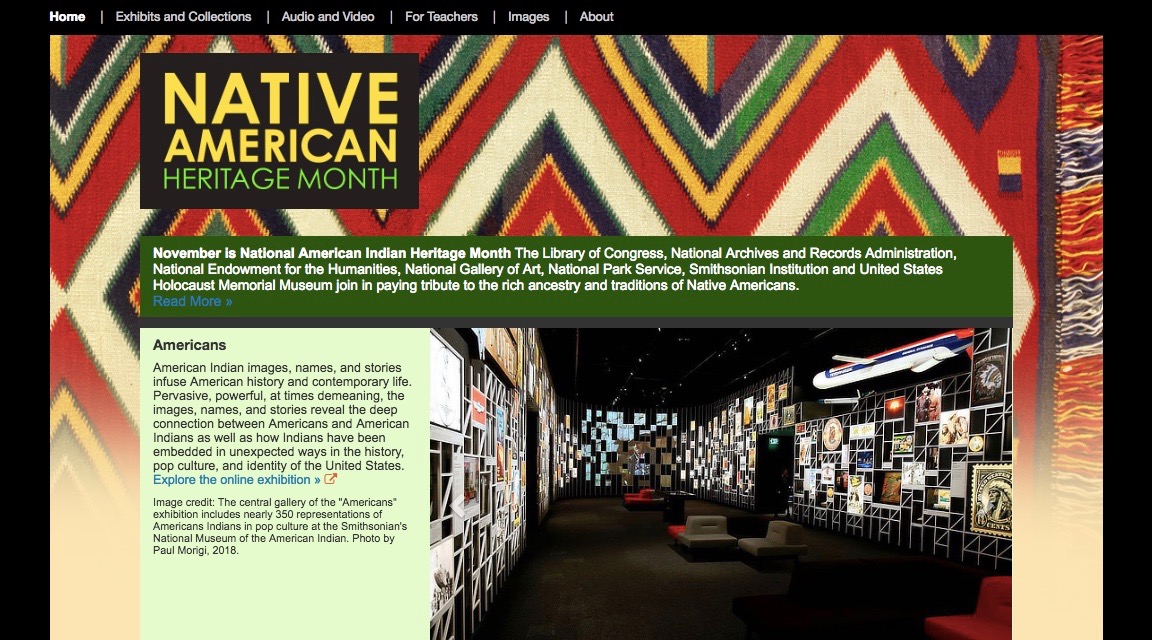 In an effort to make some of these collections more accessible--particularly for Native community researchers--we've partnered with colleagues around the Smithsonian to feature related content in the Transcription Center for Native American Heritage Month. Browse the project descriptions below to learn more and participate in transcription and review!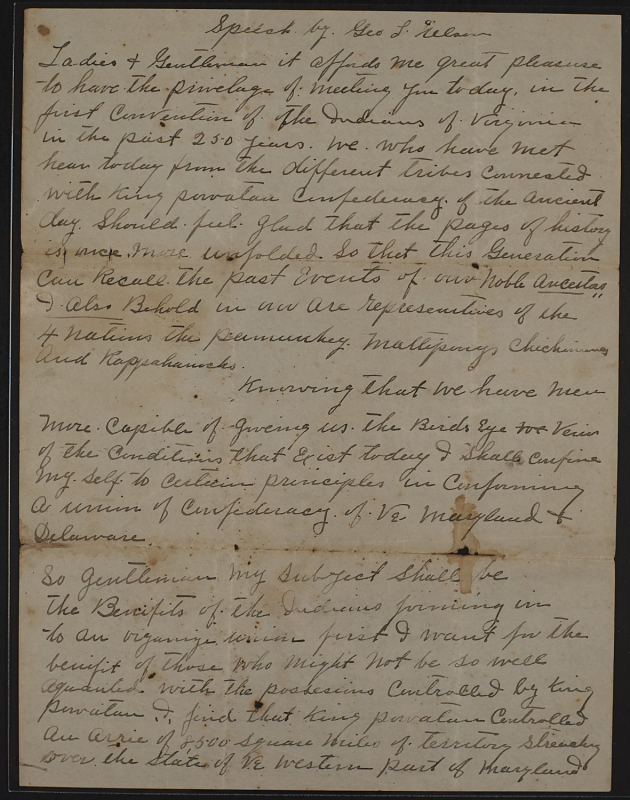 Chief George L. Nelson (Rappahannock) was born circa 1883 in Indian Neck, Virginia to parents Samuel and Virginia Nelson. A member of the Rappahannock community, Nelson began working to incorporate his tribe under the state laws of Virginia. The Rappahannock Indian Association was founded in 1921 with George Nelson as Chief. The George L. Nelson papers consist of documents belonging to Chief Nelson and left in possession of his daughter Waneta Swain. The bulk of these documents relate to the work done by Chief Nelson in establishing the Rappahannock Indian Association in 1922 and the activities that led to the recognition of the tribe as part of the larger Virginia Indians Powhatan Confederacy.
Illustrator, muralist, and art educator Olive Rush was born in Indiana in 1875. After several visits and exhibitions in New Mexico, Rush moved permanently to Santa Fe in 1920. She established a studio and home in an adobe house on Canyon Road, which became a main thoroughfare of the Santa Fe artists' community. In 1932, she was hired to teach at the Santa Fe Indian School. Rush's enthusiastic work in the 1930s with the young Pueblo artists is credited with helping to bring about a flourishing of Native American visual art in New Mexico. Rush continued to work with Native American artists throughout her life, and many of her associates went on to gain national reputations, including Harrison Begay, Awa-Tsireh, Pop Chalee, Pablita Valerde, and Ha-So-De (Narciso Abeyta). Help transcribe the records Olive Rush kep
t on the Native American artists she promoted. The records include the names of artists and artworks, price lists, and exhibition records.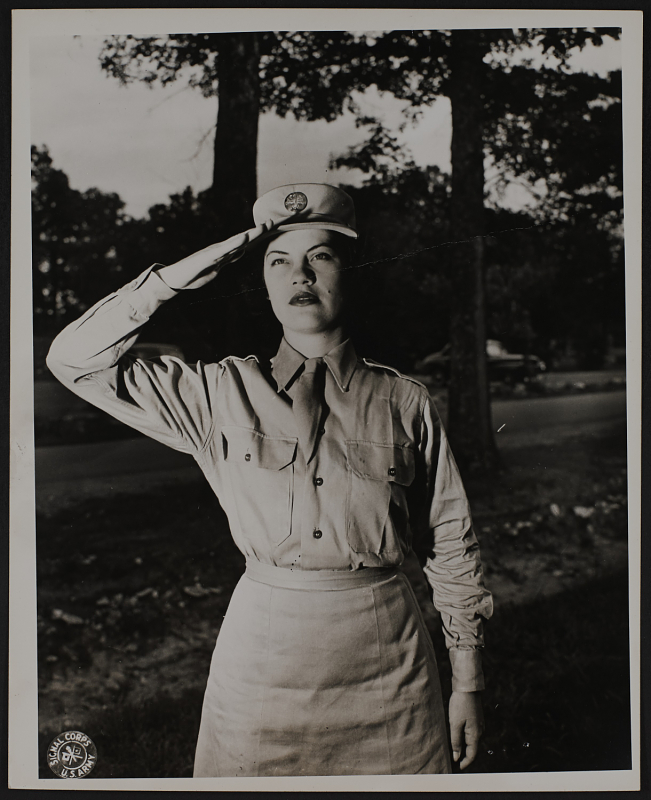 Help ups transcribe "School Letters from Grace to her Mother, 1927-1929" (Box 1, Folder 1) from the Grace F. Thorpe collection!These include letters from when Grace attended the Haskell Indian School as a child. Grace Thorpe (1921-2008), Sac and Fox, was a WWII veteran and Native Rights activist. The daughter of famed athlete Jim Thorpe, Grace served in the Women's Army Corps (WAC) from 1943-1945. She served as a recruiter for the WAC before being sent overseas to New Guinea, the Philippines and Japan. Grace was later awarded the Bronze star for her service in the Battle of New Guinea. Following the end of the war, Grace remained in Japan with her husband Lieutenant Fred W. Seeley and worked at General MacArthur Headquarters as Chief of the Recruitment Section, Department of Army Civilians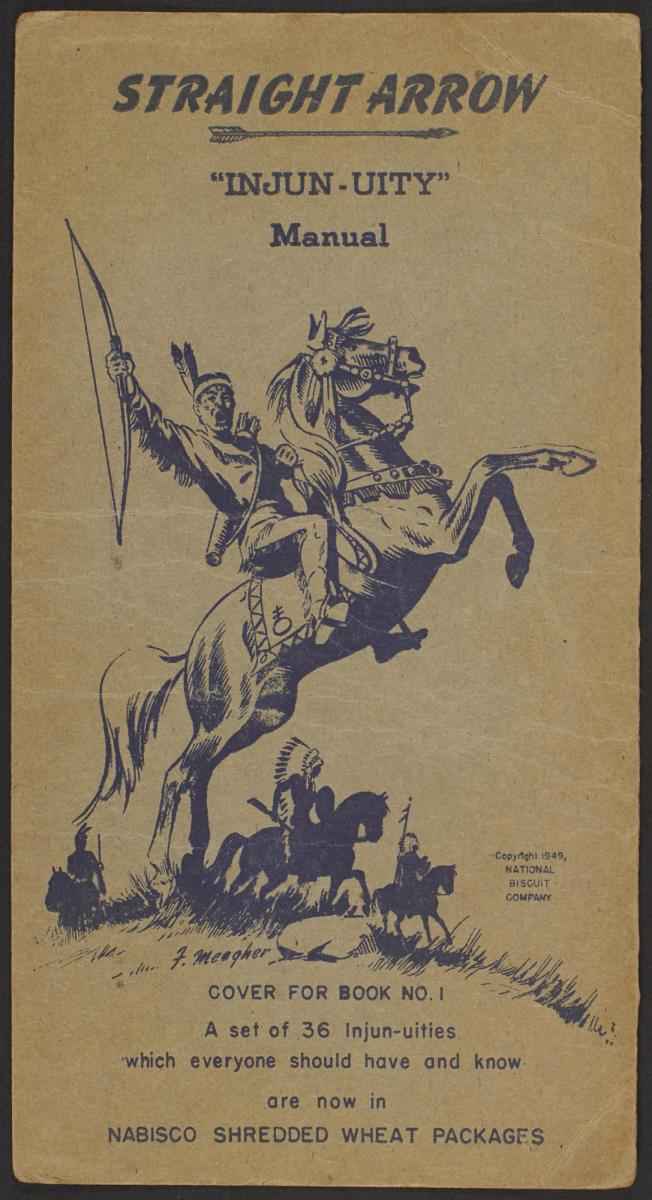 Help up transcribe "NABISCO Straight Arrow cards, 1949-1952" (Photo folder 1-3) from the Douglas E. Evelyn photograph and ephemera collection. This project contains 42 NABISCO Straight Arrow cards, produced by NABISCO, and packaged in NABISCO Shredded Wheat boxes. These cards were produced in sets of 36 per year for the years 1949 to 1952, were marketed towards children, and depict outdoor activities as romanticized constructions of American Indian identity and life. Language on the cards states the following: "This Injun-uity Manual will help you be resourceful in the woods, in open country, at home, in school, in play, and at work. This manual was prepared by Fred L. Meagher, Indian illustrator and authority, for NABISCO Shredded Wheat." Examples of outdoor activities include Indian Bow Making, Archery, Help Signals, Tracking Game, Points of a Horse, Indian Dances, Fire Prevention, and many more.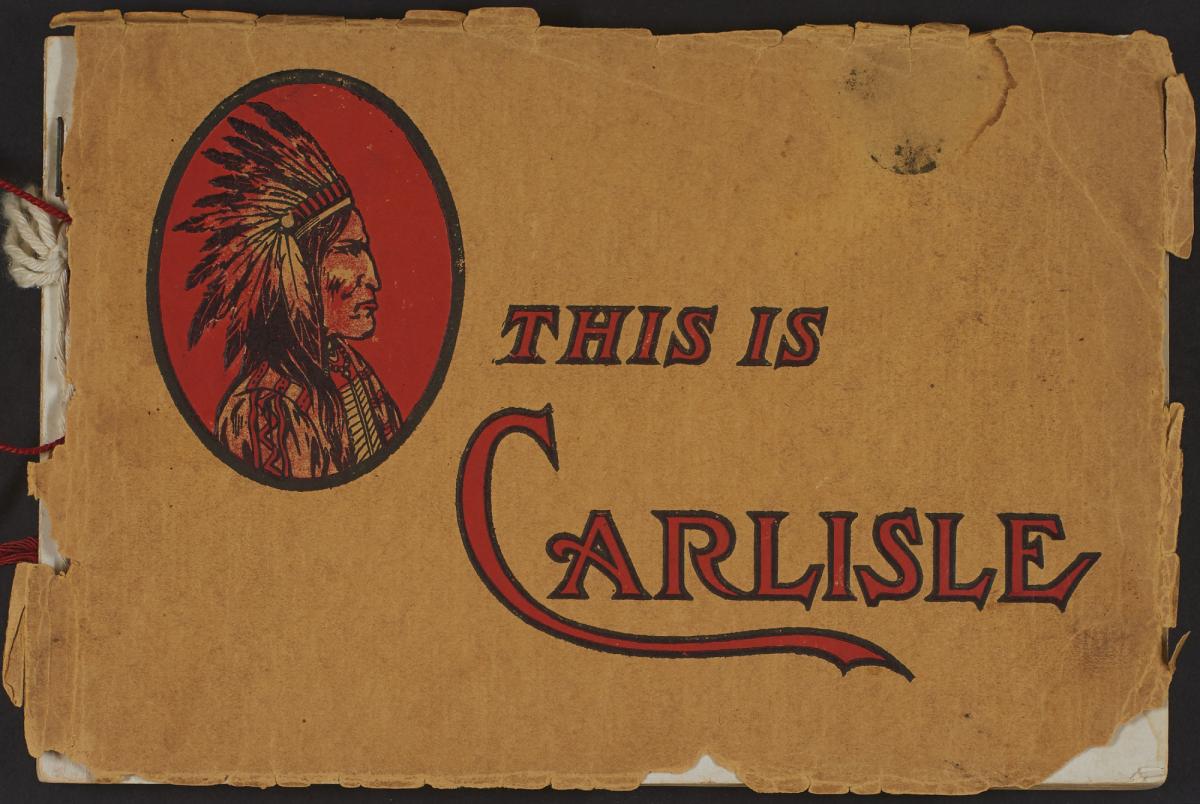 Help up transcribe "Booklet: "This is Carlisle," 1908" (Box 1, Folder 2) from the George Conner Carlisle Indian School collection . This booklet was produced and published by the Carlisle Indian School printing press in 1908. It includes photographs, a description of the school activities and history, and lists of students. This collection contains booklets and correspondence circa 1900-1914 related to the Carlisle Indian School in Pennsylvania and collected by George Conner (Tse-da-ha), a former alumnus. George Conner, also known as Tse-dah-ha (Buffalo Hide), was born on the Osage Reservation in Kansas in 1870. His parents were Wah-kon-tah Shinka (Little Doctor) and Le-ah-tsa, both of the Little Osage tribe. Le-ah-tsa was the daughter of Wa-caba-shinka (Little Bear) who was the Principal Chief of the Little Osage.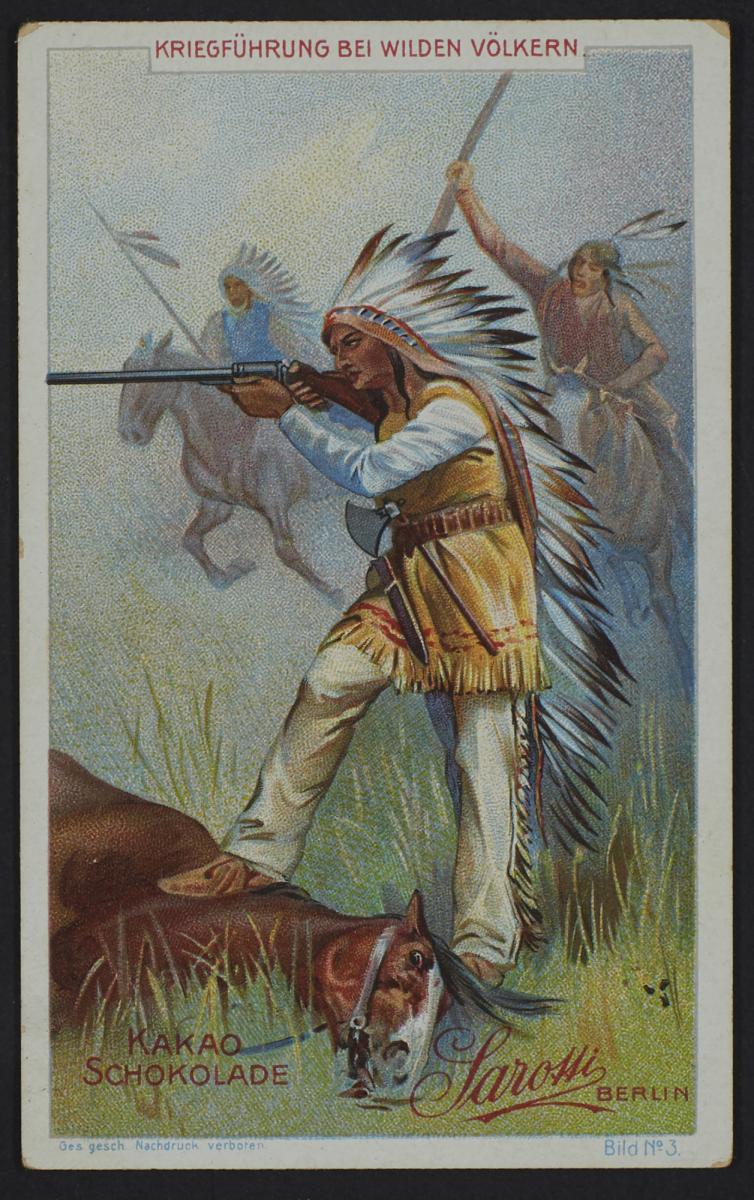 Help up transcribe "German Advertising Trade Cards collection, 1880-1940" from the German Advertising Trade Cards collection. The German Advertising Trade Cards collection consists of 11 chromolithograph trading and advertising cards dating to the late nineteenth and early twentieth century. These 11 cards were written in German, distributed by different manufacturers throughout Germany and Europe, and were used to advertise a number of products including pasta, meat extract, condensed milk, coffee, chocolate, cigarettes, and metal polish, among others. One of the better known companies included in this collection is the Liebig Company of Germany. In addition to advertising German manufactures, these cards feature romanticized images of Native Americans on the front of each card, and include sometimes fanciful or incorrect textual descriptions about Native life on the reverse. Images depict Native individuals and groups throughout North America, but tend to focus specifically on Northeast, Great Lakes, and Plains communities.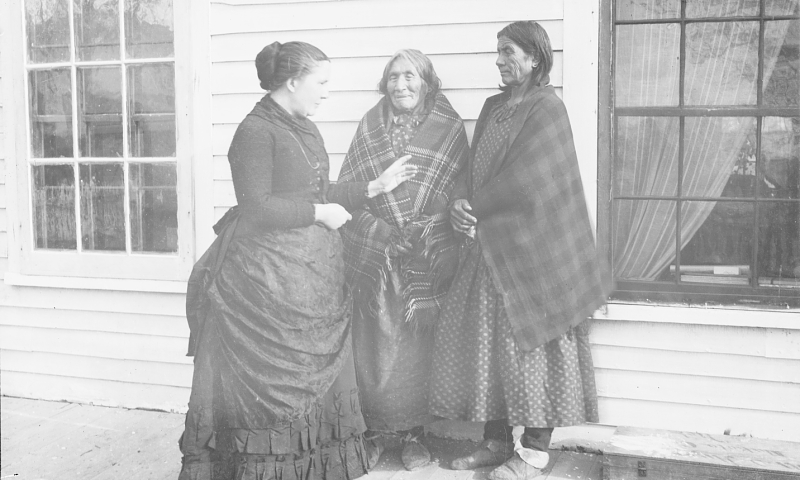 Alice Cunningham Fletcher (1838-1923), was an ethnologist and collaborator with the Peabody Museum of Harvard, the Bureau of American Ethnology, and the Bureau of Indian Affairs. A pioneer in a field dominated by men, she was one of the first female ethnologists to conduct fieldwork among the Omaha, Nez Perce, Winnebago and Sioux Indian tribes. Fletcher worked closely with Francis La Flesche, an Omaha Indian and fellow ethnologist with the Bureau of American Ethnology. Because of their close personal and professional relationship, much of their research materials and correspondence are housed together in the National Anthropological Archives. Help us transcribe these materials to make the history of 19th century ethnology, Indian allotment and federal Native American removal policies, and Plains Indians more accessible.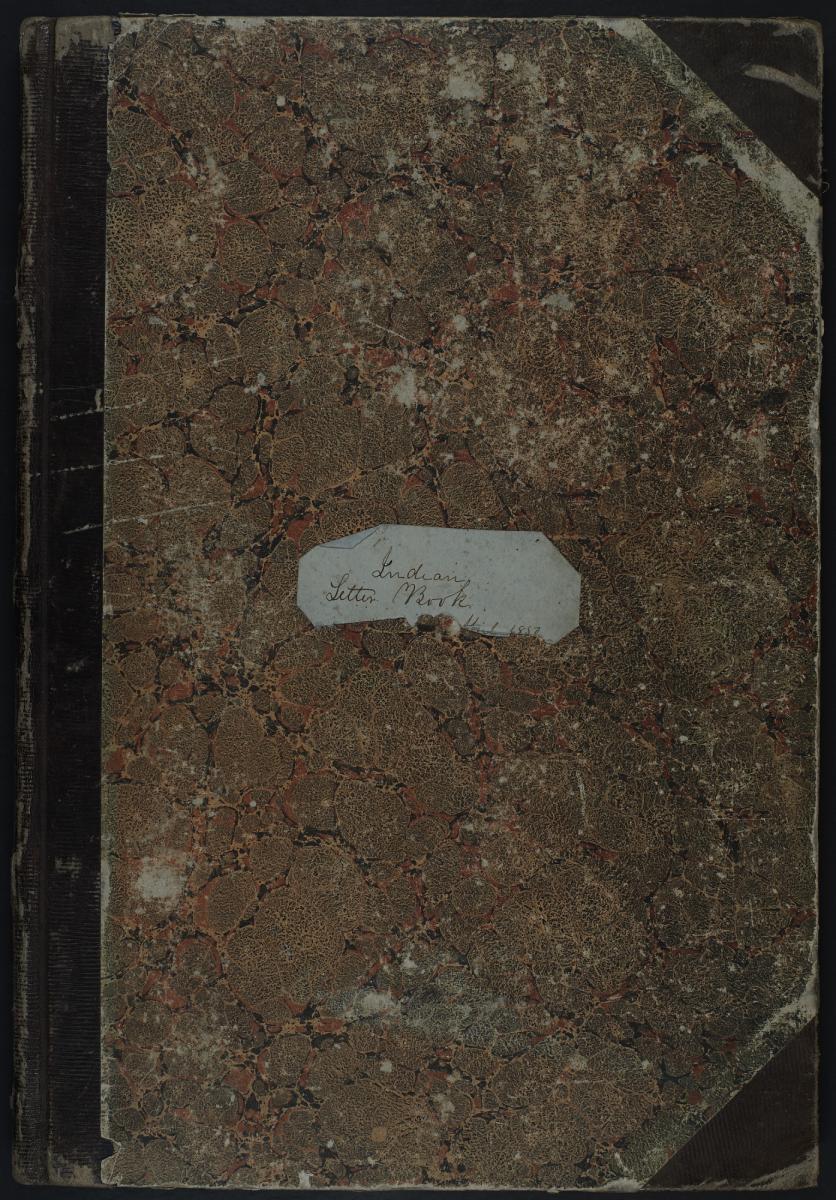 The collection of John C. Casey journals includes three original letter books from Captain John Casey's time in Monterrey, Mexico during the Mexican-American War from 1847-1848 and as an emigration agent at the Seminole Agency in Florida from 1848 to 1856. This covers a period of time that includes the beginning of the third Seminole War. Additionally, one of the letter books also contains a journal of Casey's operations in the Indian Department in Florida from his arrival in August of 1848 until October of 1849. These materials shed light on the history of United States Indian Policy related to Indian removal.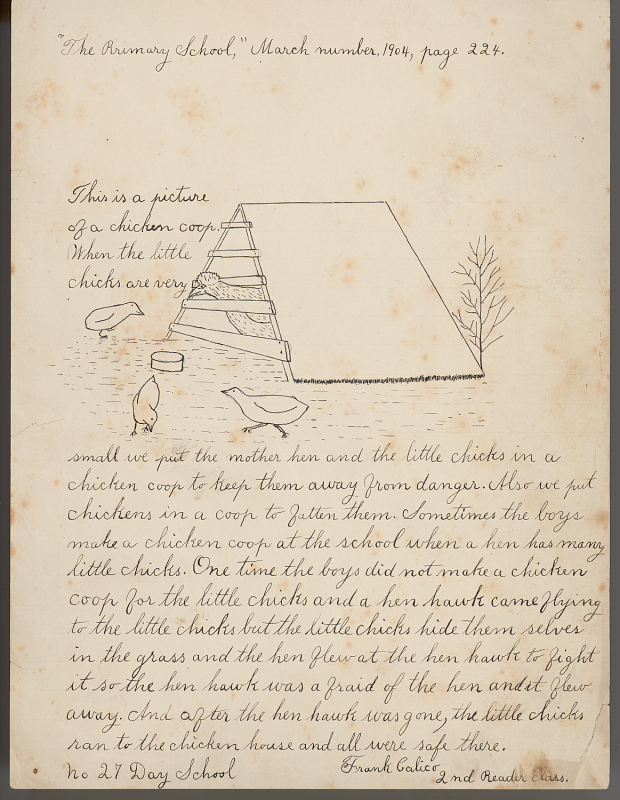 Created circa 1904 at the Pine Ridge Agency Day School on the Pine Ridge Indian Reservation of the Oglala Lakota in South Dakota. This collection includes 13 drawings. All but four are accompanied by short handwritten essays regarding the scene, and most are signed by the artist who created them. These were probably produced as a class exercise in composition and penmanship. Included are pictures of children's homes, the Red Cloud Indian School, and a buffalo hunt.
Want to learn more? Browse additional Native American materials within the Smithsonian's holdings. Many of the Transcription Center projects featured on this page relate to the history of U.S. Federal Indian policy, including the federal Indian education system and Native boarding and day schools. To learn more about this history, and the work that some Native communities are doing to heal from the trauma brought on by these policies, please visit the National Native American Boarding School Healing Coalition website.