Since 2013, more than 75,000 digital volunteers have contributed their knowledge, expertise, and time to Transcription Center projects. By carefully transcribing and reviewing digitized collections, YOU are advancing Smithsonian data access and information in unparalleled ways. But, have you ever wanted to learn more about the specific ways that this has furthered research? How the searchable text you're creating is being used / could be used to identify and connect related collections, verify information, and increase representation of under-acknowledged and marginalized groups? And would you enjoy the opportunity to contribute to this kind of work yourself?
Wikimedia (Wikipedia, Wikidata, and Wikimedia Commons) is one of the most important — and fully virtual solutions — for increasing and sharing information. With over 6.3 million articles in English alone, Wikipedia is the 7th most viewed website globally. Articles on Wikipedia are viewed more than 10 million times per month, yet there are still knowledge gaps on the site. The Smithsonian American Women's History Museum is working to specifically address gender-based gaps on Wikipedia by adding Smithsonian collections about women to Wikimedia. Currently, only 19% of biographies are about women on Wikipedia, but we can change that through small edits and larger contributions, including batch uploading images from the Smithsonian's Open Access release.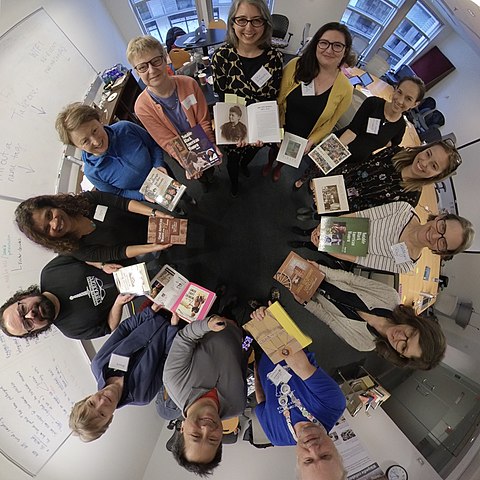 Wikipedia contributions are not only read on Wikipedia but are also used by voice assist devices like Alexa and Siri. Wikipedia content is shown on Google's knowledge panel and is prioritized on search engines. Absences on Wikipedia can lead to absences elsewhere online. Even seemingly small contributions to Wikipedia have the potential to be seen by millions of people and create a more nuanced, inclusive narrative about history, art, culture, and science. When you create a new article on Wikipedia, it populates on Google searches and assist devices like Siri within 15 minutes, effectively writing a topic back into history almost immediately (like the automatic impact of transcribed pages in Transcription Center – but on an even larger scale!).
Our efforts to add American women from Smithsonian collections to Wikipedia has resulted in the addition of over 1.7 million words to the site; and images added from this work have been viewed over 45 million times.
So how can you get involved? Your expertise and knowledge as a TC volunteer gives you a head start. You are an authority on the information — names, topics, scientific data, and more — held within the 1.2 million+ pages of transcribed collections. Carrying over this transcribed content and/or the knowledge that you've gained from transcribing, can easily be added into Wikipedia for wider access and discovery. And, in fact, many of our digital volunteers are already doing so. Siobhan Leachman, one of TC's earliest collaborators, first ventured into the Wiki world in 2014 after researching individuals and information she was transcribing in Smithsonian field books. Since then, she's become a leading Wikipedian and open-knowledge advocate, connecting thousands of disparate museum collections, creating hundreds of new Wikipedia articles on female scientists and recording data on millions of specimens. All of this, she has accomplished from her home in Wellington, New Zealand.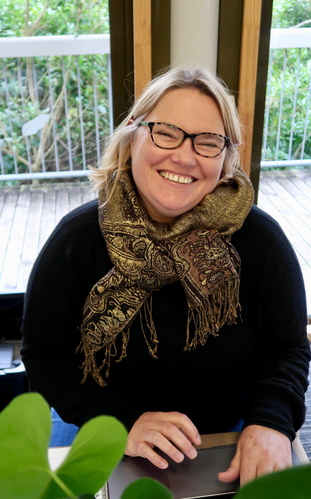 Siobhan's work is an incredible example of all that can be achieved through dedication, curiosity, and access to digitized collections. But you don't need to contribute to thousands of Wikipedia articles to make a major impact. Small Wikimedia tasks like adding links to oral histories, updating outdated terminology, recording the names of female scholars still needing full Wikipedia pages, and searching for free use images to add to articles, are just a few of the ways that you can further help us diffuse and increase knowledge.
If you're interested in learning more, join Transcription Center staff for a virtual information session on Friday, March 31st at 11:00 am EDT, where we'll discuss the power of digital volunteering through Transcription Center and Wikimedia.
You'll hear from Kelly Doyle Kim, Open Knowledge Coordinator for the Smithsonian American Women's History Museum, about Wikipedia tasks you can learn to expand contributions. You are the experts in what you transcribe, teach those coming to Wikipedia from all over the world those important facts and stories!
Register for the event on Zoom and reach out to our team at transcribe@si.edu with any questions.
UPDATE (3/30/2023): This event has been POSTPONED. Additional information on a rescheduled date and time will be made available soon. Thank you, - the TC Team