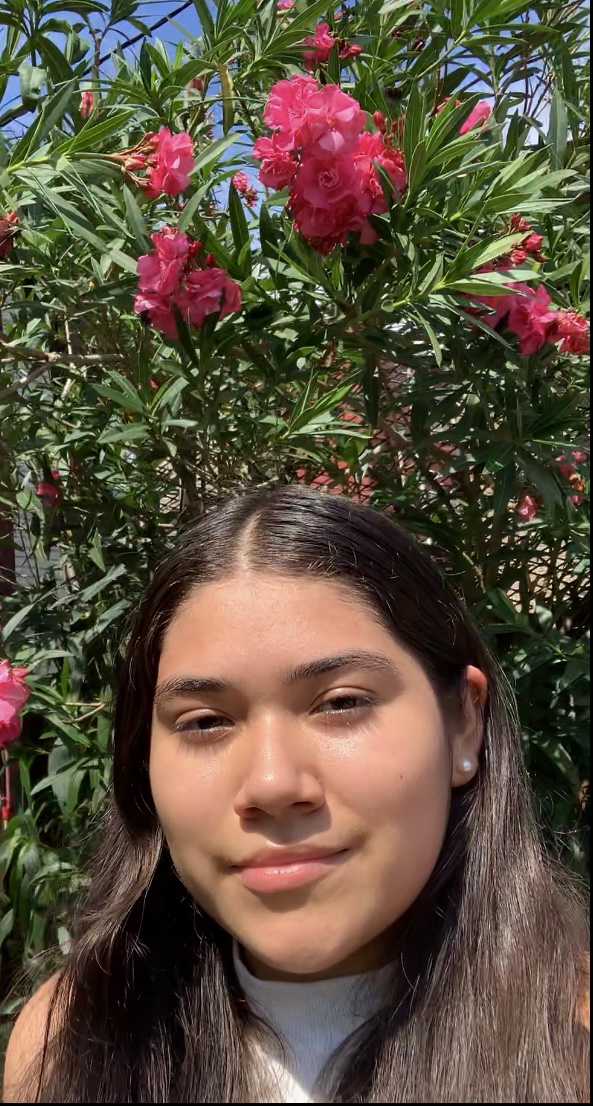 My name is Perla Roman. I am a high school student in Chicago, Illinois, and was an After School Matters (ASM) intern working on projects in the Smithsonian Transcription Center. I'm really grateful to be a part of this year's summer internship with the Smithsonian Institution. During my internship, I got to learn more about myself while transcribing. COVID-19 has been a difficult challenge for many teenagers, including me.  When COVID-19 hit I was under a lot of stress dealing with many changes happening around the world. This summer internship taught me how transcribing documents can relieve that stress. Something about typing and focusing on transcribing historical documents has helped me cope with the stress of this pandemic. Not only has transcribing historical documents been a stress reliever for me, but also transcribing documents has helped me gain many new skills, such as the ability to type faster than before, learning how to read historical documents thoroughly, and even learning how to solve problems.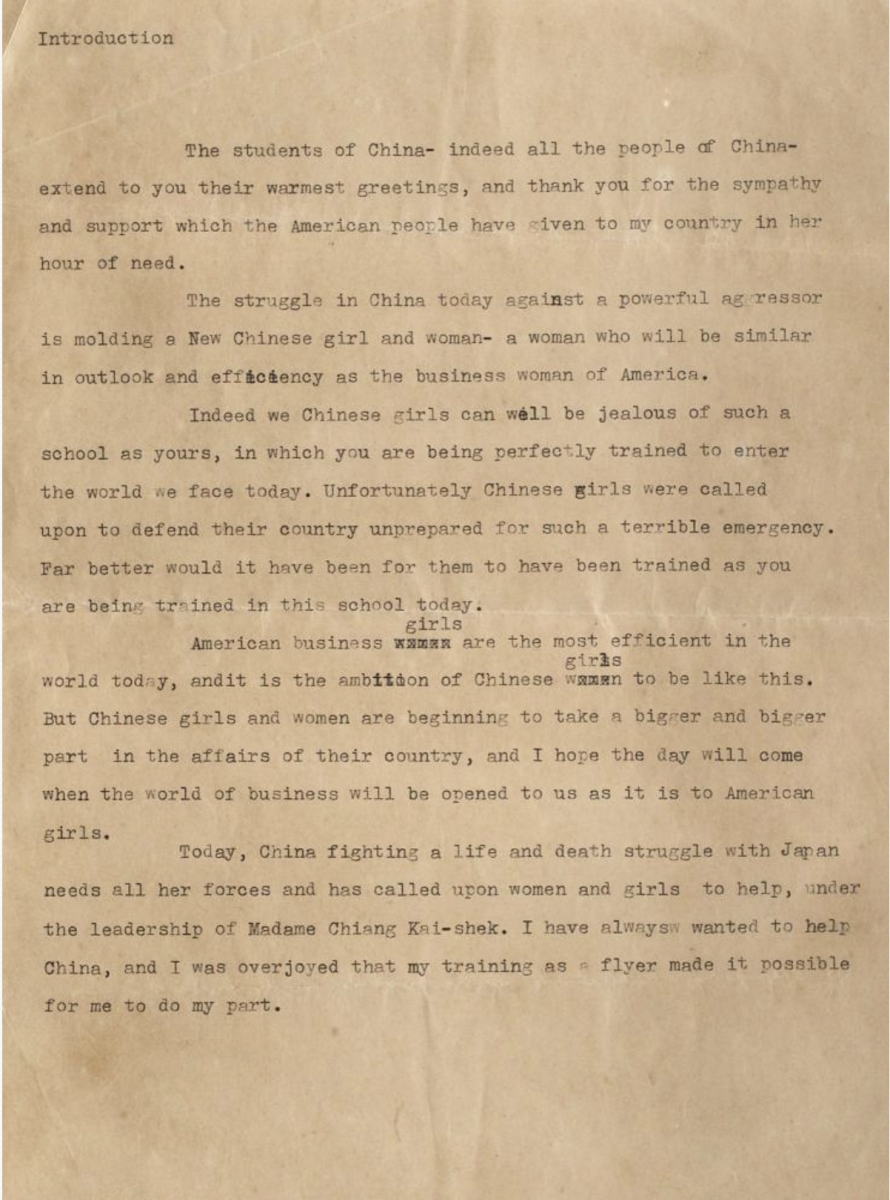 [Written speeches, 1940-1945, from Chinese aviator Lee Ya-Ching were some of the most interesting materials
I helped to transcribe. Ya-Ching's papers are now part of the Smithsonian's National Air and Space Museum Archives.]
Transcribing is more than just looking at a document, it's a skill which you develop through hard work. I am beyond thankful to be a part of this year's summer internship with ASM. I hope to continue to be an active member of the Transcription Center. Thank you, Smithsonian, for letting me be part of such an amazing community.

_____

Celebrating its 30th year in 2021, After School Matters is a nonprofit organization that provides after-school and summer opportunities to Chicago public high school teens to explore their passions and develop their talents while gaining critical skills for work, college, and beyond. After School Matters programs are project-based, led by industry experts, and provide a pathway to progress in skills development and independence. Teens earn a stipend while participating in programs in the arts, communications and leadership, sports, and STEM (science, technology, engineering, and mathematics). Over the span of three decades, After School Matters has engaged more than 350,000 teens throughout the city of Chicago. Learn more at www.afterschoolmatters.org.