Ah, the holidays; a time for family and friends, festivities, and......transcription! Curl up in front of the fire and help us celebrate by transcribing historic holiday greeting cards and post cards from Smithsonian collections.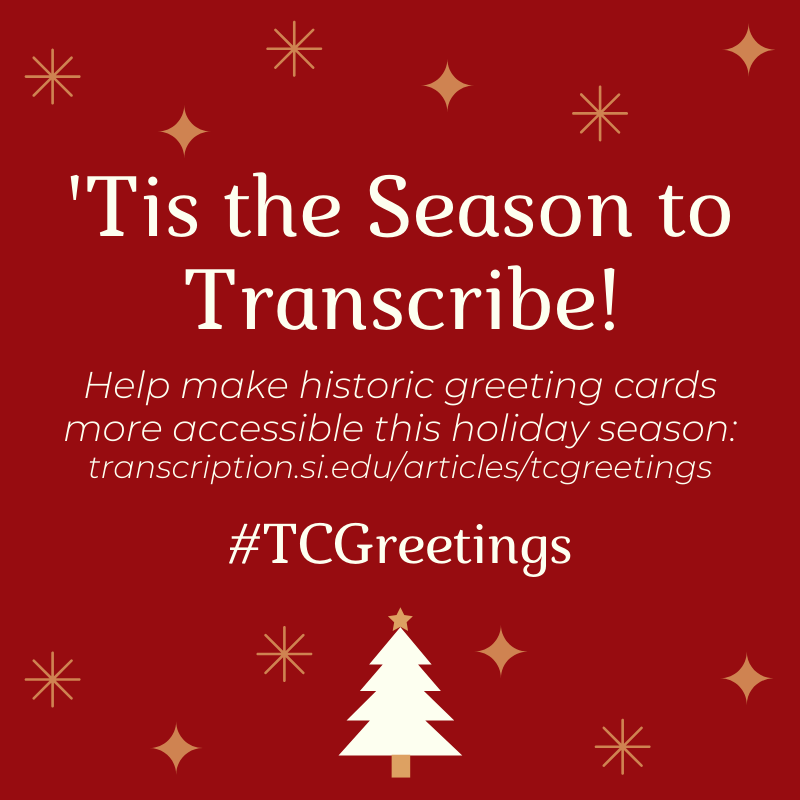 The custom of exchanging written messages for holidays or special events has been seen in cultures around the world, and can be traced as far back as ancient Egypt and China when messages of good will were sent on papyrus scrolls. The Christmas card, as we know it today, though, dates back to the 1840's when Sir Henry Cole, who would later become the first director of London's Victoria and Albert Museum, commissioned an artist to create 1,000 engraved holiday cards. Since then, the greeting card industry has substantially grown. Data from 2015 suggests that Americans still buy about 6.5 billion cards each year. 
But how has the artwork and messages on greeting cards and holiday correspondence changed over the years? And what can we learn about society and individuals through the sentiments expressed in historic holiday cards? Help us find out by exploring seasonal greeting and post cards from Smithsonian archival collections at the National Museum of American History, the National Air and Space Museum, and the Archives of American Art. As you transcribe, feel free to share interesting images (there are a lot--from old St. Nick to babies in hot air balloons), heartfelt notes, and other discoveries, with fellow volunpeers on social media using #TCGreetings. 
Explore Projects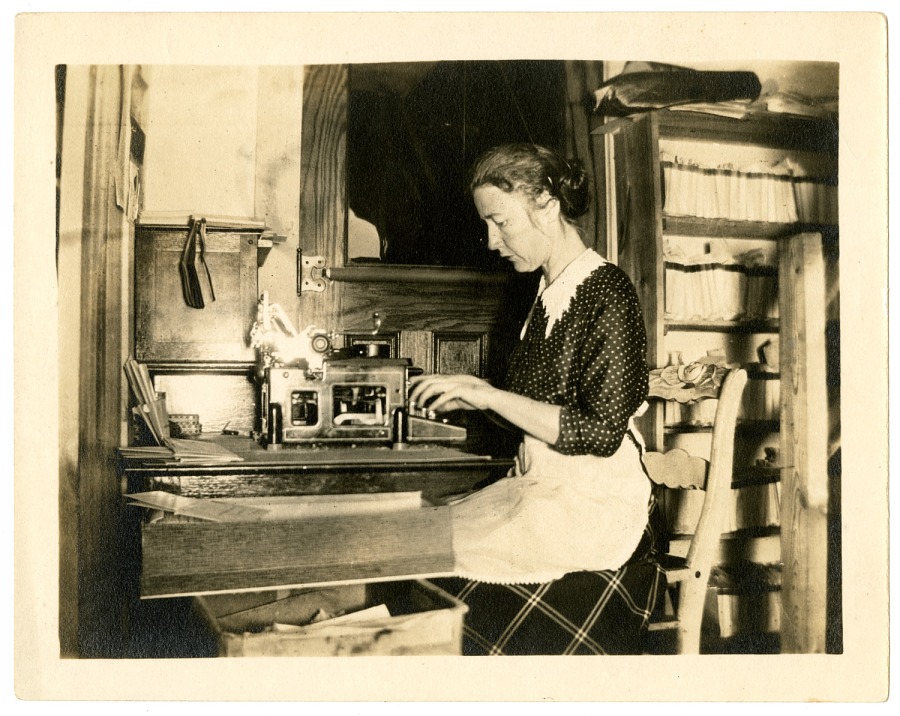 Founded by Mary Elizabeth Kennedy Sandford in 1907, the Sandford Card Company provided consumers with an alternative to typical postcards of the era, offering themed messages and images to send loved ones on special occassions. Mary Elizabeth initially created four verses with images and had 5,000 of each printed by the F. A. Owen Publishing Company, and within a few years the company had grown to an international mail-order business.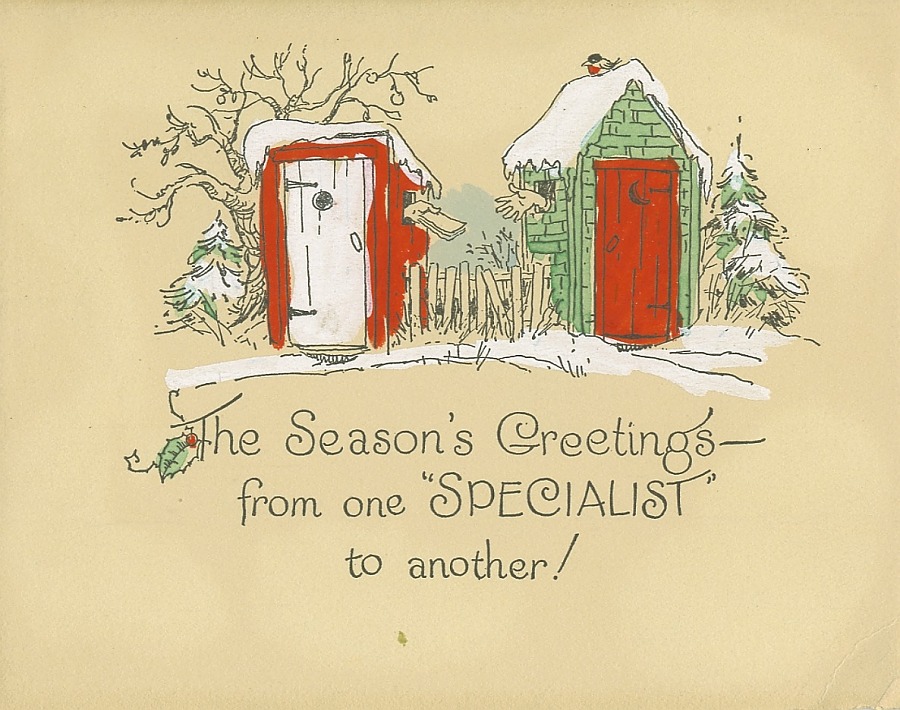 Norcross Greeting Card Collection, NMAH Archives
This collection consists of cards and a few records of both the Norcross Greeting Card Company and the Rust Craft Greeting Card Company, circa 1911- 1981; antique greeting cards, circa 1800 - 1930 (bulk 1880 1900), collected by both these companies and their executives; and a small number of modern cards by other manufacturers, circa 1939 - 1960. Only a select amount of these cards have been digitized, find their transcription projects here, here, and here.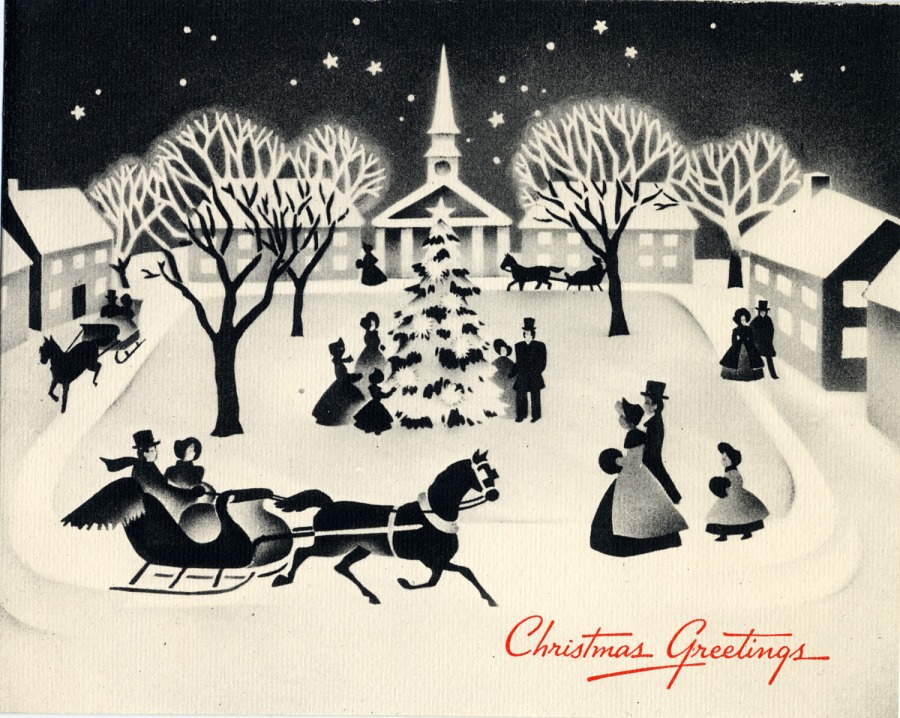 The collection consists of greeting cards, over 95% of them Christmas cards, received from the 1920s-1980s by two Washington, D.C. families, those of Ruel Tolman and Nat Conn.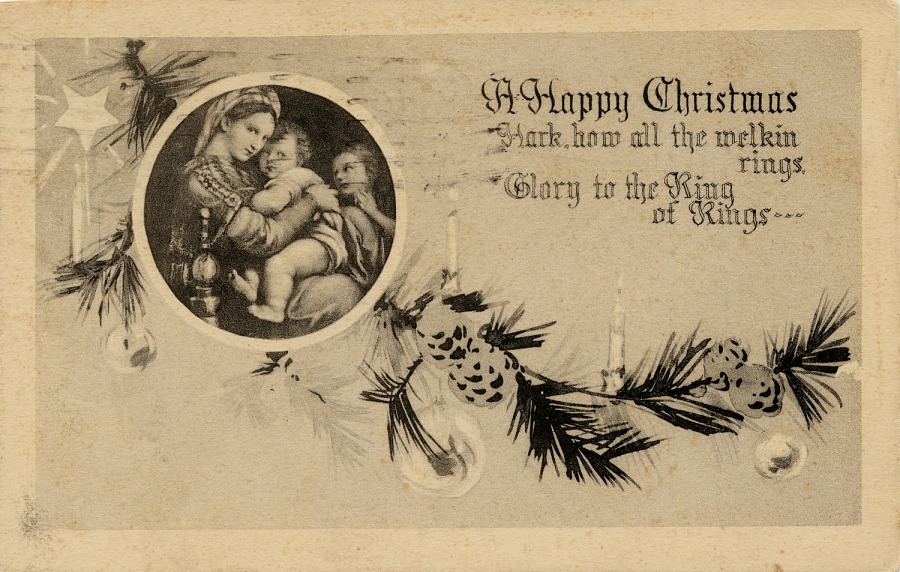 This collection consists of postcards gathered by Dr. Victor A. Blenkle, a twentieth century physician. The postcards primarily concern geographical locations, holidays, and landmarks in the United States and Western Europe, but also include materials from six other continents.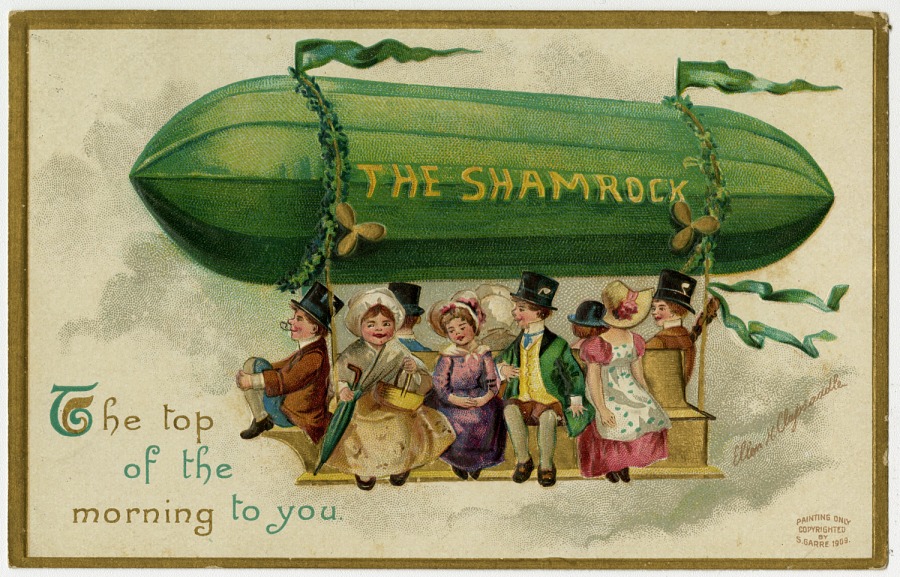 From the early 1920s to the 1960s, Evelyn Way Kendall amassed over 1,000 works of art, prints, photographs, posters, objects, manuscripts, books, and ephemera documenting the history of flight. The artworks and archival material in her collection convey a sense of the wonder and excitement experienced by those who witnessed the birth of flight during the ballooning era, and at the                                                          dawn of powered flight in the 20th century.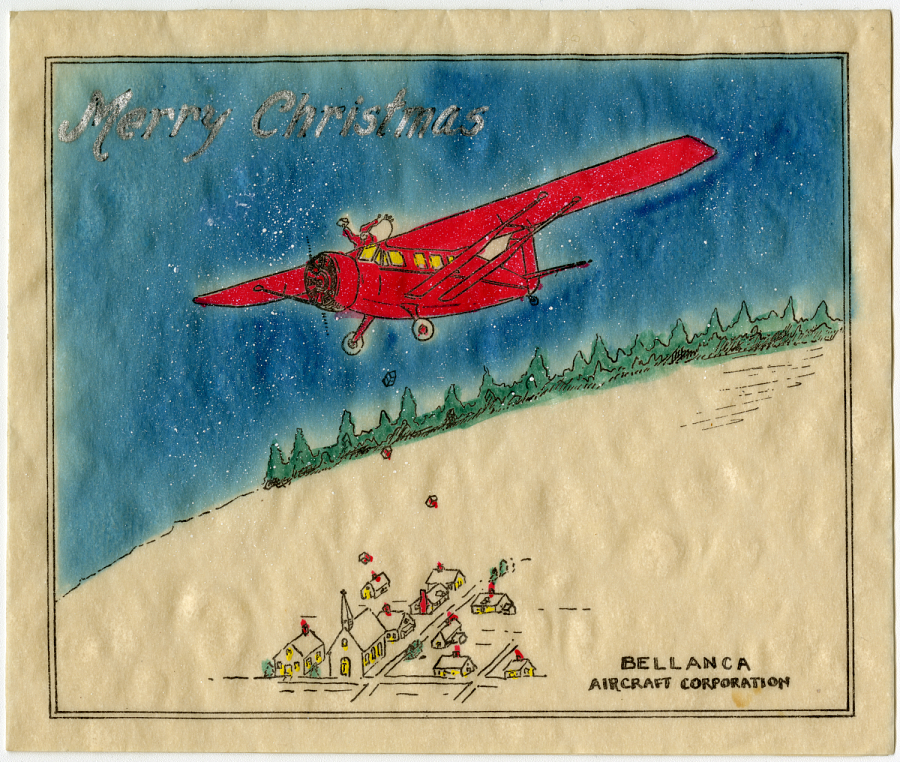 These holiday cards are from the personal papers of aviator Hattie Meyers Junkin (1896-1985). Junkin was interested with aviation at an early age, and spent much of her life involved in the Weaver Aircraft Company (founded by her first and second husbands). In 1931 became the first woman to earn a glider class C license and attended the University of Washington (DC) studying law, although she was unable to take the bar exam.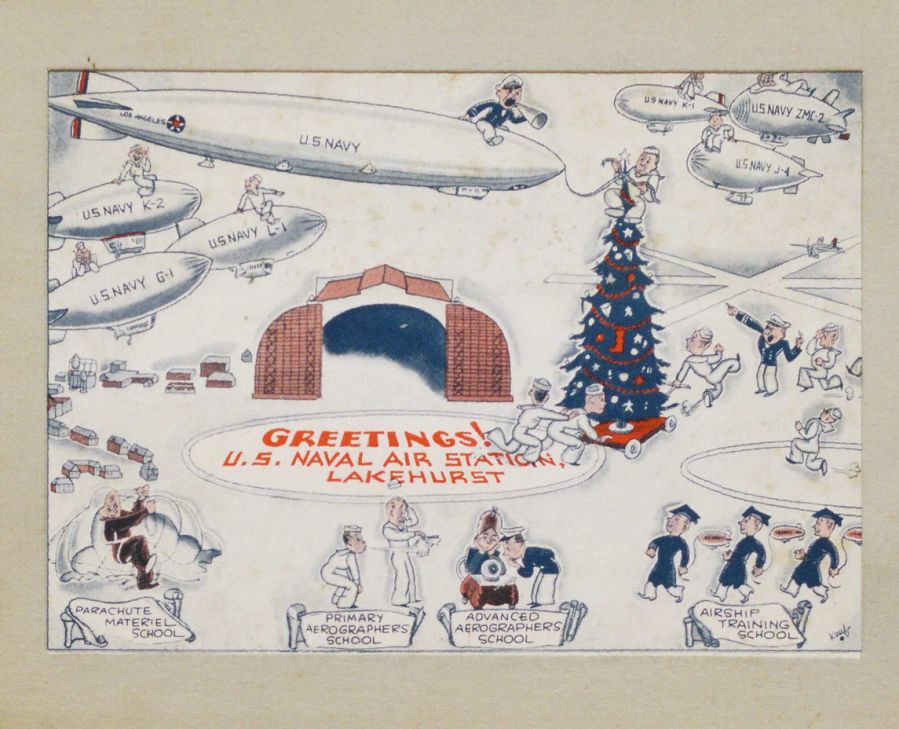 Christmas Cards, Hindenburg Memorabilia Collection [von Meister], NASM Archives 
This collection consists of material relating to Friedrich Wilhelm. "Willy" von Meister and his activities with the airship industries of Germany and the United States. Within the collection are Christmas cards, including one with a written note to von Meister from Thomas G. W. "Tex" Settle, USN, 1937.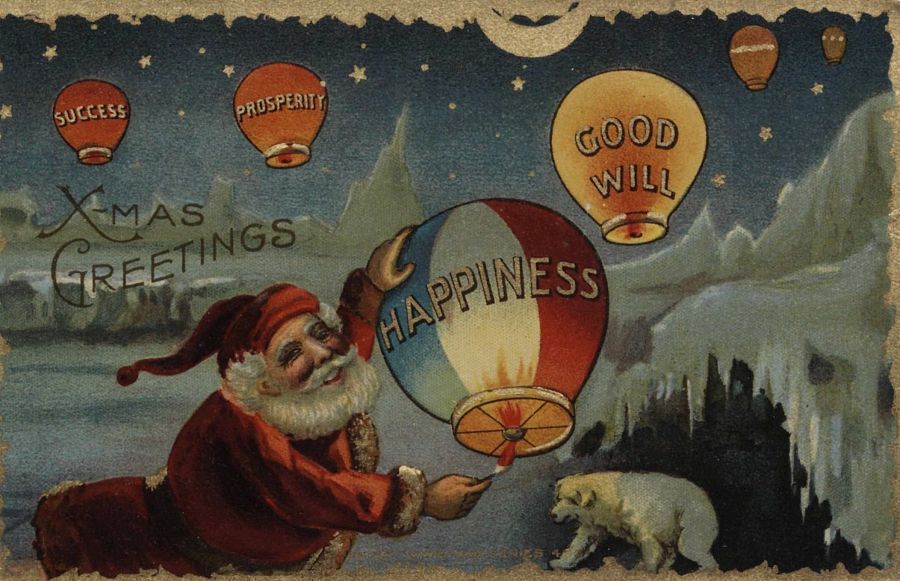 The Krainik Ballooning Collection contains 112 stereoscopic photographs; 107 photographs; 84 postcards, trade cards, valentines, and similar items; 80 prints; and 23 miscellaneous items all pertaining to 19th and 20th century ballooning.