From Textile Mills to Seventeen Magazine: Exploring the History of American Girlhood through Transcription Center Projects
Far from sitting quietly on the sidelines, American girls have been on the frontlines of political, cultural, and social change. A new signature exhibit, "Girlhood (It's complicated)," opening at the National Museum of American History in October 2020 as part of the Smithsonian's American Women's History Initiative, explores the diverse and complex stories of girlhood in our nation's history. The exhibition will tour the country through the Smithsonian Institution Traveling Exhibition Service from 2023 through 2025.

Skateboard designed by Cindy Whitehead, a member of the skate team Sims in the late 1970s and early 1980s, who continues to be a vocal advocate for women in the sport. Courtesy National Museum of American History, 2019.0092.01.
In collaboration with educators, archivists, and museum collections' staff from across the Smithsonian, we're joining the effort to celebrate and highlight the stories of American girls. Through Transcription Center projects - ongoing and completed - we're inviting volunteers of all ages to help us discover and share a diverse set of experiences and representations of girlhood throughout history, enriching the content and knowledge surrounding the "Girlhood (It's complicated)" exhibit.
Join in by transcribing and exploring diaries, letters, and other materials from the collections of the Smithsonian Institution Archives, the National Museum of African American History and Culture, the Archives of American Art, and more, created by and for girls from the 19th century to the present day. Completed transcriptions will be used to create educational resources for teachers and students in grades 8-12, as they investigate and learn from the lives and contributions of girls in the United States. As this work develops, we'll be posting updates, information, and additional resources here in the Transcription Center, on social media, and on the Smithsonian Learning Lab. Follow along with us to learn more, and share your own stories, discoveries, and knowledge on American girlhood using the hashtag #BecauseOfHerStory. 
Coordination of these girlhood history projects in the Transcription Center (including selection, digitization, cataloging, outreach, and creation of educational resources) was funded by the Smithsonian American Women's History Initiative.
Explore Projects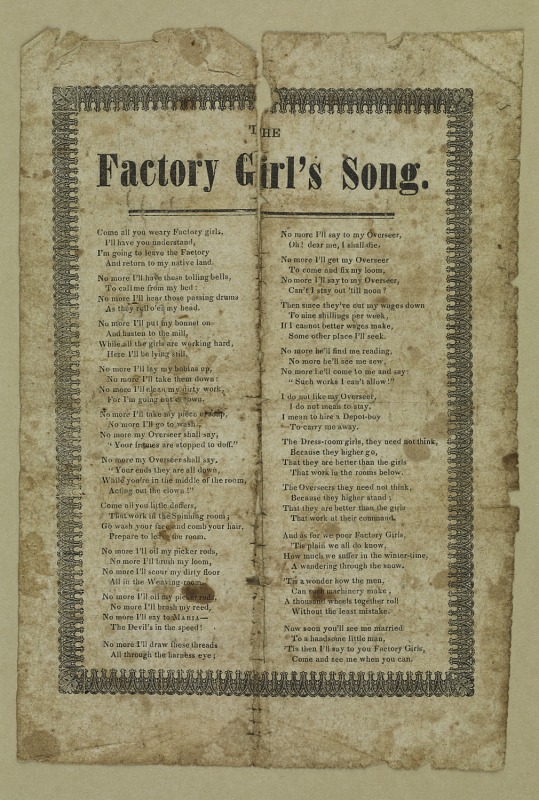 "The Factory Girl's Song," circa 1840's, National Museum of American History
"The Factory Girl's Song," is a folk song whose origins date back at least to the 1830s. The song's nineteen 4-line stanzas describe the daily work of the mill girls in different jobs: spinning, weaving, and dressing the finished cloth. The song may have originated in Lowell, Massachusetts, but some scholars suggest that the reference to wages earned in "shillings" instead of dollars may mean it had connections to Canadian immigrants to the Lowell textile mills.  Help transcribe it here. 
Want to see this document in person? It's featured as part of the National Museum of American History's signature exhibit, "Girlhood: (It's complicated)," opening June 12, 2020.
Materials from the Estelle Ellis Collection, Archives Center, National Museum of American History 
Publishing, advertising, and marketing pioneer, Estelle Ellis was among the first to focus on the American female demographic, especially teens and working-class women. Condé Nast Publications, Incorporated, Carter Hawley Hale-owned department stores, Phillips-Van Heusen, Dow Chemical, and the Kimberly-Clark Corporation were among her clients. Help transcribe materials from her professional papers, including advertisements, marketing materials, and more. Find projects: "Seventeen: A Unique Case Study;" "Seventeen Magazine: When Is a Girl Worth $11,690,499?"; "Life with Teena: A Seventeen Magazine Survey..."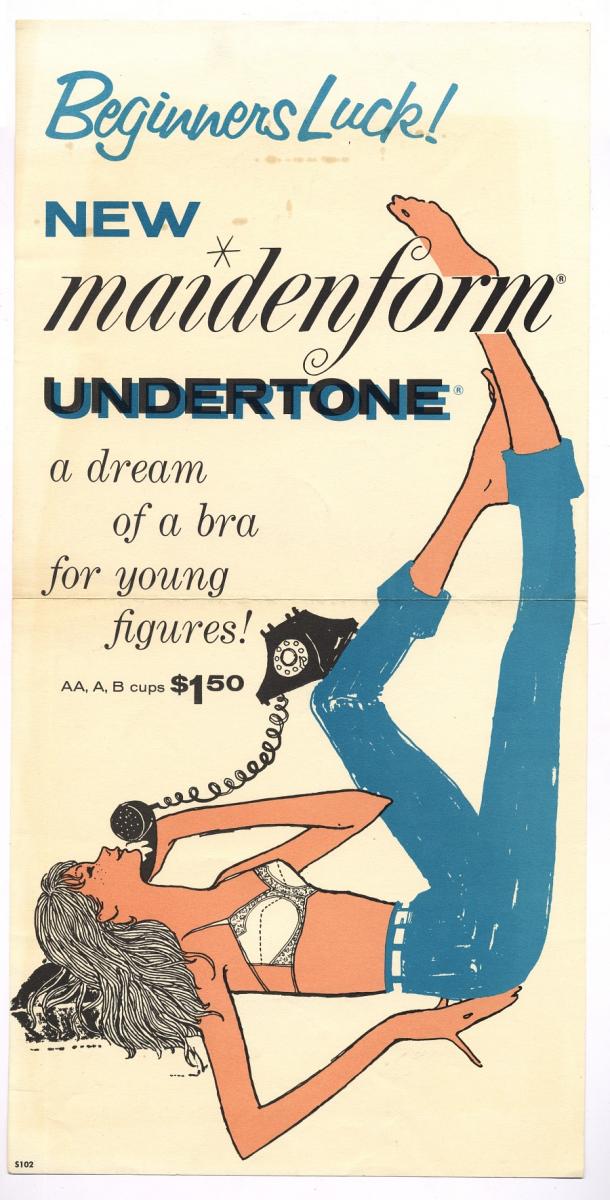 Materials from the Maidenform Collection, Archives Center, National Museum of American History 
A thriving brassiere company created in 1922, Maidenform Inc. offered a new type of undergarment for women that enhanced, rather than downplayed, a woman's natural figure. Maidenform advertising campaigns were enormously successful, and generated controversy as well as praise.  Help transcribe some of the company's historical records, including advertisements and reports, to learn more about the history of the brassiere industry and female-centered marketing campaigns. 
Find projects: "Keeping the Nation in Good Shape;" "Booklet: The Maidenform Twice-Over...1957;" "Stylebooks: 1927-1943;" "Maiden-forum Newsletter....1952"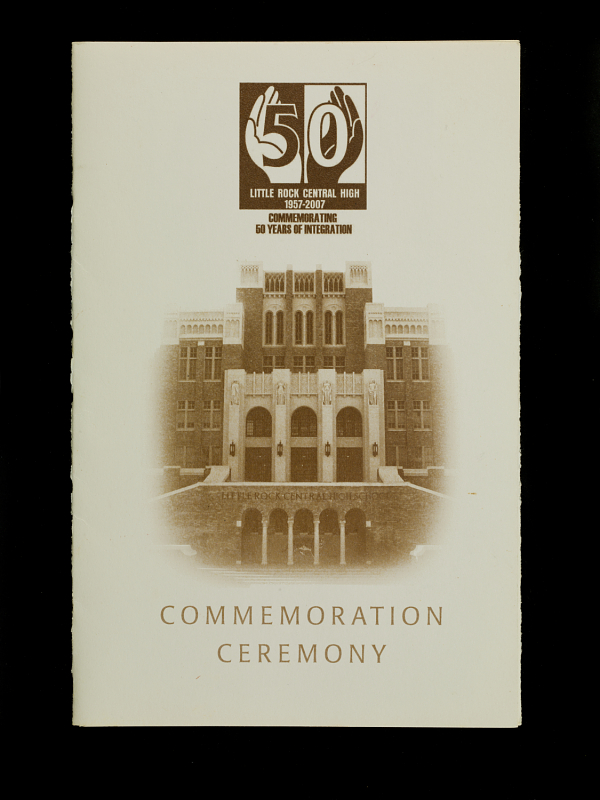 Minnijean Brown Trickey Materials, National Museum of American History
The American History museum holds more than 20 objects, from Minnijean Brown Trickey, who is known as one of the Little Rock Nine. These materials include a graduation dress, a personal letter from President Dwight D. Eisenhower, her notice of suspension, photographs, and more. As a 15-year-old girl, Trickey was one of nine African American students who desegregated the Little Rock, Ark., high school in 1957, three years after the U.S. Supreme Court ruled segregated schools were unconstitutional in the 1954 landmark Brown v. Board of Education case. Find projects and learn more, here.
Want to see this collection in person? A selection of these objects are featured as part of the National Museum of American HIstory's signature exhibit, "Girlhood: (It's complicated)," opening June 12, 2020.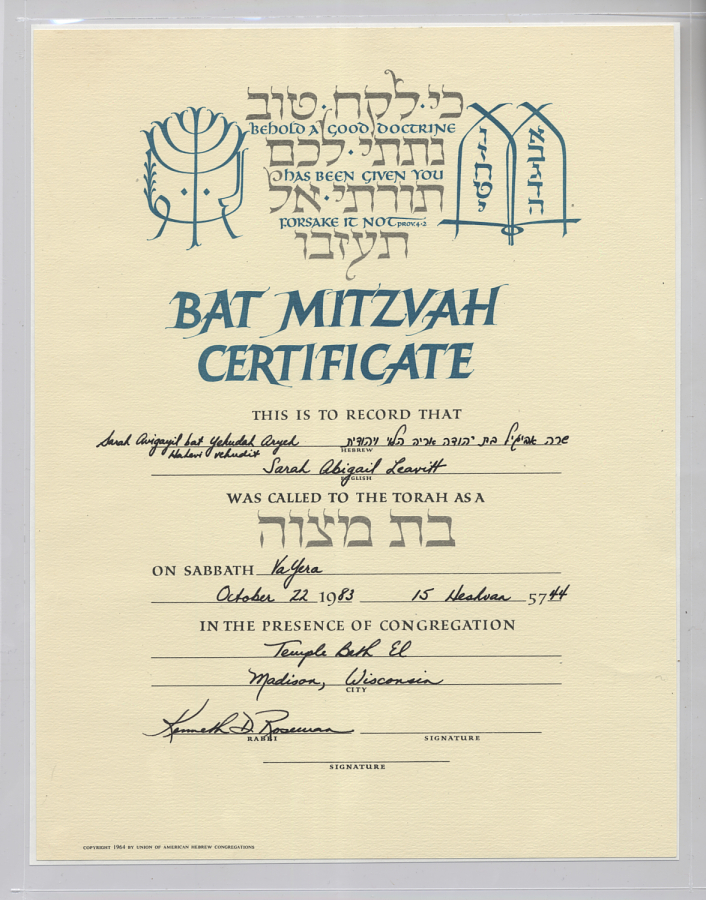 Bat Mitzvah Scrapbook belonging to Sarah Leavitt, National Museum of American History
Sarah Leavitt grew up in Madison, Wisconsin where she celebrated her Bat Mitzvah at Temple Beth El. Both the boys and girls in her class took on the responsibilities of being a Jewish adult at age 13.  Help transcribe her 1983 scrapbook of the event, here.
Want to see this scrapbook in person? It's featured as part of the National Museum of American History's signature exhibit, "Girlhood: (It's complicated)," opening June 12, 2020.
Aline Saarinen Diary, 1928, Archives of American Art 
Aline Bernstein Saarinen (1914-1972) was an art and architecture critic, author, and television correspondent. She was an editor and critic for Art News and the New York Times, and became Chief of NBC's News Bureau in Paris--the first woman to hold such a position in television. She wrote and edited several books.  Saarinen, was already a talented writer at 14, evidenced by her 1928 diary. In the diary, Saarinen writes about her daily life, friendships, and interests, but also includes poetry, short stories, and prose. Saarinen's sunny personality, introspection, and teenage fixation on dances, dating, and boys, are shown through her expressive writing. Transcribe her 1928 diary, here.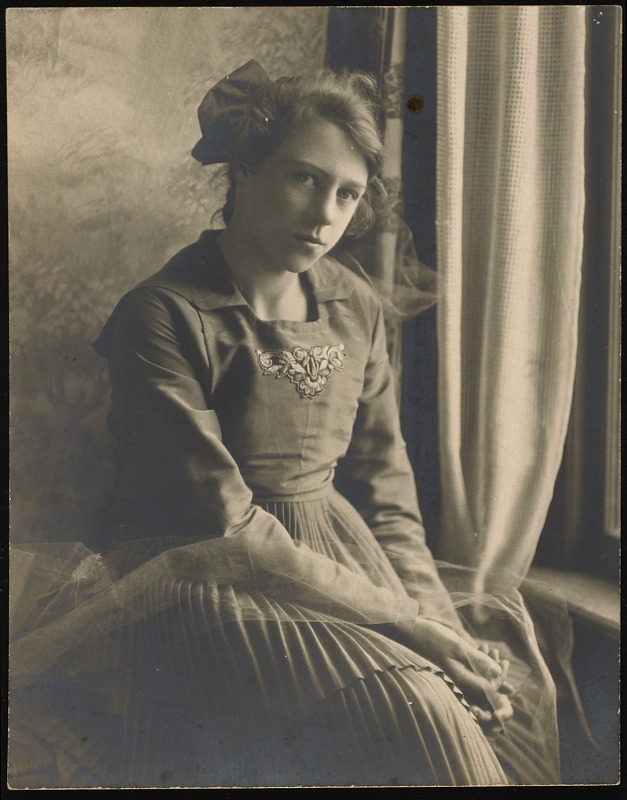 Esther McCoy Diaries, 1919, Archives of American Art 
Esther McCoy (1904-1989) is remembered best for her pioneering work as an architectural historian, critic, and proponent of Southern California modern architecture of the early to midtwentieth century. In her "Sophomore Days" diaries, dating from 1919 when McCoy was 15, McCoy writes about school, church, and activities with friends. Found within the pages are notes passed between friends, scraps of fabric from sewing designs, programs for school and church activities, and fortune telling games very similar to the MASH game still played by girls today, giving insight into what life was like for a teenager in the Midwest in the late 1910s. Find projects: Sophomore Days Diary, Vol. 1, 1919, and Sophomore Days Diary, Book 3, 1919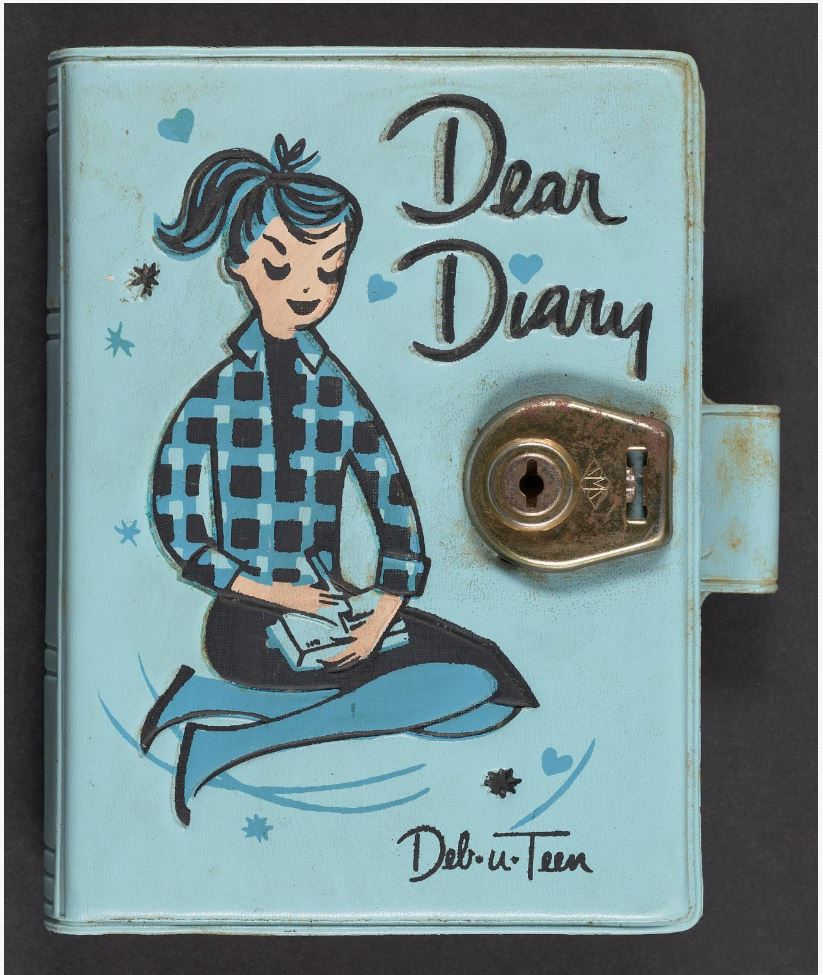 Janice Lowry Diaries, 1958-1962, Archives of American Art 
Janice Lowry (1946-2009) was an American artist based in Arizona and California. Lowry  was known for her paintings, collages, and assemblages in addition to her unique visual journals. She was a very dedicated diarist. From age 11 until the last years of her life (with an exception of a decade) Lowry kept diaries, notebooks, journals, and art journals. In her diaries kept from ages 12 through 16, Lowry writes about her family, friends, parties, boys, and her hobbies, which included sewing, reading, and going to the movies.
Find projects: Diary, 1958; Diary, 1958-1959; Diary, 1960-1961; Diary, 1961, Diary 1962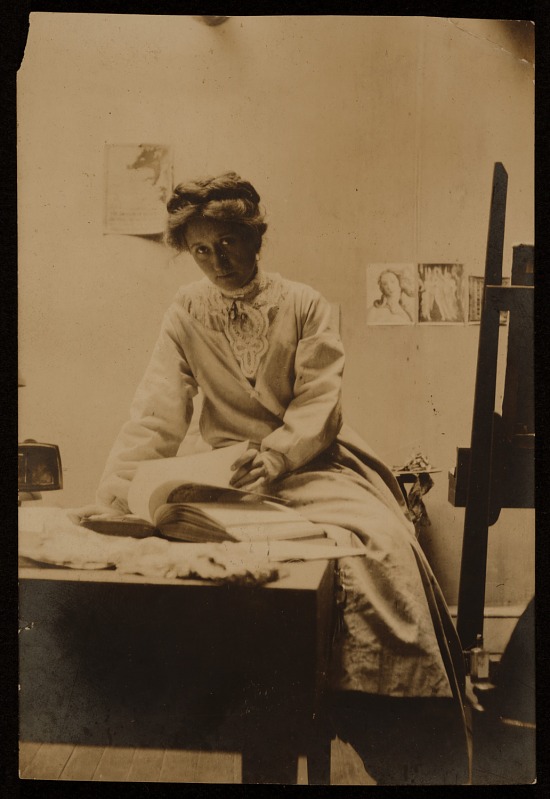 Olive Rush Diaries, Archives of American Art 
Illustrator, muralist, and art educator Olive Rush was born in Indiana in 1875. After several visits and exhibitions in New Mexico, Rush moved permanently to Santa Fe in 1920. She established a studio and home in an adobe house on Canyon Road, which became a main thoroughfare of the Santa Fe artists' community. Her professional and personal papers, including her childhood diaries from the 19th century, are held in the Archives of American Art. 
Find projects: Diary 1886, Diary 1890, Diary Fragments circa 1890-1907.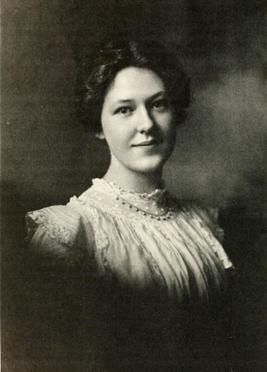 Doris Holmes Blake Diaries, Smithsonian Institution Archives - TC Projects Coming Soon 
Beginning when she was just nine years old, entomologist Doris Holmes Blake recorded day-to-day details of her childhood, documenting school assignments, Christmas lists, annual lists of books she read, and more. She studied beetles with Smithsonian's Department of Entomology beginning in 1928, but was forced to resign in 1933 since the law then prohibited two members of a family from working for the federal government. She continued to work for the Smithsonian, without pay, until her death in 1978.
Correspondence and diaries from Doris Sidney Blake, the daugher of Doris Holmes Blake, can be found here.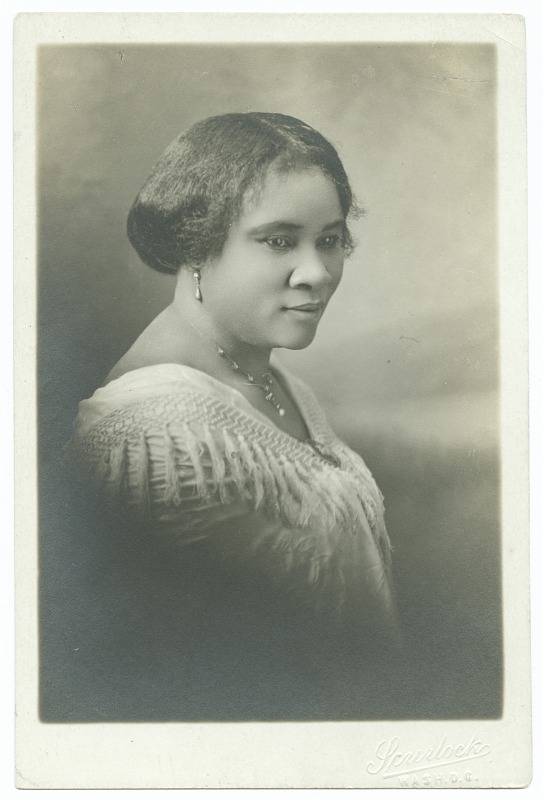 Madam C. J. Walker Materials, National Museum of African American History and Culture 
The daughter of formerly enslaved parents and orphaned at a young age, Madam C. J. Walker (born Sarah Breedlove in 1867), found work as a young woman in St. Louis and Denver selling Poro beauty products. Eventually, she began making and selling her own hair and skin care products for African American women. In 1908, Walker relocated to Pittsburgh, Pennsylvania, and opened a factory and hair school called Lelia College, where she taught women to become "hair culturists." Through the vast growth and success of her beauty empire, Walker became one of America's first recognized, self-made female millionaires. Help transcribe the documents and artifacts in this collection to uncover the fascinating history of Madam C. J. Walker, her company, and black beauty culture in early twentieth century America. Find projects, here.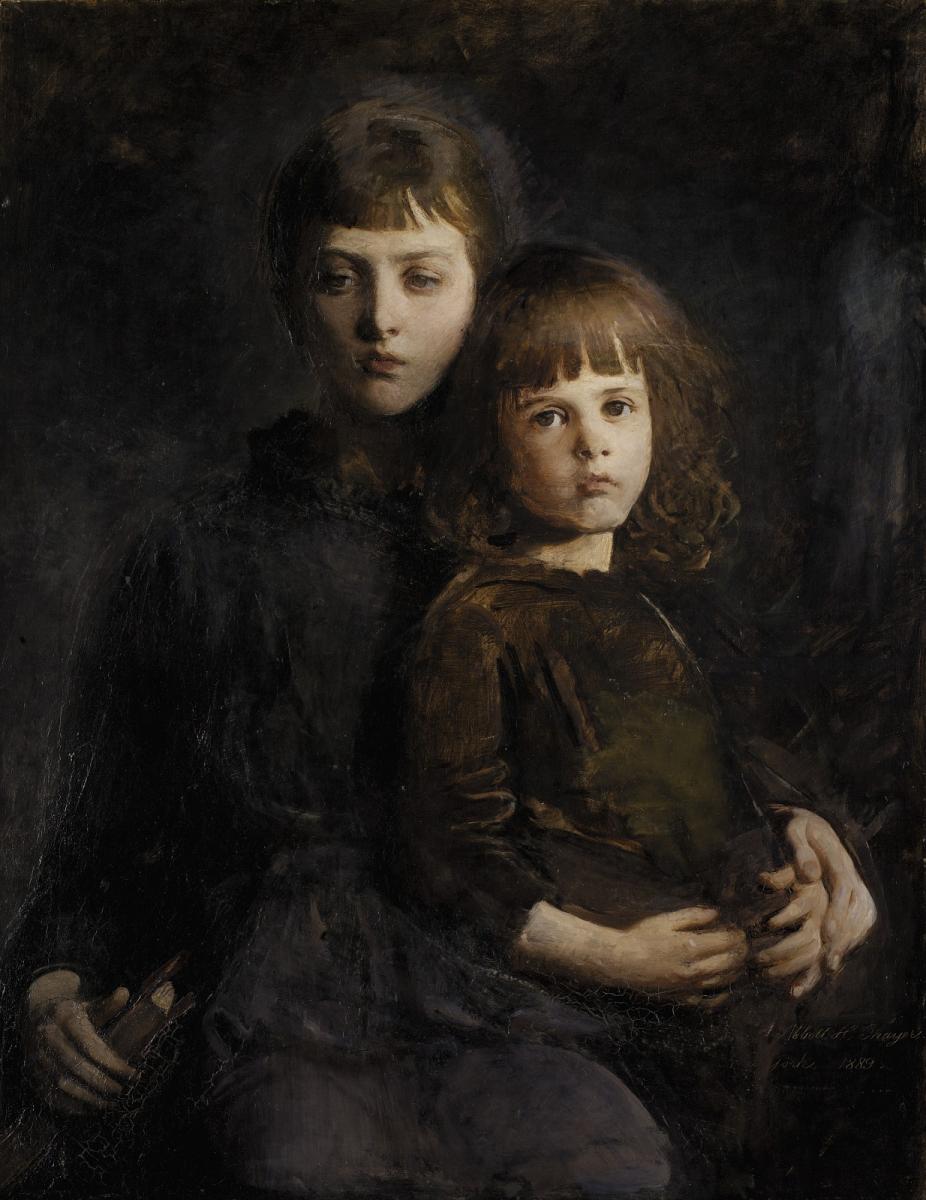 Mary Thayer Diary, Archives of American Art
Snow in September! Mary Thayer (1876-?), daughter of artist Abbott Henderson Thayer, recorded her daily activities in 1887-1888 on a calendar. In this diary, held by the Archives of American Art, the twelve year old often writes about her excursions and life with her "papa." Mary was very active: she explored the woods, captured and released wildlife, made boating excursions, and posed for her father's work. Thayer's young life as detailed in these diaries highlights the frequent visitors that the family received, their move from Woodstock, Vermont to Dublin, New Hampshire, and the impact of the weather on her activities. She indicates that the entries are copied from a calendar, and that some events described occurred in 1887. Explore her diary here.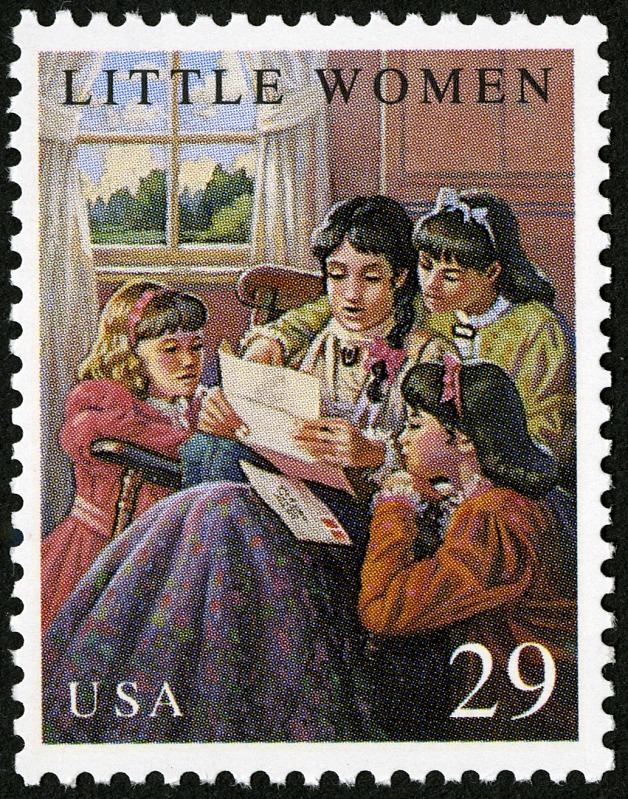 Girlhood History Stamp Collections, National Postal Museum - TC Projects Coming Soon 
The National Postal Musem holds more than 20,000 philatelic and postal operations collections, and many of them relate to the history of American girlhood. From the Girl Scouts to Little Women, we'll be featuring new projects in the Transcription Center of a range of stamp collections depicting the diverse experiences and stories of U.S. girls.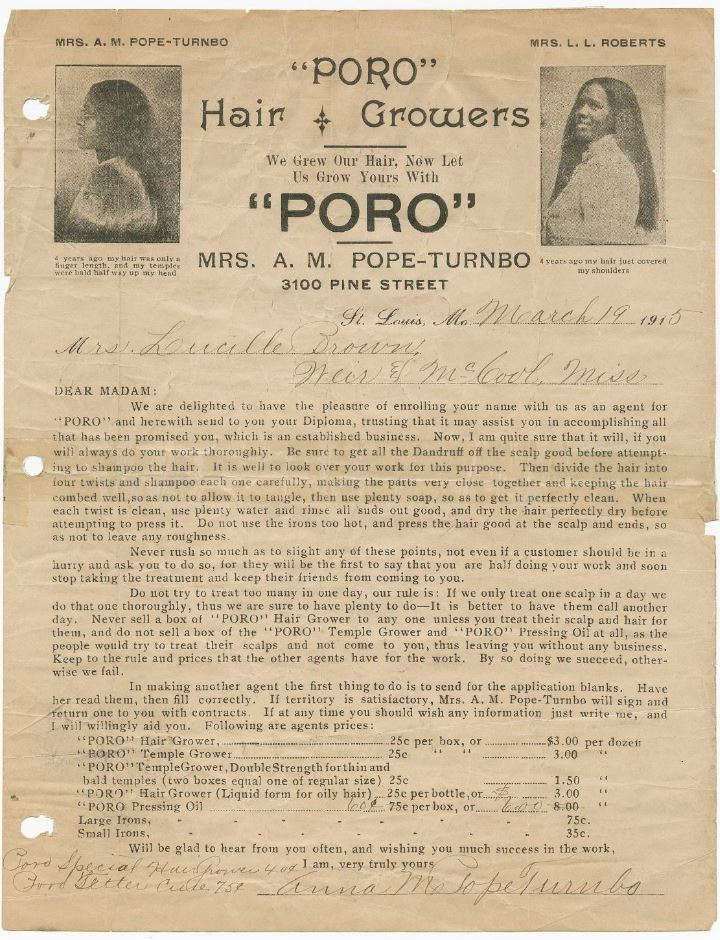 Poro College Collection, National Museum of African American History and Culture 
These rare materials representing Annie T. Malone's Poro Beauty Care Business help document the work of Annie Malone, leading beauty culturalist, philanthropist, and entrepreneur during the early 20th century. She founded Poro College in St. Louis, Missouri to train African American women who were interested in learning about black hair and skin care and how to establish and maintain their own beauty care businesses.The materials were owned by Lucille Brown, a 1915 graduate of Poro College. View the transcribed project here.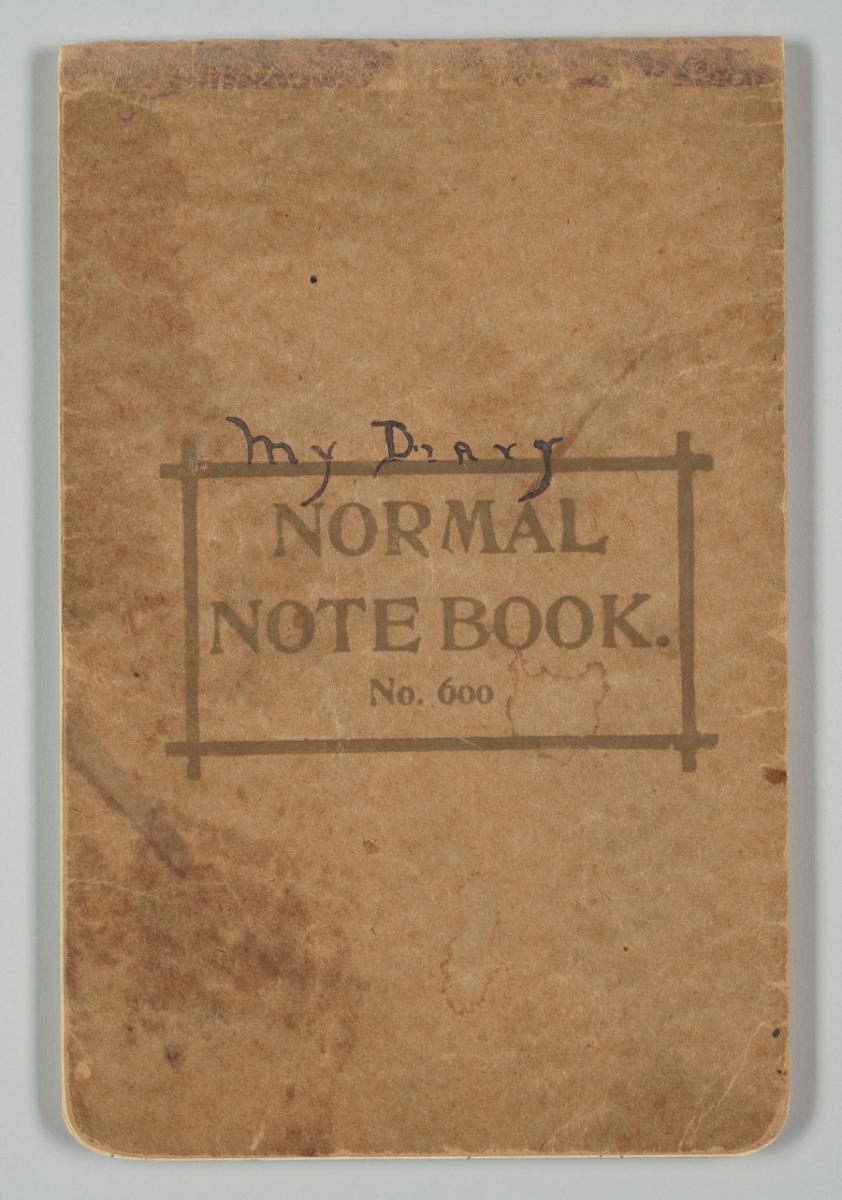 Diary written by Jessie Greer, National Museum of African American History and Culture 
Jessie Greer, a sixteen-year-old living in Cincinnati, Ohio, kept a dairy in the months following the end of World War I. The diary dates from February 21 to April 14, 1919. Greer's diary shows an often-overlooked part of the war, how the people who remained at home continued their daily lives as soldiers fought overseas. Greer describes her interactions with family and friends and her work with the YMCA. In an entry on March 10, 1919, Greer describes a homecoming parade of African American soldiers. Help us transcribe this diary and discover what daily life was like for an African American teenager during the World War I era. Explore her diary here.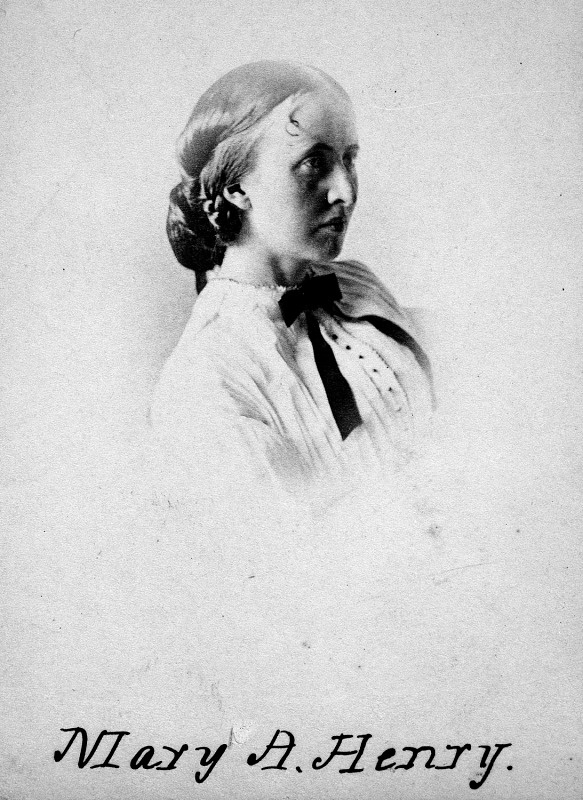 Mary Henry Diaries, 1858-1868, Smithsonian Institution Archives
As daughter of the first Smithsonian Secretary Joseph Henry, Mary Anna Henry (1834-1903) lived in the Smithsonian Institution Building, or Castle, on the National Mall with her family. She was an active member of D.C. society in the years leading up to the outbreak of the Civil War.  Her diaries span the years of 1858-1868 and include details of life in Washington, D.C., visitors to the Smithsonian Castle, the work of her father, and the tumultous events of the Civil War. Find her transcribed diary from 1858-1863 here, and her diary from 1864-1868 here.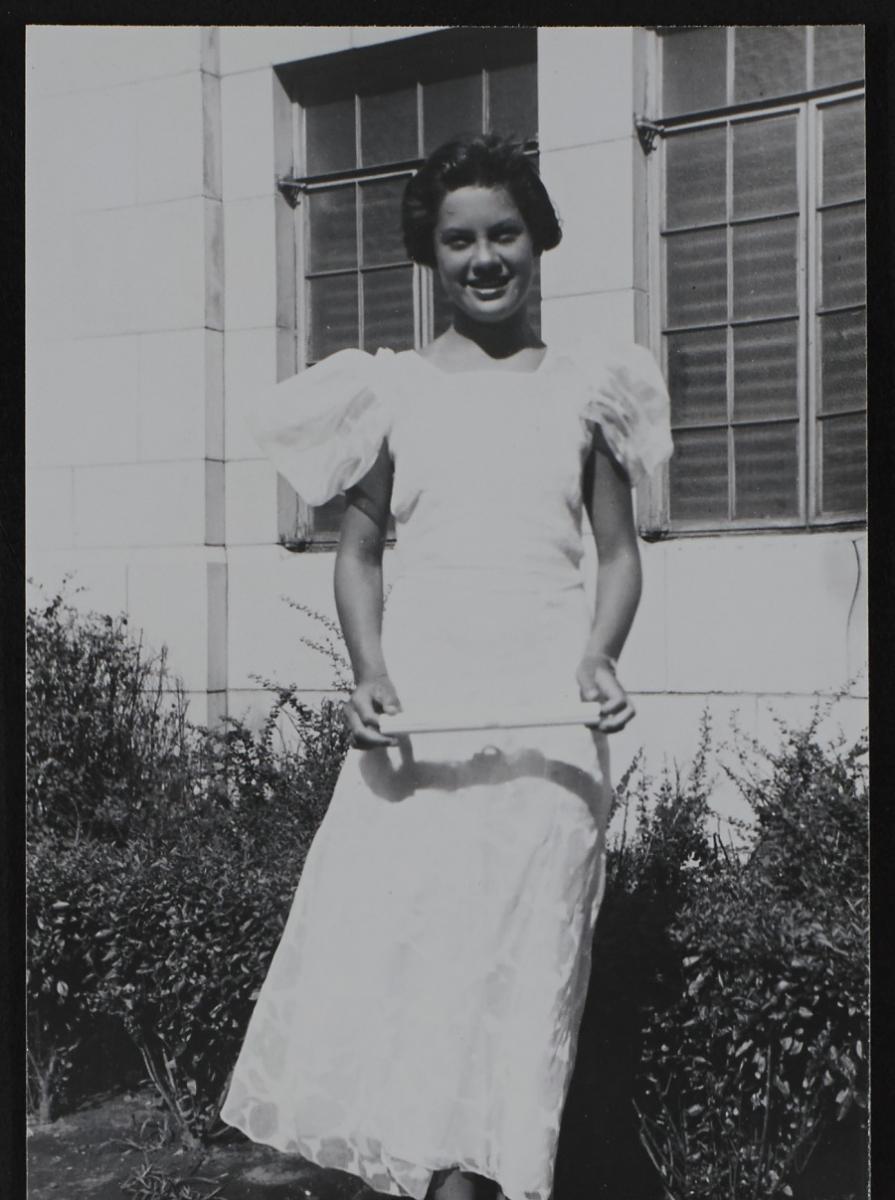 Grace F. Thorpe Collection - School Letters from Grace to Her Mother, 1927-1929, National Museum of the American Indian Archives Center
Included in this project are letters between Grace Thorpe and her mother, Iva, when Grace attended the Haskell Indian School as a young child. Grace Thorpe (1921-2008), Sac and Fox, was a WWII veteran, Native Rights activist, and dedicated daughter, mother, and family member. She spent many years in her adulthood working to honor and restore her father, athlete Jim Thorpe's, Olympic record and legacy. View the transcribed letters here.