Women's History Month 2021
From naturalists to astronauts and educators to artists, we are celebrating the wide-ranging achievements of women throughout history this month. Help us transcribe their correspondences, research notes, scrapbooks, and more. Below, you'll find more information about some of the ground-breaking women we're highlighting this month, but women's stories and experiences are represented across all of our collections and transcription projects. We'll be launching these projects periodically over the course of the month, so check back regularly for new links. Meanwhile, you can explore thousands of pages related to Women's History that have already been transcribed by our volunpeers. What incredible stories of women have you found while transcribing and reviewing? Share them with the TC community using #BecauseOfHerStory. 
Explore Projects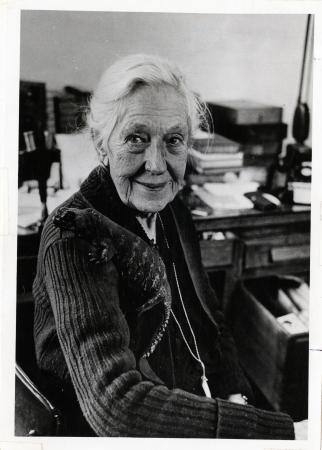 Doris Holmes Blake Papers, Smithsonian Institution Archives 
Many of our volunpeers will be familiar with Doris Holmes Blake (1892-1978), whose papers we've been transcribing regularly for some time. When government policy and her husband's career prevented her from remaining on payroll with the United States National Museum in 1933, she continued her taxonomic research for the Smithsonian for nearly 45 years, publishing 96 papers, proposing 818 species names, and much more. We're very close to finishing transcription and review of this incredible collection! Join the Smithsonian Institution Archives' March Transcription Challenge and help us make all of her materials text searchable by the end of the month. Explore projects here.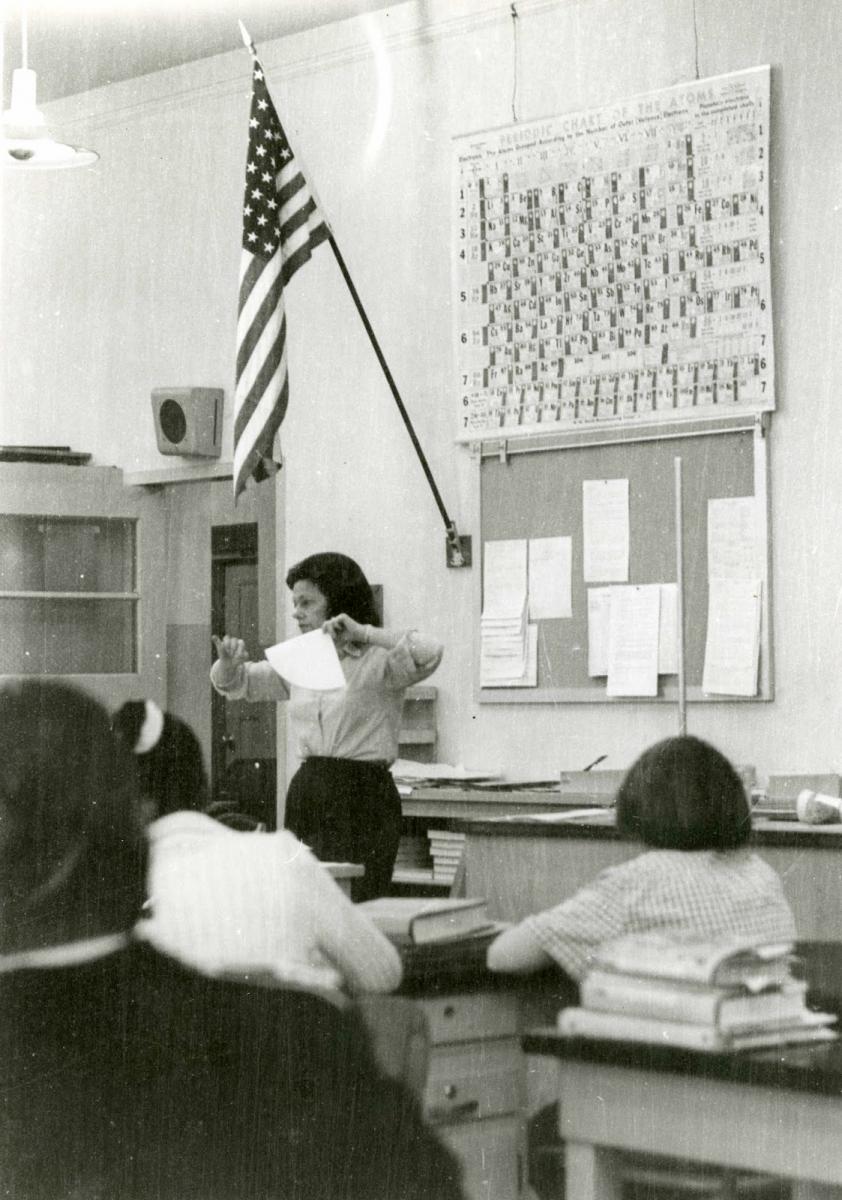 Elaine M. Kilbourne Scrapbooks, Anacostia Community Museum 
Elaine Margretta Kilbourne (1923-2014) had an illustrious career as a science educator, including teaching chemistry at Anacostia High School in Washington, DC from 1948 to 1968. She earned a national reputation and many awards for excellence in teaching and contributions to STEM. In addition to her extensive experience and expertise in the classroom, she designed national curricula for high school chemistry as Science Education Specialist for the FDA. This month, we're transcribing three scrapbooks compiled by Ms. Kilbourne and two folders, which contain photographs, awards, correspondence, and a 2014 tribute booklet created by her former student, Ysabel L. Lightner, to commemorate her passing. Click here to find projects.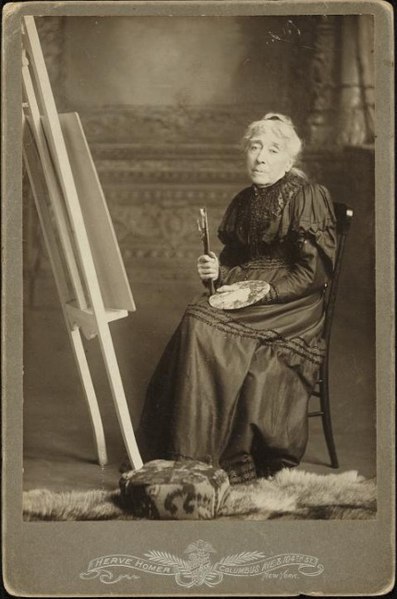 Lilly Martin Spencer Papers, Archives of American Art 
Lilly Martin Spencer (1822-1902) was an accomplished, self-taught portrait artist known for clever and sentimental depictions of families in rural and domestic settings. She began to amass a reputation for her portraits as a teenager in Marietta, OH, and soon moved to Cincinnatti to pursue a career as an artist. There she met her husband Benjamin Spencer, who would eventually leave his work as a tailor to support her career and care for their many children. We've launched personal and professional correspondences from her personal papers, which include accounts of events such as the births of her children and the planning of exhibitions of her work. Explore projects here.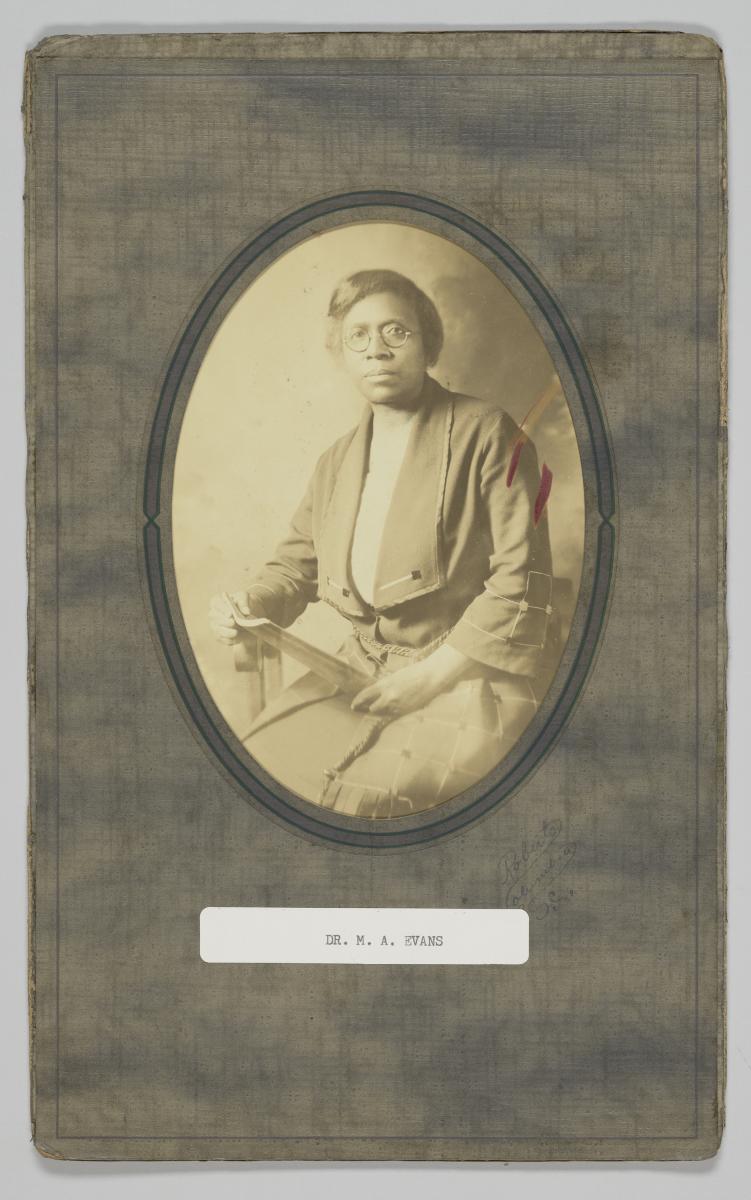 Dr. Matilda Arabelle Evans Collection, National Museum of African American History and Culture 
Throughout her career as a physician, Dr. Matilda A. Evans (1872-1935) demonstrated a lasting and holistic commitment to the wellness of others, with a special interest in the care of African American children. In 1897, she became the first African American woman to be licensed as a physician in South Carolina. Her remarkable accomplishments include establishing and managing three hospitals and nurse training schools, the design of a health assessment and examination program used by South Carolina public schools, and serving as president of South Carolina's Palmetto Medical Association. This month, we are transcribing educational materials, business records, photographs, publications, and reference materials collected by and about Evans and her work. Click here to find projects. 
Dr. Ionia Rollin Whipper Diaries, National Museum of African American History and Culture 
Dr. Ionia Rollin Whipper (1872-1953), was a skilled physician specializing in obstetrics. One of the only African American woman physicians of her time, Dr. Whipper not only practiced medicine, but was a passionate advocate and teacher of public health. In this diary, Dr. Whipper documents her daily life while touring the South as an assistant medical officer for the Children's Bureau of the U.S. Department of Labor. During the tour, Dr. Whipper lectured and instructed midwives in childbirth practices, taught about sterilizing instruments, and educated others about keeping birth registries. Dr. Whipper returned to Washington, DC after the tour and joined the staff of the Freedman's Hospital's Maternity Ward as an obstetrician. She began to mentor and assist the teenage girls she encountered in the hospital and in 1931 she opened the Ionia R. Whipper Home for Unwed Mothers in Northeast Washington, D.C. It would remain the only maternity home for African American women in the Washington area for many decades. Help us transcribe this important diary that offers insight into Dr. Whipper's daily life in the forefront of obstetrics medicine. Click here to find projects.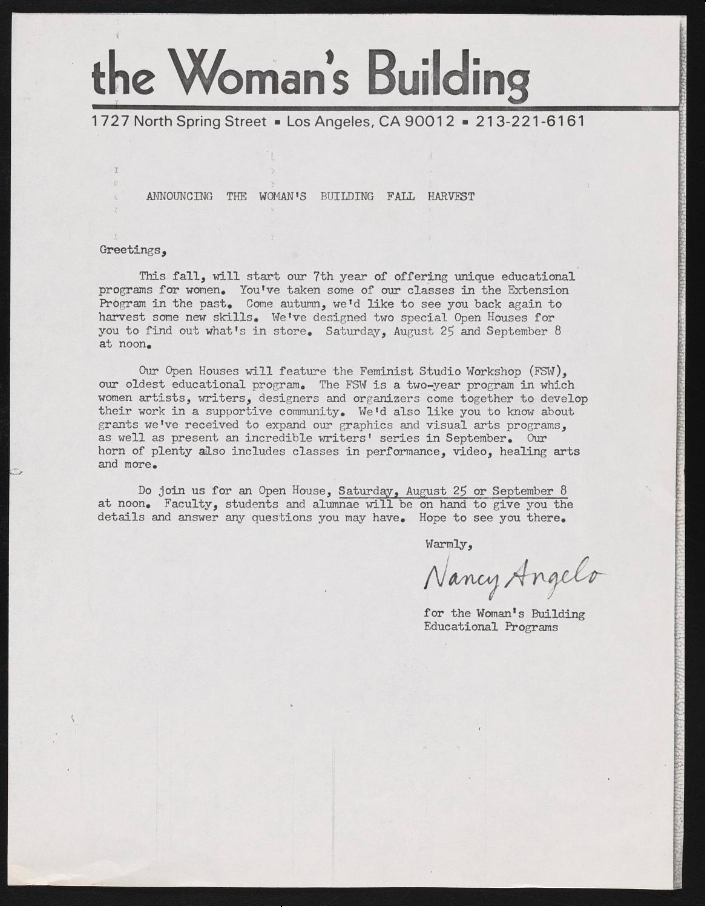 Feminist Studio Workshop Materials, Archives of American Art 
Founded in 1973 by artist Judy Chicago, graphic designer Sheila Levant de Bretteville, and art historian Arlene Raven, the Feminist Studio Workshop (FSW) served as a space and community where women could develop artistic skills and experiences with an emphasis on involvement in and artistic interpretation of the women's movement. FSW was one of the first independent schools for women artists, offering an education in visual arts, performance art, graphic design, and more in the Woman's Building in Los Angeles. This month, we are transcribing material related to the Workshop education programs, including administrative notebooks, class schedules, course evaluations, curriculums, scholarship program information, and some student correspondence. Explore projects here.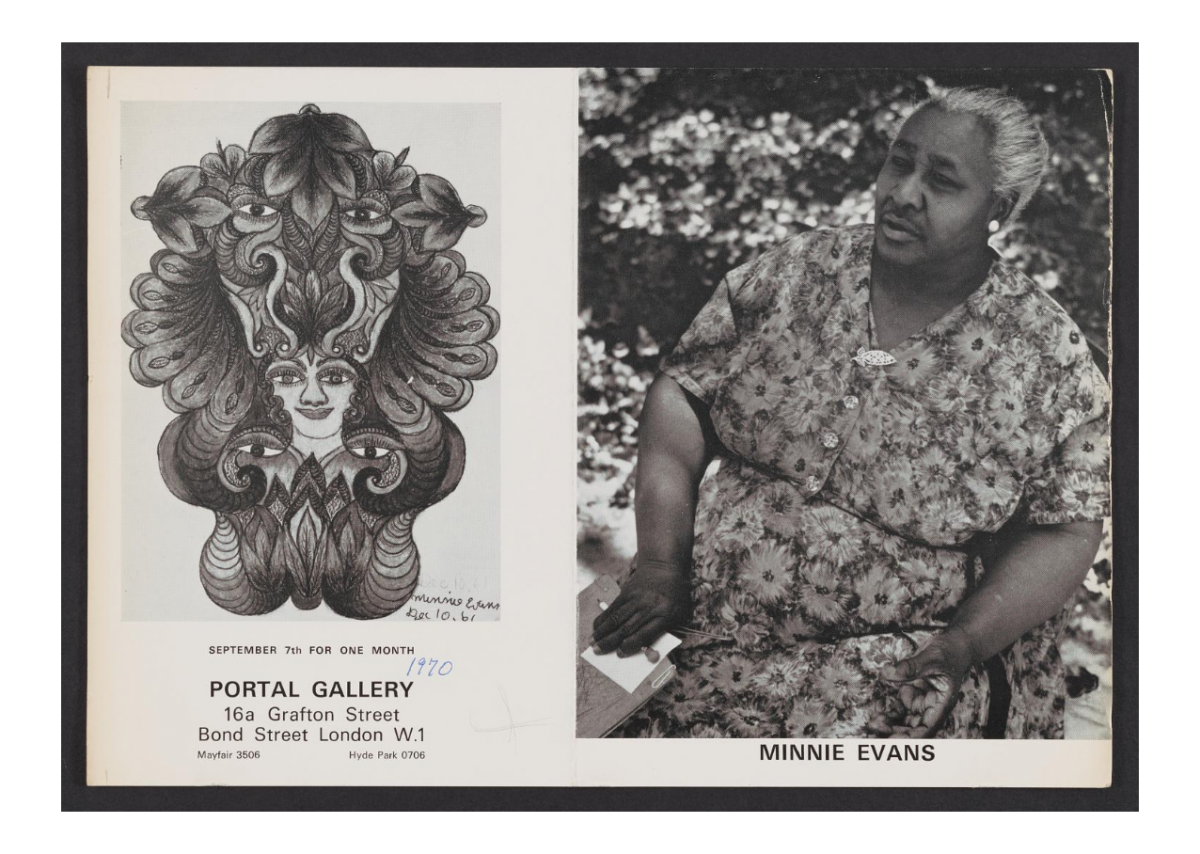 Nina Howell Starr Papers, Archives of American Art 
This month we're transcribing correspondences and printed materials documenting the friendship and business relationship between Nina Howell Starr and Minnie Evans. Minnie Evans (1892-1987) was a visionary North Carolina folk artist who painted vibrant surrealist scenes she experienced through dreams. Nina Howell Starr (1903-2000) was a photographer, art historian, art dealer, and civil rights advocate. The two met in 1962 and had a close relationship for the next 25 years. As her representative dealer, Starr helped Evans get her work into notable New York galleries and art museums.
Pioneering aviator Ruth Law (1891-1970) was the third American woman to earn a pilot's license and a fierce advocate for women's rights in the field of aviation. In addition to being the first woman to "loop the loop" and breaking the 1916 Chicago – New York flight speed record, she launched an unsuccessful campaign to grant women permission to fly in combat during WWI. For several years during and after the War, she toured the country and then the world as an exhibition flyer. This month, we're transcribing a scrapbook concerning her aviation career and personal life, including photographs, newspaper clippings, correspondence, magazine articles, programs, and ribbons.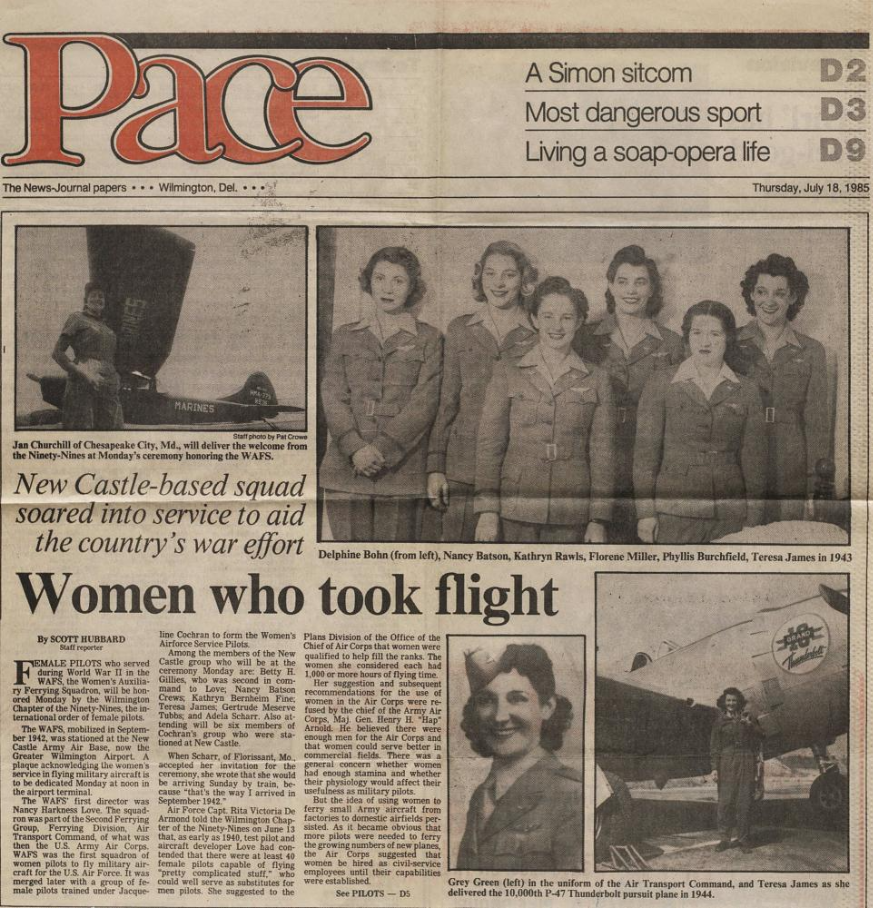 United States Women in Aviation 1940-1985 Research Materials, National Air and Space Museum Archives
In Deborah G. Douglas' United States Women in Aviation 1940-1985, published by the Smithsonian Institution Press in 1991, the impact of women across the history of aviation is explored alongside photographs, historical documents, and newspaper articles. From pilots to flight attendants, this volume reviews the accomplishments of women in the industry as well as the challenges they faced in a male-dominated field. Throughout the month, we'll be transcribing Douglas' research materials, which include content ranging from author's notes and interview transcripts to photographs and newspaper clippings. Click here to find projects.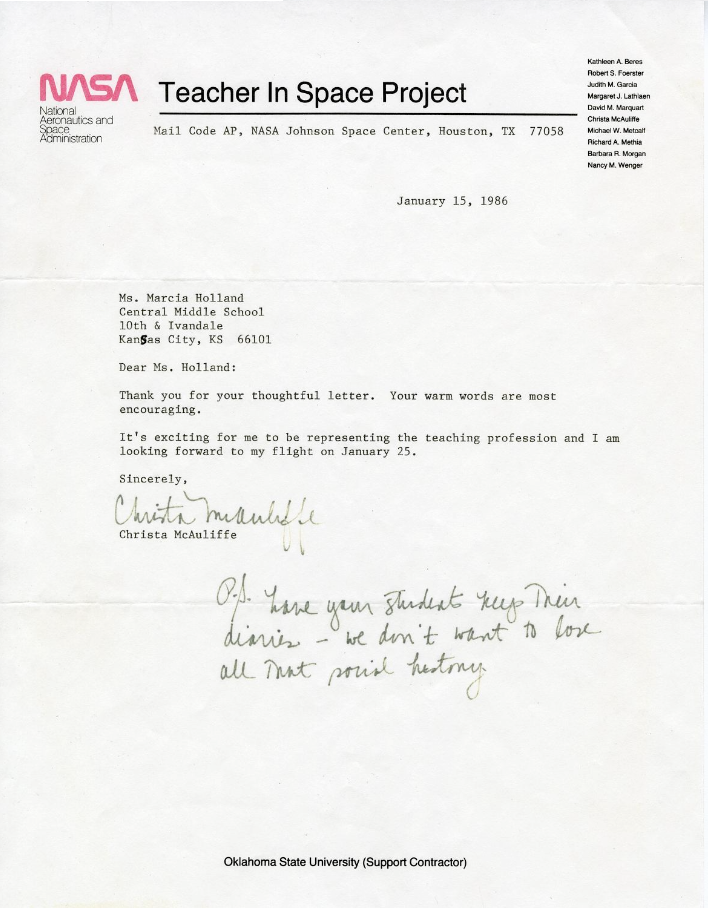 NASA Letters, National Air and Space Museum Archives
We'll also be transcribing a few letters written by staff at the National Aeronautics and Space Administration (NASA) related to the history of women in space. In his June 18, 1962 letter to Susan Scott, O.B. Lloyd, Jr., Director of NASA's Office of Public Services and Information, made it clear that NASA had no plans to consider or train women for space flight. Nearly 24 years later, less than two weeks before her tragic death aboard the Challenger, Christa McAuliffe connects with a fellow woman educator over the excitement and promise of NASA's Teachers in Space program in her January 15, 1986 letter.