Women's History Month 2022: Art and Aviation in the 20th Century
For Women's History Month this year, we're seeking your help to transcribe Smithsonian library and archival collections highlighting groundbreaking women artists, authors, and pilots. 
Beginning on March 1st and continuing weekly throughout the month, the collections featured below will be published online as new transcription projects, so keep an eye on this page and follow along with us on social media for updates. Get a jump start by exploring all the completed and ongoing projects below from the National Air and Space Museum, the Smithsonian Libraries, the National Portrait Gallery, and the Archives of American Art.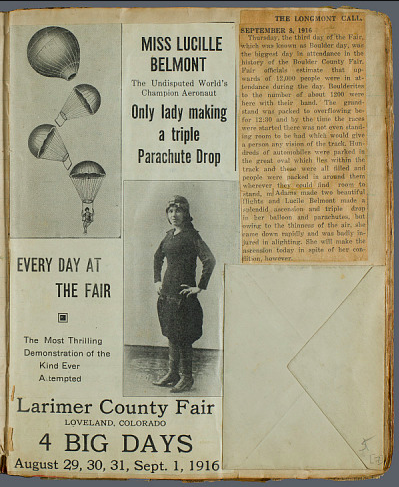 Lucielle Belmont, Ballonist and Parachutist Scrapbook
Lucielle Belmont Baldwin Rutshaw (1887--1961) was a balloonist and parachutist who performed solo balloon ascensions and parachute drops as an entertainer at county fairs and exhibitions all over the United States and Canada in the years from 1912 to the early 1920s. Belmont was sometimes billed as part of the "Famous Belmont Sisters" with sisters Mabel and Cleo, and was managed for at least part of her career by Robinson Attractions in Chicago, Illinois. Belmont was known for triple and sometimes quadruple jumps where she cut loose from one parachute then opened another one multiple times. After her marriage to C. C. Baldwin, Belmont sometimes appeared as Lucielle Belmont Baldwin and under this name she was granted License for Flying Civilian Aircraft no. 375 (to operate a hot air balloon) on April 9, 1918 by the Joint Army and Navy Board on Aeronautic Cognizance. Since she made her first solo balloon ascent, including a parachute jump, on August 14, 1912, Lucielle qualified for membership in the Early Birds of Aviation and she joined that organization with her married name from her second marriage, Lucielle Rutshaw. This scrapbook documenting her career contains newspaper clippings, photographs and correspondence with county fair officials regarding her performances, as well as ephemera such as county fair passes and tickets.
Walter Beech, along with Clyde Cessna and Lloyd Stearman, founded the Travel Air Manufacturing Company in Wichita, Kansas in 1925. Travel Air was known for producing highly successful racing aircraft and several entrants in the 1929 Women's Air Derby flew Travel Airs, including the winner Louise Thaden. Shortly after Travel Air merged with Curtiss-Wright Corporation in 1929, Walter Beech left the larger company and founded Beech Aircraft Corporation with his wife Olive Ann Beech and three others in Wichita in 1932. The first aircraft produced by the company was the Beech 17 Staggerwing, designed to be a personal aircraft faster than military craft. Olive Ann Beech proposed that Beech Aircraft could increase sales of the aircraft by sponsoring a woman pilot, Louise Thaden with Blanche Noyes acting as co-pilot, to fly the Staggerwing in the 1936 Bendix Trophy Race. Thaden and Noyes won. Beech Aircraft continued to produce numerous successful civilian and military aircraft, and support women pilots, and Olive Ann Beech played an integral role in the company. This scrapbook is a pictorial history of women in aviation, particularly the contributions of women with a connection to Beech Aircraft Company.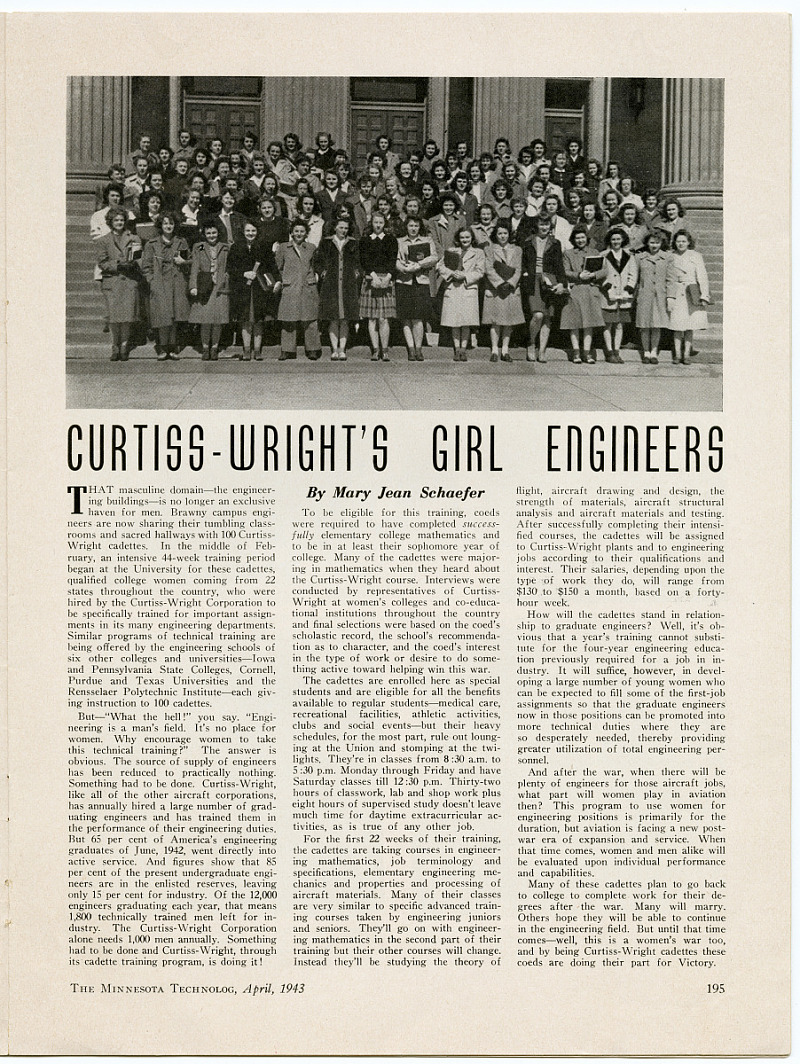 Curtiss-Wright Cadettes Material (Louise Fayram)
During World War II, Curtiss-Wright addressed a labor shortage with the creation of the Curtiss-Wright Cadettes program to train women to take entry-level positions within the company while promoting men who remained at the company to more advanced positions. Louise Fayram McClain was accepted into the Curtiss-Wright Cadettes program at the University of Minnesota where she began studies in early 1943. After the ten month program, Fayram went to work in the engineering department at Curtiss-Wright in Columbus, Ohio in the landing gear and hydraulics section, working on the Helldiver and other aircraft. This collection consists of materials documenting Louise Fayram McClain's career, as well as Cadettes newsletters, photographs, and other ephemera. Learn more about the history of the Curtis-Wright Cadettes from the Air and Space Museum's blog.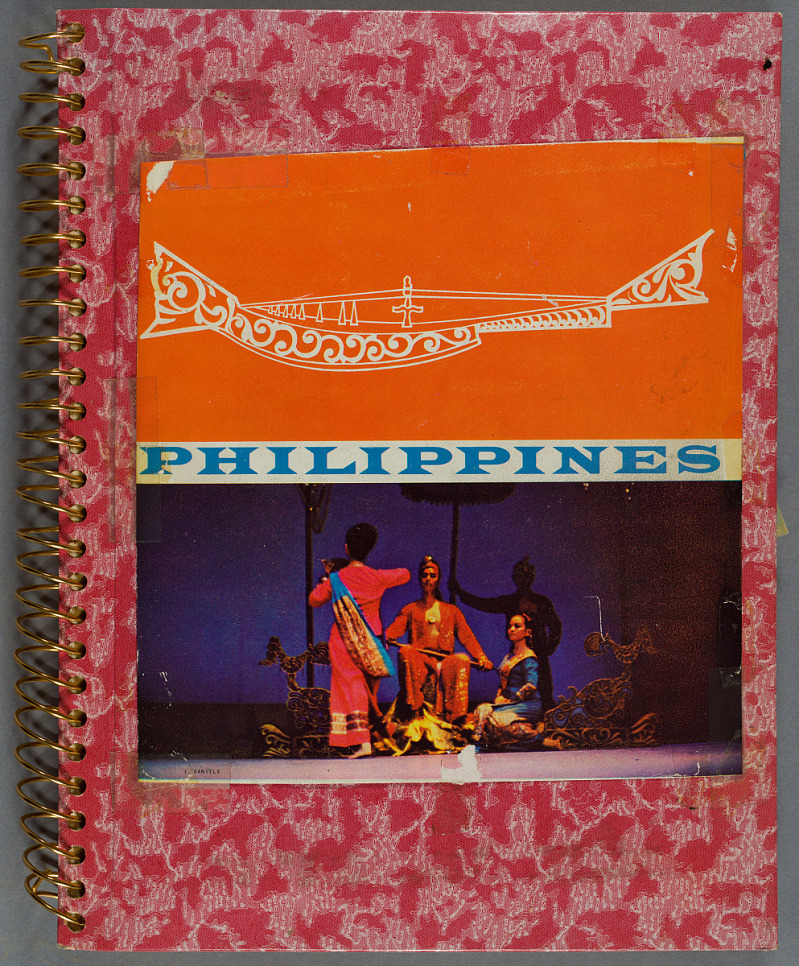 Philippine Civil Aviation Scrapbook (Edith Dizon)
Edith Albaladejo Dizon Fitzsimmons (1922--2014) was a music teacher, writer, and pilot in the Philippines and later Australia. Dizon began flying in 1959, receiving instruction at the Philippine Air Transport Service (PATS) in Manila. Dizon received private pilot license no. 1202. In addition to being an active pilot, Dizon was also an organist for several churches as well as a music teacher, served for a time as a public relations officer for the Philippines Civil Aeronautics Administration, and was a freelance writer who published numerous articles about her experiences as a pilot and the difficulties facing women pilots in general, as well as general aviation-related articles. These endeavors helped Dizon support her six children after the death of her first husband, D. Paulo Dizon. In 1967, Edith Dizon joined the Ninety-Nines. The Philippine Airmen's Organization (of which she was a member) provided funding for her to be able to attend the Ninety-Nines convention in the United States that year. Also in 1967, Dizon was the only female pilot on a goodwill flight to Sabah, Borneo that was sponsored by the Philippine Airmen's Organization. Dizon also held a record in the Philippines for high altitude flight in a light aircraft, having reached 13,120 feet without the use of oxygen. In 1970, Dizon emigrated with her children to Australia where she worked as the public relations officer for the Mission of St James and St John in Melbourne before marrying her second husband Ray Fitzsimmons and moving to Shepparton, Victoria in 1973. This collection consists of a scrapbook created by Edith Albaladejo Dizon Fitzsimmons that documents both her life and career, but also civil aviation in the Philippines more generally.
Travel Diaries of Eleanor Garnier Hewitt and Sarah Cooper Hewitt (circa 1913-1924)
Sarah and Eleanor Hewitt were two sisters who established the Cooper Union Museum for the Arts of Decoration in 1897. Granddaughters of famed industrialist Peter Cooper, they used their considerable means and impressive intelligence to amass a collection comprised of centuries of furniture, textiles, drawings, wallcoverings, and more—the basis of the collection now housed at Cooper Hewitt, Smithsonian Design Museum. Handwritten and typed volumes created by Eleanor and Sarah during their travels by train and automobile through Europe and the United States are held in the Smithsonian Libraries (now the Smithsonian Libraries and Archives). In addition to information on the architecture, style, and history of places visited and accounts of notable artwork the sisters came across, their diaries also contain newsclippings, brochures, letters, and other ephemera. Learn more about the Hewitt sisters from Cooper Hewitt, Smithsonian Design Museum, which is celebrating the 125th anniversary of the opening of the museum galleries at Cooper Union in 1897 with a new exhibition: Sarah and Eleanor Hewitt: Designing a Modern Museum.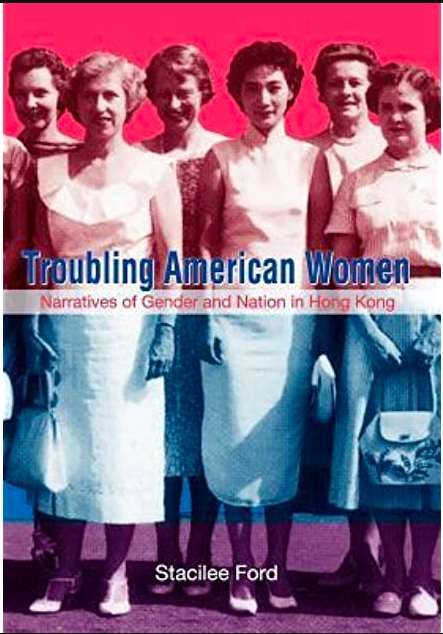 Author Talk: Stacilee Ford
This author talk, recorded at the Smithsonian's National Portrait Gallery on October 19, 2011, features a discussion with historian Stacilee Ford on her book "Troubling American Women: Narratives of Gender and Nation in Hong Kong." American women have lived in Hong Kong and neighboring Macao for nearly two centuries. Many were changed by their encounter with Chinese life and British colonialism. Their openness to new experiences set them apart, while their "pedagogical impulse" gave them a reputation for outspokenness that troubled others. Drawing on memoirs, diaries, newspapers, films, and other texts, Ford tells the stories of several American women and explores how, through dramatically changing times, they communicated their notions of national identity and gender. 
The Archives of American Art's celebration of 175 artists in honor of the 175th birthday of the Smithsonian Institution continues in March - with new projects featuring the personal and professional papers of five women artists:
Beatrice Wood
Ceramicist and painter Beatrice Wood was born on March 3, 1893 in San Francisco to socially prominent and wealthy parents. Wood was educated in New York and Paris, studying both art and theater, before developing an interest in clay in the 1920s. Heavily involved in the Avant Garde movement, Wood founded and edited The Blind Man and Rongwrong magazines in New York City with French artist Marcel Duchamp and writer Henri-Pierre Roché in 1917. Museums and galleries began to take an interest in her pottery and she held several shows in New York, San Francisco, and Phoenix. Several department stores, including Nieman Marcus and Gumps, also began to feature her pottery. During the 1940s, Wood began making figurative art in addition to more traditional pots. In 1947, for example, she included a large blue fish with white spots in an exhibition at the Los Angeles County Museum of History, Science, and Art. As her skills developed, Wood moved to a new home and studio in Ojai, California. By 1950, Wood was experimenting with luster surfaces, pottery with a metallic glaze that gives the effect of iridescence. These lusterware plates, in addition to her decorative figures and traditional ceramics, were sold at her studio, advertised with a sign out front that read "Beatrice Wood: Fine Pottery, Reasonable and Unreasonable."
Isabel Bishop
Isabel Bishop (1902-1988) was born in Cincinnati, Ohio, but shortly after her birth, the family moved to Detroit, Michigan. As a child Bishop, took art classes and had a growing interest in drawing. In 1918 at the age of 16 she left home and moved to New York City where she enrolled in the School of Applied Design for Women to be an illustrator. However, her real interest was in painting, not the graphic arts, and she enrolled in the Art Students League in 1920. There she studied with Kenneth Hayes Miller and Guy Pene du Bois and met many young artists, including Reginald Marsh and Edwin Dickinson, both of whom became close friends. She took classes until 1924 and rented a studio and living space on 14th Street in a neighborhood where many artists maintained studios at the time. Bishop began exhibiting her work and participated in artist groups, including the Whitney Studio Club and the New Society of Artists. During the 1920s and 1930s she developed a realist style of painting, primarily depicting women in their daily routine on the streets of Manhattan. Her work was greatly influenced by Peter Paul Rubens and other Dutch and Flemish painters that she had discovered during trips to Europe. In 1932, Bishop began showing her work frequently at the newly opened Midtown Galleries, where her work would be represented throughout her career.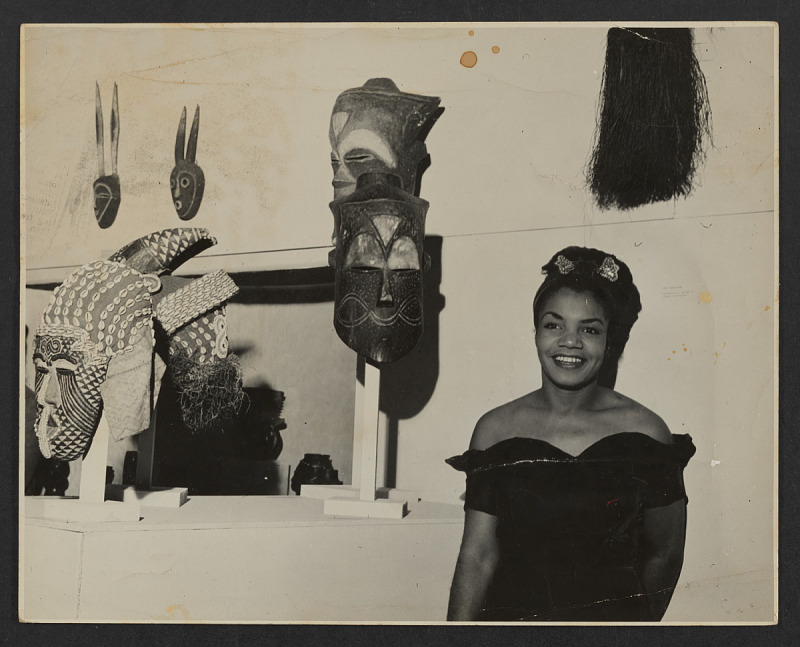 Florence Allen
Florence Wysinger Allen was born in Oakland, California, in 1913, the granddaughter of early African-American settlers. Her mother, née Moore, was a concert pianist, and her father, Arthur, as a boy in 1892, was named in the case of Wysinger vs. Crookshank which led to the desegregation of schools in California. Allen was educated at Fremont High School and later became involved in the San Francisco literary and artistic community as a civil rights activist and newspaper columnist. She began modeling in 1933 and worked as an artist's model for most of the prominent figurative painters working in the Bay Area of San Francisco, including Diego Rivera, Mark Rothko, and Wayne Thiebaud. She also worked as a model in university art classes, including those at the San Francisco Art Institute, Mills College, University of California at Berkeley, Stanford University, and the California College of Arts and Crafts. In 1945, Ms. Allen founded the San Francisco Models' Guild. After injuries from a traffic accident limited her mobility in 1987, she became the Model Coordinator at the College of Arts and Crafts in Oakland where she also taught a Model Certification Workshop.
Aline Saarinen
Born on March 25, 1914, Aline Bernstein Saarinen was an art and architecture critic, author, and television correspondent. She was an editor and critic for Art News and the New York Times, and became Chief of NBC's News Bureau in Paris--the first woman to hold such a position in television. During her career, she also wrote and edited several books. In 1953, Aline interviewed the architect Eero Saarinen for an article. Eero was born in 1910 in Kirkkonummi, Finland, and received his B.F.A. in Architecture from Yale University in 1934. He began work as an architect in his father Eliel Saarinen's firm and went on to start his own firm, Eero Saarinen and Associates. Among his best-known works are the Gateway Arch in St. Louis, Missouri, the Trans World Air Lines Terminal Building at John F. Kennedy Airport in New York, and Dulles International Airport in Chantilly, Virginia. Aline and Eero became romantically involved shortly after they met and were married in December 1953. The following year, they had a son, Eames (named after Eero's friend, the designer and architect Charles Eames). After their marriage, Aline relocated to Bloomfield Hills, Michigan, where she continued to work as associate art critic for The New York Times and where she served as Director of Information Service in the office of Eero Saarinen and Associates (from 1954 to 1963).
Janice Lowry
Janice Lowry (1946-2009) created paintings, collages, and assemblages in Arizona and California. She is known for her box creations of homemade frames filled with found objects that often questioned and commented on life, death, journeys, and rites of passages. Lowry was born in 1946 in Phoenix, Arizona. She started writing diaries when she was 11, and, with the exception of a decade, continued journaling until 2007. She married Jan Gilbert in 1965 and had two sons, Brandon and Kevin. During this period Lowry also set up a studio and started showing her artwork. In 1973, the family moved to California. Shortly after, she began her long battle with depression, and she divorced Jan in 1976. Remaining in California, Lowry attended Art Center College of Design where she earned a BFA with honors in 1979 and an MFA in painting in 1980. She married Jon Gothold in 1983, and had another son, Brent. Her work sold well in the 1980's, but after her studio was destroyed in an earthquake in 1987, she took a break from making art. Janice Lowry's first solo show was at Art Space in 1980, and the gallery continued to showcase and sell her work for many years. She taught at Art Center, Cypress College, and Oakridge Private School. Among other shows, she was part of an exhibition about 9/11 at Legacy Arts Gallery in 2001. In 2007, she was named the region's "Best Visual Artist" by the Orange County Weekly.