Transcribe American Women's History 
Over the last ten years, our digital volunteers have transcribed more than 1,200 collections related to the history of women in the United States — from the achievements and stories of educators and students, to the pioneering work of scientists, astronauts, aviators, and entrepreneurs. Browse hundreds of thousands of pages from across the Smithsonian and search for the names of iconic and everyday women in transcribed records. 
For Women's History Month 2023, we invite you to join us to increase access to even more American women's history. Explore new and upcoming projects below. NOTE: these transcription projects will be launched on a rolling basis throughout March, so check back here, and in our list of ongoing content, for new women's history materials!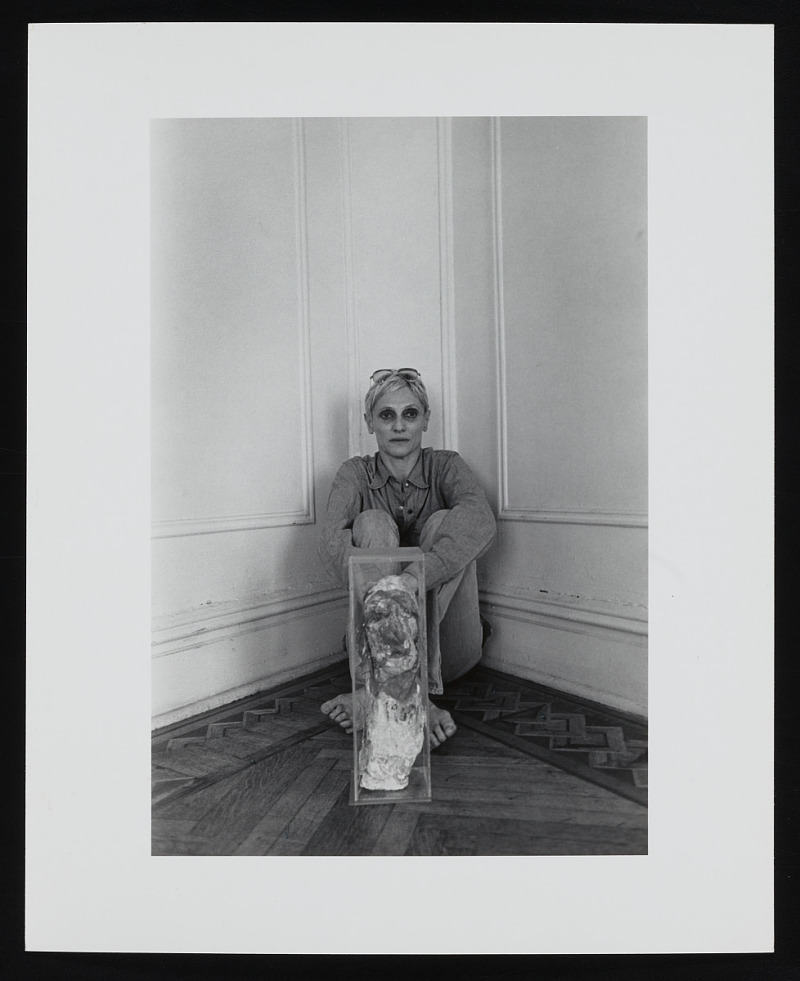 Nancy Spero Papers 
Nancy Spero (1926-2009) was a figurative painter, printmaker, and collage artist based in New York City whose work was executed primarily on paper from the 1960s on, and often incorporated text. Spero was among the first feminist artists and a political activist whose convictions were expressed relentlessly in her work. Using archetypal representations of women to examine the range of female experience, Spero centered "woman as protagonist" whilst simultaneously examining the suffering women have long been subjected to through structural inequality, the systematic abuses of repressive political regimes, and the atrocities of war. Help transcribe Spero's biographical material, correspondence and other files to learn more about the career of one of the earliest feminist artists.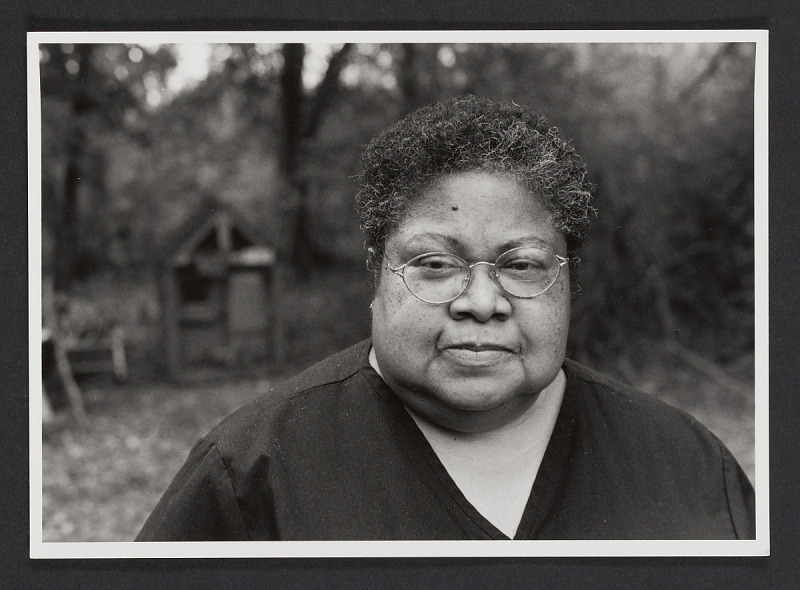 Beverly Buchanan Papers 
Born October 8, 1940, Beverly Buchanan (1940-2015) was an African American artist best-known for her "shack" sculptures and paintings, which explored themes of Southern identity, place, and memory. Though a member of the New York art scene in the 1970s, Buchanan spent most of her career in Macon, Georgia, and travelled the rural South. She was also known for her land art pieces, though her work resisted easy categorization and she worked in many mediums. Help share more of Buchanan's legacy by transcribing documents from her collection.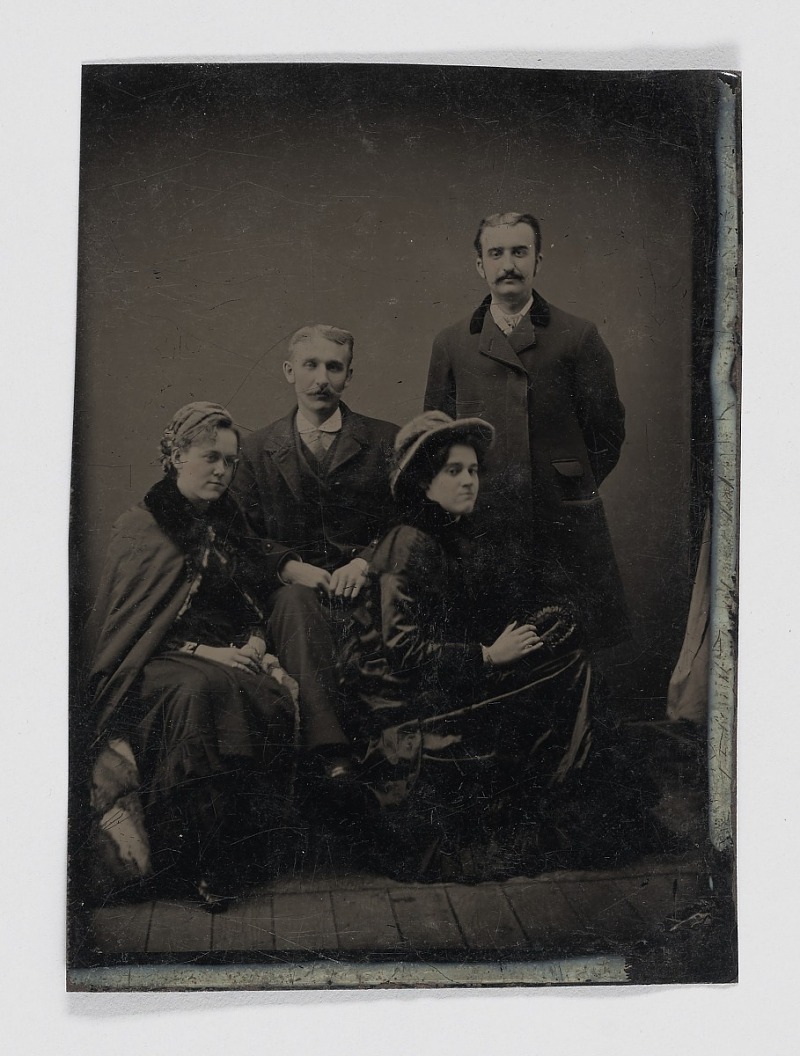 Mary Fanton Roberts Papers 
Art writer and editor, Mary Fanton Roberts was born in New York in 1864 and raised for a time in Deadwood, in the Montana Territory. After finishing school, she pursued a career in journalism, serving as a staff writer for the Herald Tribune, the Journal, and the Sun in New York. During her long career, Fanton was editor of Demorest Magazine, editor-in-chief of New Idea Woman's Magazine, managing editor of The Craftsman, and creator and editor of The Touchstone Magazine and Decorative Arts magazine. Her longest period at one publication was seventeen years as editor of Arts and Decoration. She often wrote articles on the topic of decorative arts and home decorating, and published two books, Inside 100 Homes, and 101 Ideas for Successful Interiors.
Explore and transcribe Roberts' correspondence from the late 19th - 20th centuries, with numerous important artists, dancers, actors, writers, and musicians of the day. Also found are scattered biographical materials, family correspondence, writings, printed material, photographs and artwork.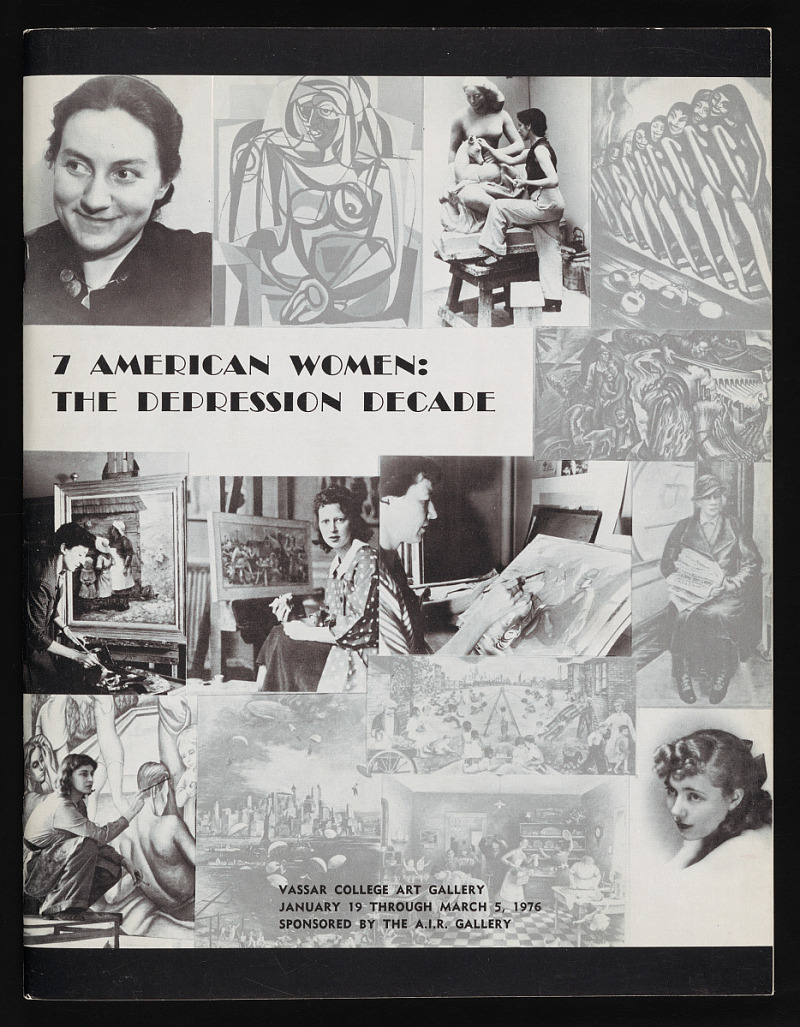 A.I.R. Gallery Records 
A.I.R. Gallery (Artists in Residence Gallery, Inc.) was established in 1972 in New York City, as the first not-for-profit, artist-directed and maintained gallery for women artists in the United States.
The concept for the gallery was first developed by Barbara Zucker and Susan Williams who, along with co-founders Dotty Attie, Maude Boltz, Mary Grigoriadis, and Nancy Spero, sought out 14 more female artists in New York to become members of the cooperative. The group incorporated A.I.R. Gallery as a not-for-profit organization. In addition to exhibitions installed and curated by its members, A.I.R. Gallery also held lectures and workshops, and developed a videotape program to highlight the work of its artists. 
Help transcribe documents from the gallery's early years, inclding by-laws, artist biographies, meeting notes, and more.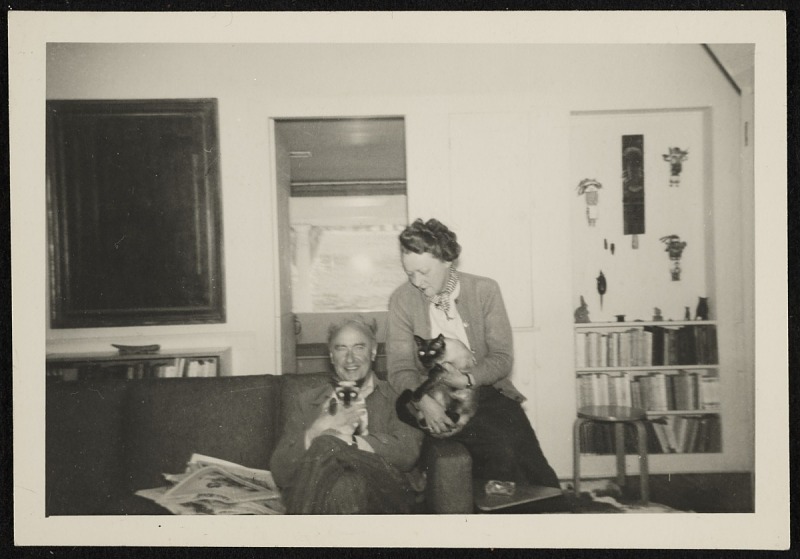 China Eggs by Kay Sage 
Kay Sage (1898-1963) was a Surrealist painter and poet who was born in Albany, New York; raised and educated in Europe; and eventually settled in Woodbury, Connecticut. She was married to Surrealist painter Yves Tanguay from 1940 to 1955. She exhibited widely and her artwork was acquired by many art museums. 
Join us to transcribe a photocopy, typescript draft of Sage's 1955 memoir China Eggs, covering the period 1910-1935. Sage writes of her family; childhood years in the United States and Europe; travels; her painting; living in Italy; her marriage to Prince Ranieri di San Faustino; and her friendship with Ezra Pound. The typescript draft is edited throughout, presumably by Sage.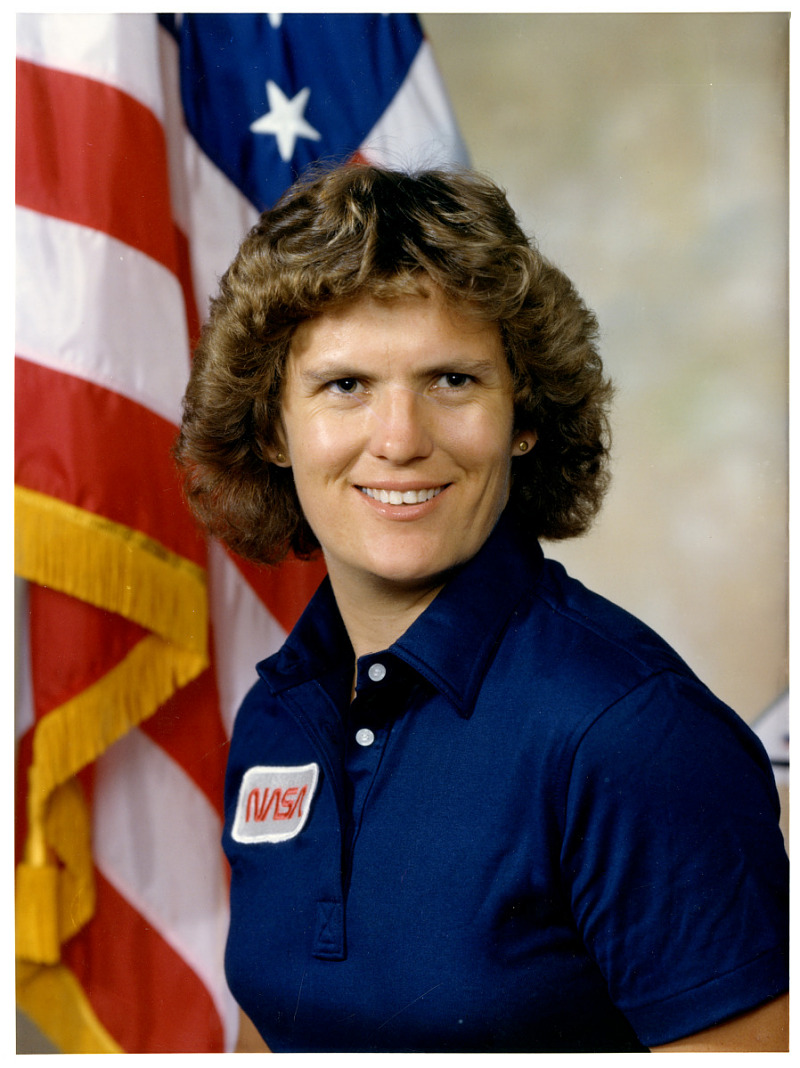 Kathryn D. Sullivan Papers 
Kathryn D. Sullivan has had a distinguished career as a scientist, astronaut, and oceanographer. She was one of the first six women selected for the NASA astronaut corps in 1978, flew on three shuttle missions, and became the first American woman to perform a spacewalk or EVA (extra-vehicular activity) as part of mission STS-41G. In Sullivan's subsequent missions, she actively participated in deploying the Hubble Space Telescope (HST) into Earth orbit and was Payload Commander on STS-45 - the first flight of Spacelab dedicated to NASA's Mission to Planet Earth program. Sullivan retired from NASA in 1993 and began an impressive post-NASA career that included serving as Chief Scientist, then Assistant Secretary of Commerce for Environmental Observation and Prediction and Deputy Administrator, and later as Under Secretary of Commerce for Oceans and Atmosphere and Administrator at the National Oceanic and Atmospheric Administration (NOAA).
Transcription of Sullivan's correspondence and other textual materials in this collection will help provide greater accessibility and awareness of Sullivan's great contributions as a scientist, educator, astronaut and explorer.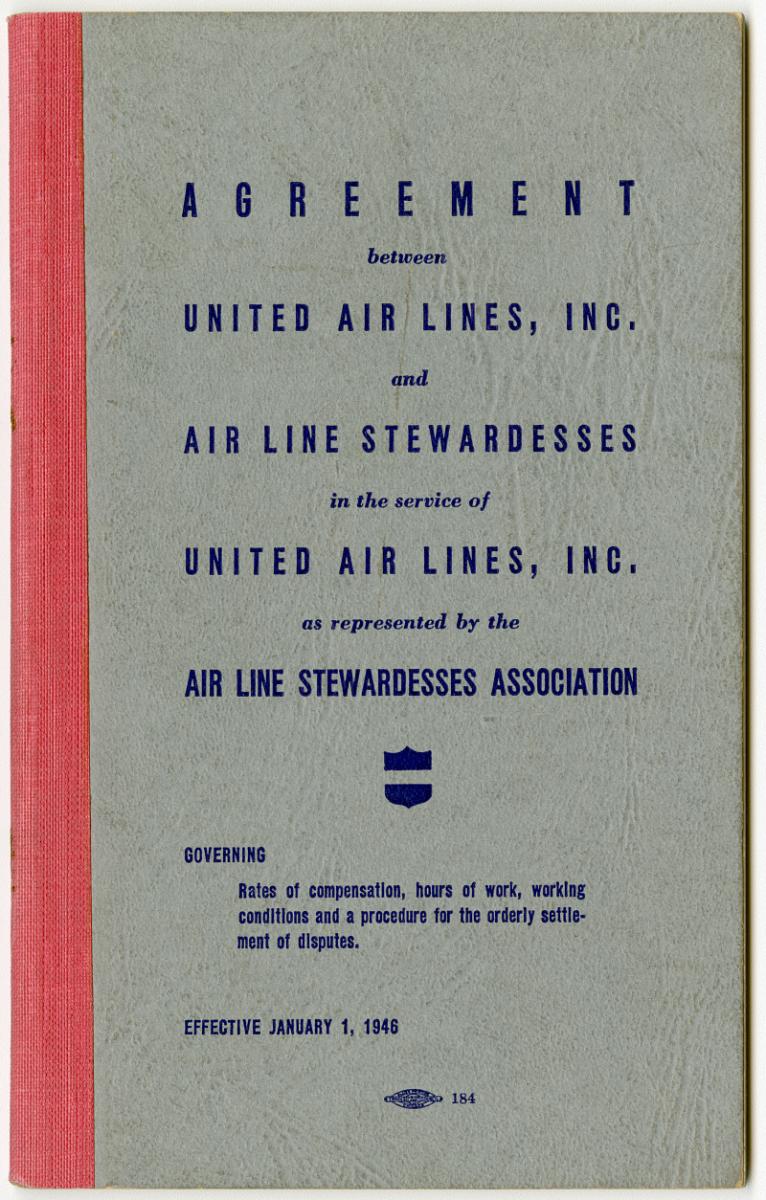 Agreement Between United Airlines, Inc. and the Air Line Stewardesses Association 
The Air Line Stewardesses Association (ALSA) was founded in 1945 by flight attendants at United Air Lines. The first president, Ada J. Brown, left her position as chief stewardess and returned to the ranks in order to organize the union. The first collective bargaining agreement between United Air Lines and ALSA was signed on April 25, 1946 and won voluntary recognition of ALSA by United as well as important victories for the flight attendants including a pay raise, compensation for work done on the ground, monthly limits on flying hours, and reimbursement for half the cost of their first uniform. ALSA also won flight attendants the right to see their personnel files and established a grievance process to dispute disciplinary actions and dismissals. Edith E. Lauterbach was one of the founding members of the Air Line Stewardesses Association. The Association of Flight Attendants-CWA (ALSA's successor organization) gives the Edith Lauterbach Merit Award, named in her honor, to a member who shows exceptional leadership and commitment.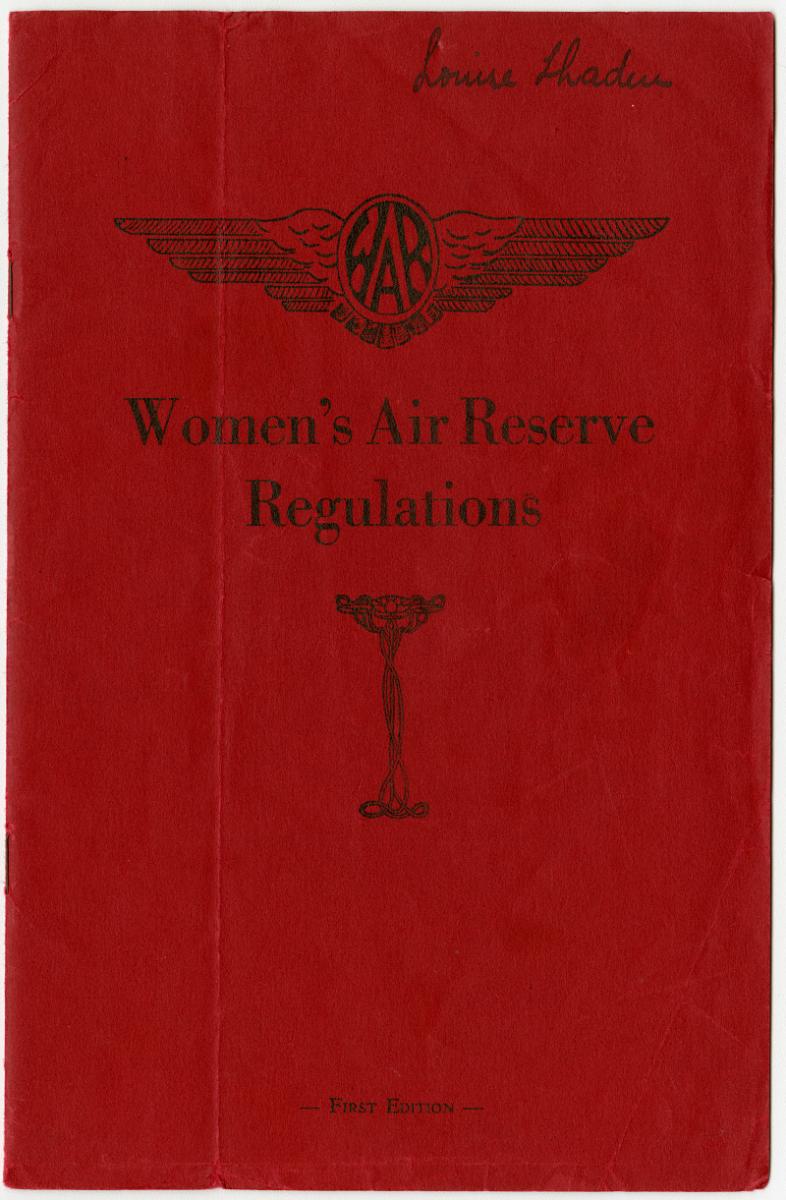 Women's Air Reserve Regulations 
The Women's Air Reserve was an organization formed circa 1932, based along the lines of the United States Army Air Corps, with the objective to train female pilots in practical mechanics and flying so that they would be qualified for military or civic service in the United States in the event of emergency. The group consisted of the following national officers: Commanding General, Florence "Pancho" Barnes; Executive Officer, LaVelle Sweeley; Finance Officer, Valentine Sprague; Commanding General's Personal Adjutant, Anona Hansen; Women's Air Reserve Adjutant, Eileen Curley. Squadron Number 1, Ninth Corps Area consisted of the following officers: Alice Jane Kelly, Sylvia Deems, Yolanda Spirito, Gertrude Chapman, Yvonne Haase, Estelle Sherman Bronish, Bee Selck, Margaret Murphy, Viola Neill, Melba Gerby, Elizabeth K. Inwood, Patricia Ann Willis, Ruth Mertens, Peggy Edna Gilliland, Vi Netta Sloan, Evelyn "Bobbie" Trout, and Dorothea Wilson Handschiegel.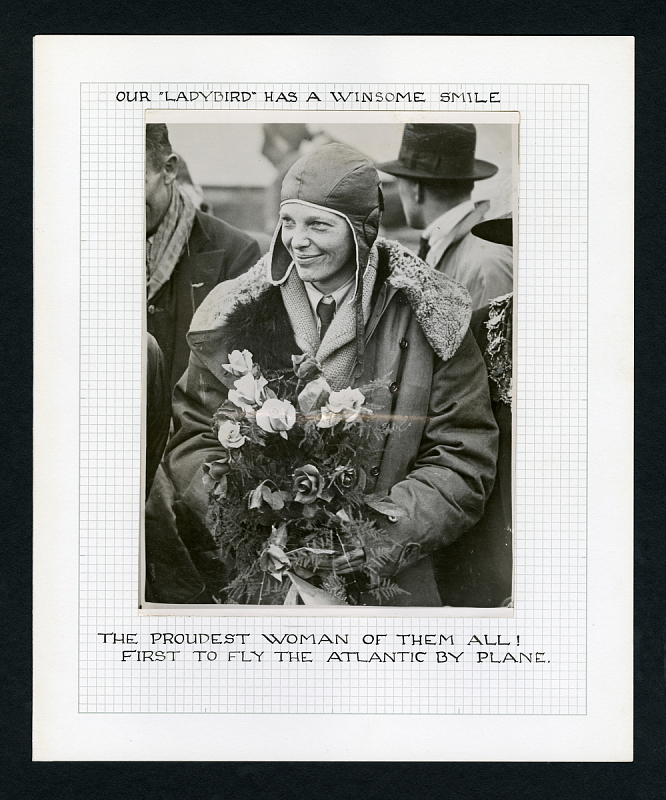 Amelia Earhart Letter to Winfield B. "Bert" Kinner 
Amelia Earhart (1897--1937) in 1928 was the first woman to fly (as a passenger) across the Atlantic, and in 1932 the first woman (and second person, after Charles Lindbergh) to fly solo and nonstop across that ocean. She and navigator Frederick J. Noonan were flying from Lae, New Guinea, to Howland Island when they disappeared over the Pacific Ocean on July 2, 1937. An exhaustive sea and air search, ordered by President Franklin Roosevelt, was unsuccessful in locating Earhart and Noonan. Winfield Bertrum "Bert" Kinner (1882--1957) enlisted in the US Army Air Service during World War I, but the war ended before he was trained to fly. So, in 1919, Kinner moved to Los Angeles, California, where he rented a barn, built his first airplane and taught himself to fly. Kinner organized the following aircraft and engine companies: Kinner Airplane & Motor Corp; Security Aircraft Corp; American Aircraft Corp; and Security National Aircraft Corp. These companies produced a variety of aircraft, including the Kinner Airster, the first aircraft that Amelia Earhart purchased.
Help transcribe a letter from November 1927 written and signed by Earhart to Kinner discussing the Kinner Airster.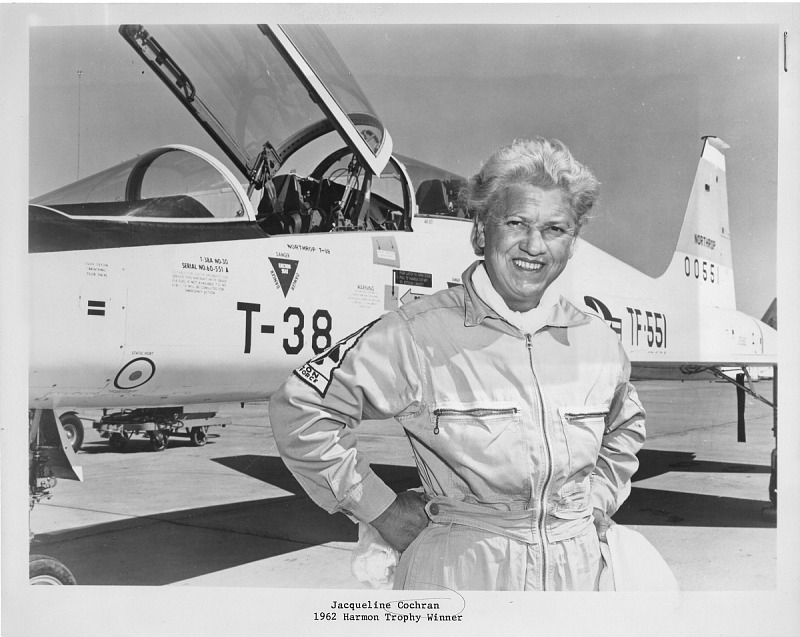 Jacqueline "Jackie" Cochran Letter 
At the time of her death in 1980, Jacqueline "Jackie" Cochran held more speed, altitude, and distance records than any other pilot, male or female, in aviation history. Her career spanned 40 years from the "Golden Age" of the 1930s as a racing pilot, throughout the turbulent years of World War II as founder and head of the Women's Air Force Service Pilots (WASP) program, into the jet age when she became the first female pilot to fly faster than the speed of sound.
Help transcribe a letter, dated February 19, 1976, from Cochran to Miss Jane Sullivan, discussing why Cochran first became involved with aviation.
Pearl Bowser AudioVisual Collection 
Pearl Bowser (b. 1931) is a renowned African American film scholar, filmmaker, author, and film/conference programmer. She is widely recognized as an expert on the works of Oscar Micheaux, who is considered the first major African American filmmaker. Working as a researcher from the 1960s through the early 2000s, Bowser travelled the world interviewing actors, actresses, filmmakers, and scholars, including Lorenzo Tucker, Gordon Parks, Arthur Jafa, Edna Mae Harris, Toni Cade Bambara, and many others. Explore Bowser's legacy and the history of African American filmmakers, actors, and actresses by transcribing audio interviews from her collection.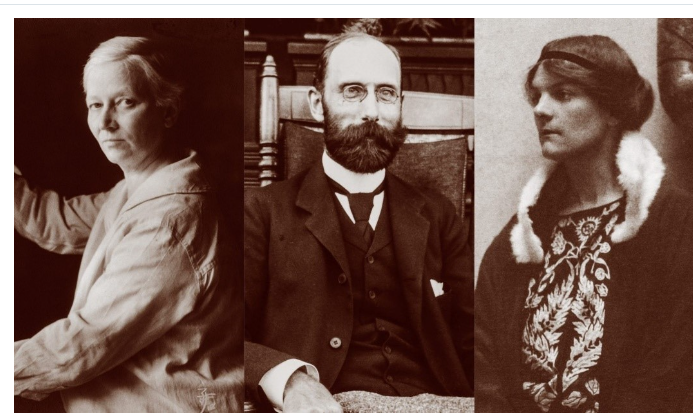 Correspondence from the Papers of Charles Lang Freer 
The National Museum of Asian Art was the first dedicated art museum at the Smithsonian and on the National Mall. It opened its doors in 1923 as the Freer Gallery of Art, founded by Charles Lang Freer, an American industrialist and well-known collector of Asian art. Selections from his extensive personal and professional papers are being transcribed throughout 2023 in celebration of the Centennial of the National Museum of Asian Art. In March, help transcribe letters between Freer and several women, including Grace Dunham Guest, Agnes Ernst Meyer, and Louisine Havemeyer, who took on leadership roles at the Freer Gallery of Art in the early 20th century.

Project PHaEDRA Notebooks
At Harvard College Observatory (now the Center for Astrophysics | Harvard & Smithsonian), women computers studied glass plate photographs of the night sky. Here they catalogued stars, identifying variables, interpreting stellar spectra, counting galaxies, and measuring the vast distances in space. Several of them made game-changing discoveries in astronomy and astrophysics. Interested in historical women? Love astronomy? Help us transcribe the work of the Harvard Observatory's women computers and see which stars shine the brightest.

Discover American Women in the Reconstruction Era
The Bureau of Refugees, Freedmen, and Abandoned Lands (or the Freedmen's Bureau) was created by Congress at the end of the Civil War in 1865 to aid in the physical, economic, and social reconstruction of the American South, and to help more than 4 million formerly enslaved individuals in their transition from slavery to freedom and citizenship. In the course of their work, the Bureau created and collected over 1.7 million pages of records. The stories of American women — freedwomen, northern missionaires, southerners, teachers, and Bureau agents — can be found within these pages. Join the effort to share this history and increase our understanding of the post-Civil War era.