2018 in the Transcription Center
We're always blown away by the accomplishments, discoveries, and collaborations of Transcription Center volunpeers, and 2018 was no exception. Read on for an overview of our progress this past year. 
By the Numbers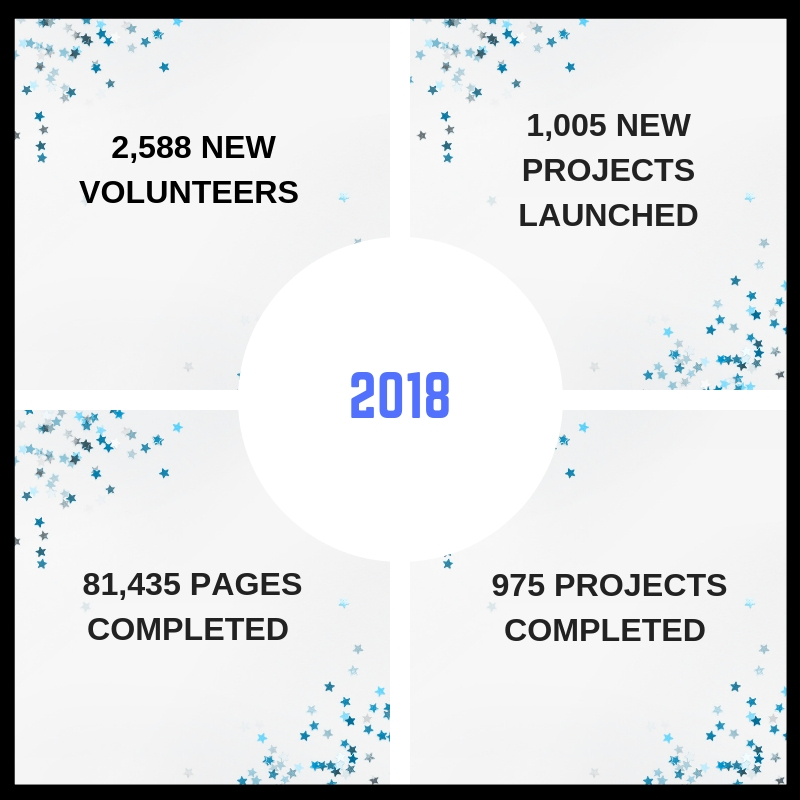 Featured Projects
Thanks to the hard work of library, archival, and museum staff, and participation from new units and new volunpeers, we launched over 1,000 new projects in Transcription Center from across the Smithsonian this year. Here are some of the biggest and most popular projects from 2018: 
Diaries of American History - Archives Center, National Museum of American History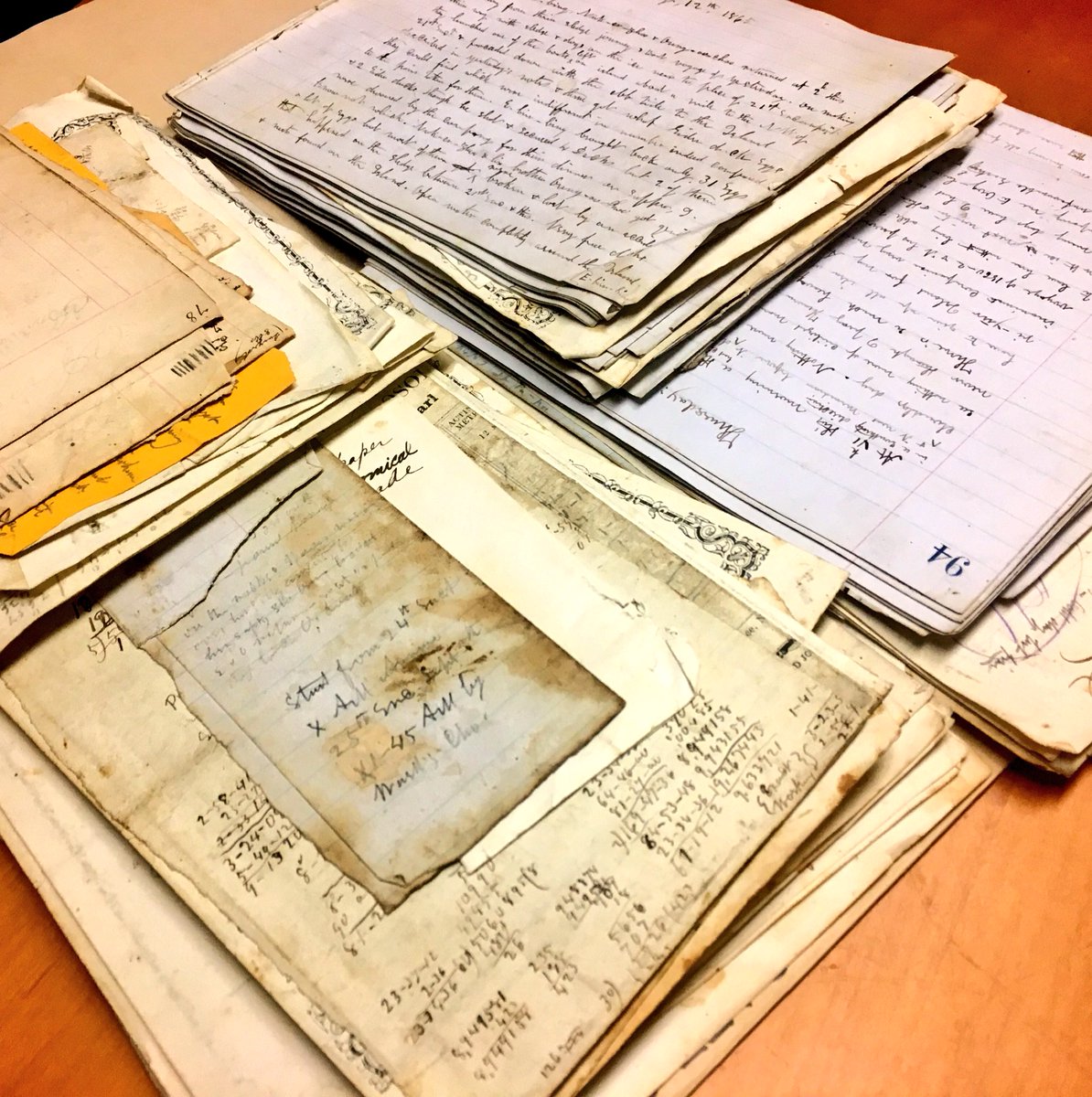 Together volunpeers transcribed and reviewed thousands of pages of diary entries from three individuals in 20th century America: Forman H. Craton, a white-collar worker for General Electric in upstate New York; Leo H. Baekeland, a plastics inventor in New York City; and Annamae Barlup Myers, a farming woman in Ohio.  These diaries provide detailed descriptions of the experiences of American individuals during major historical events. Check out more information on one of our past blog posts. 
Jacques Seligmann & Co. Records - Archives of American Art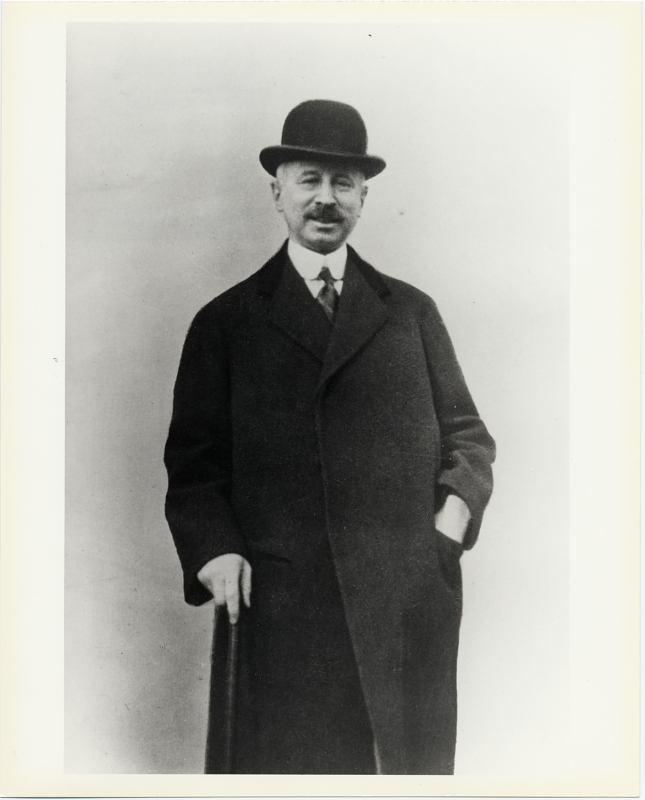 Throughout 2018, volunpeers completed over 25,000 pages of correspondence and administrative records from the Jacques Seligmann & Co. Records, providing improved accessibility to this unprecedented collection of provenance records and the history of art dealing in the 20th century. Help us continue this important project and transcribe even more from this collection. 
Freedmen's Bureau Records - National Museum of African American History and Culture and the U.S. National Archives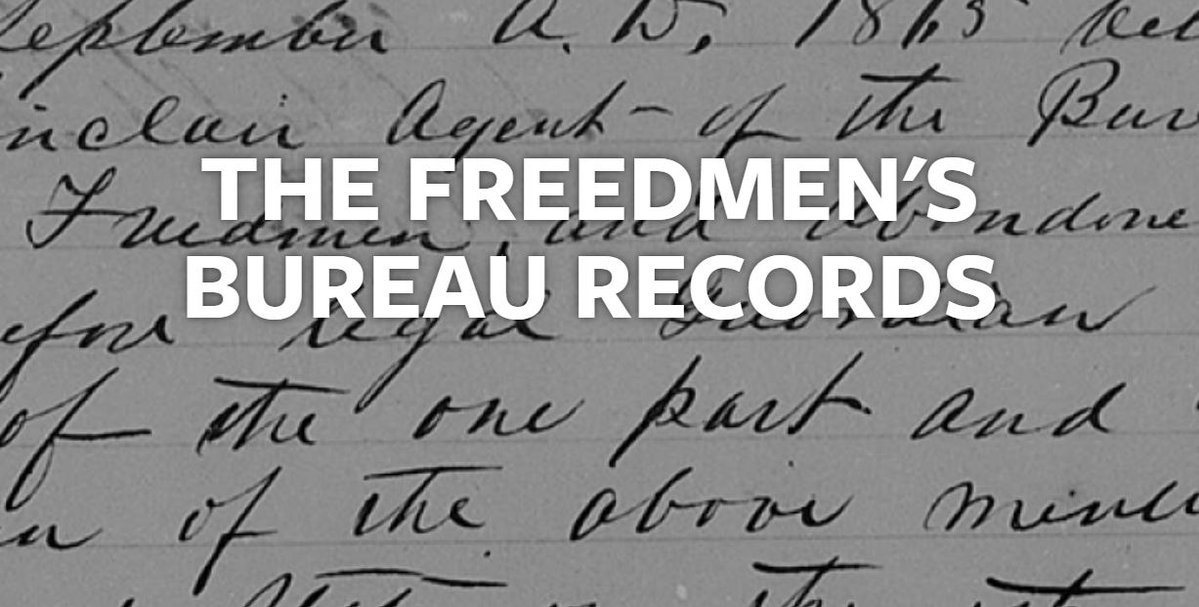 With over 2 million digitized pages of material, the Freedmen's Bureau transcription project between the Transcription Center, NMAAHC, Family Search, and the National Archives, is the largest crowdsourcing project ever launched by the Smithsonian. Volunpeers have been hard at work as usual on making these immensely important records more accessible, transcribing an impressive 28,000 pages by the end of 2018 and sharing their discoveries with us daily. Join in and help us reveal more information about African American history, U.S. Reconstruction, and the history of the American South in the 19th century. Want to learn more about the origins of this collaborative crowdsourcing project? Check out the Freedmen's Bureau Project page from NMAAHC's website.
Frederick Douglass Materials - National Museum of African American History and Culture and Anacostia Community Museum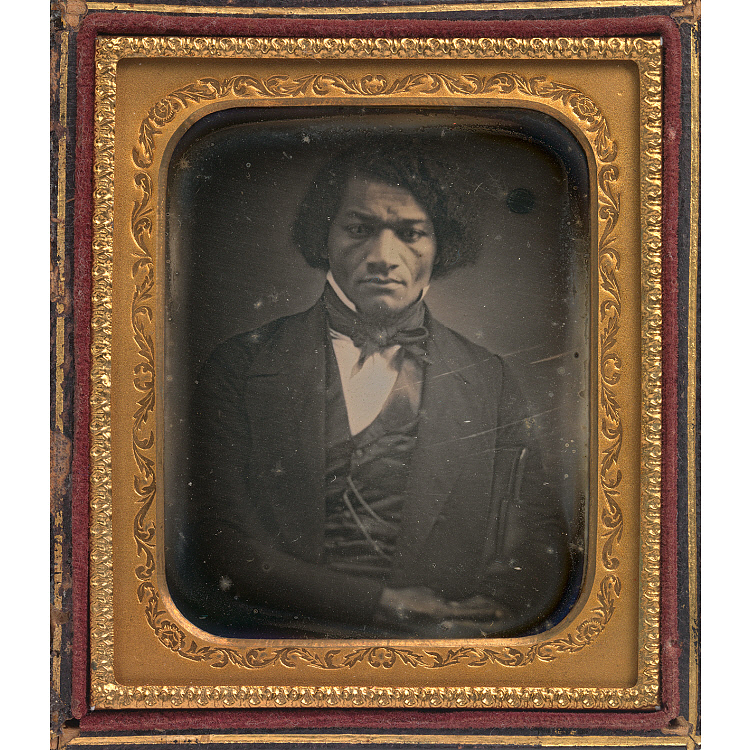 2018 was the bicentennial of Frederick Douglass's birth, so we celebrated by launching new collections from Douglass in Transcription Center, including many editions of his newspaper, Douglass' Monthly, correspondence, and various flyers and pamphlets related to Douglass and the abolitionist movement. Learn more about Douglass and these projects by checking out our previous blog post celebrating his 200th birthday. 
Field Books from the Smithsonian Institution Archives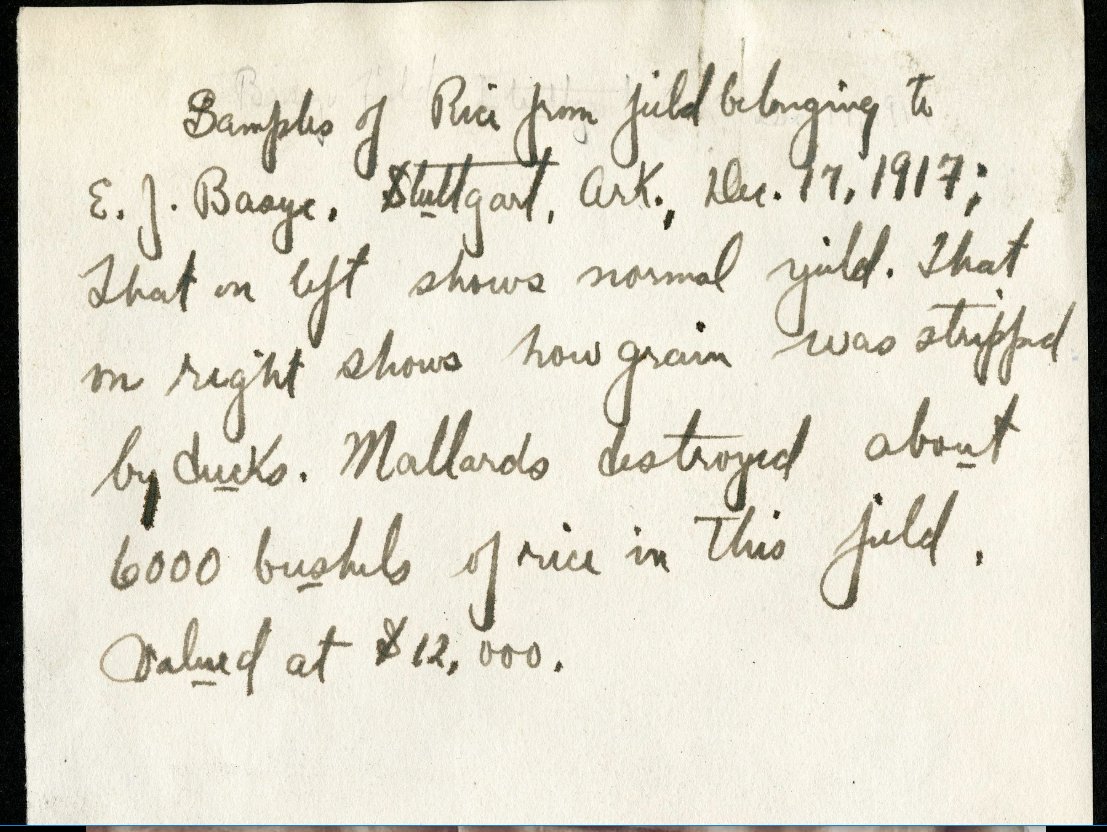 From Vernon Bailey to Alexander Wetmore, volunpeers transcribed hundreds of pages of field books from Smithsonian scientists, discovering and sharing along the way information on bumblebees in the UK, migratory patterns of waterfowl, the flora and fauna of the Galapagos, and more. Check out these completed projects and join in to help us finish transcribing even more. 
Women's History Projects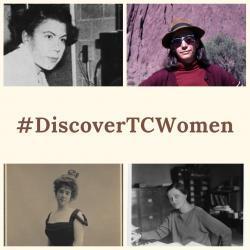 We've been working hard to make the collections and stories shared in the Transcription Center more diverse and to ensure that ALL the historical narratives found within the Smithsonian's materials are equally highlighted. The contributions of women - as scientists, anthropologists, artists, inventors, musicians, and more - are scattered throughout the Smithsonian and our integral to our history. We highlighted some of these groundbreaking women during Women's History Month 2018, and have continued to prioritize transcription projects featuring more female trailblazers - from the work of African American entomologist Margaret Collins, to the astronomical discoveries made by Annie Jump Cannon, Henrietta Swan Leavitt, and other "Women Computers" at the Harvard College Observatory. Check out some of these completed projects and help us transcribe even more to increase accessiblity to, and awareness of, the work of these important women. 
WWI and WWII History - National Air and Space Museum, Archives of American Art, and the Archives Center, National Museum of American History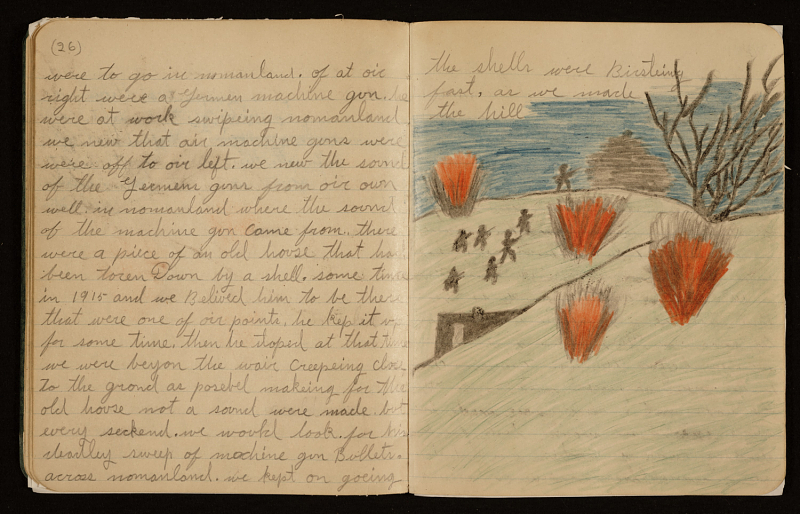 This year, volunpeers helped to make a number of different Smithsonian historical collections from WWI and WWII more accessible. The now fully transcribed WWI diary of Arthur Raymond Brooks, an officer in the U.S. Army Air Service from 1917 to 1922, will be used by NASM curators in an upcoming exhibit. From the Archives of American Art, we were also able to explore through transcription the autobiography of African American WWI serviceman and artist Horace Pippin, whose time during the war greatly influenced his later paintings. These two first-person accounts of the Great War help to increase our understanding of the varied experiences of WWI. To learn more about these projects and other WWI collections in Transcription Center, check out the "Exploring WWI through Transcription" Smithsonian Learning Lab collection. Volunpeers are also still hard at work helping to make other WWI- WWII projects - including catalog sheets for wartime posters from the Archives Center at NMAH, and a Japanese Diary from WWII held in the NASM Archives - more accessible. Join in! 
Chinese Language Projects from the National Numismatics Collection, NMAH and the Freer Gallery of Art and the Arthur M. Sackler Gallery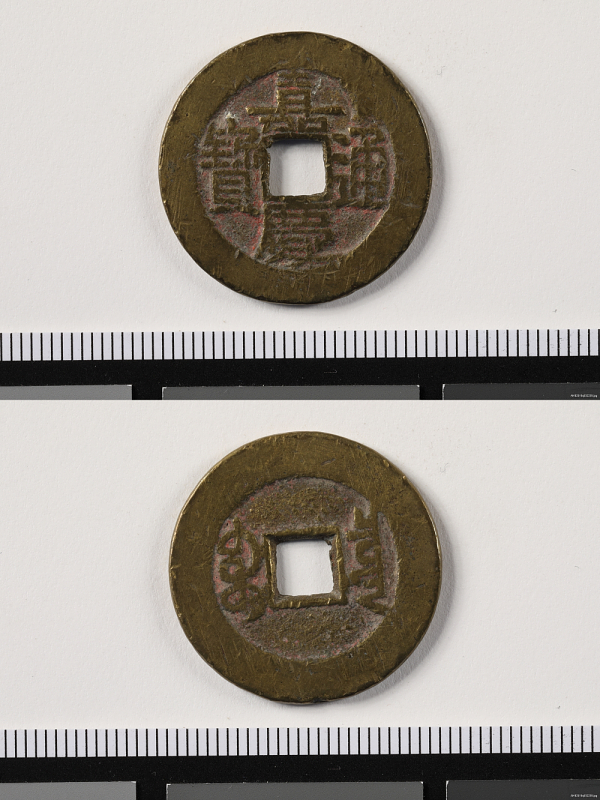 Did you know the Smithsonian has collections from every continent on earth and in thousands of languages? This year, we've enlisted the help of the volunpeer community to help us transcribe some of our first ever Chinese-language projects. From the National Numismatics Collection at the National Museum of American History, volunpeers transcribed, transliterated, and translated 50 Chinese coins! This project helped staff at the NNC bring more awareness and accessiblity to this unprecedented collection and plan more transcription projects featuring other East Asian coins and banknotes (see new projects ongoing now and join in!). Another project - the 14th century Chinese handscroll of "Horses and Grooms Crossing a River" by artist Zhao Mengfu - is still ongoing if you're looking for a challenge. 
Native American and Indigenous History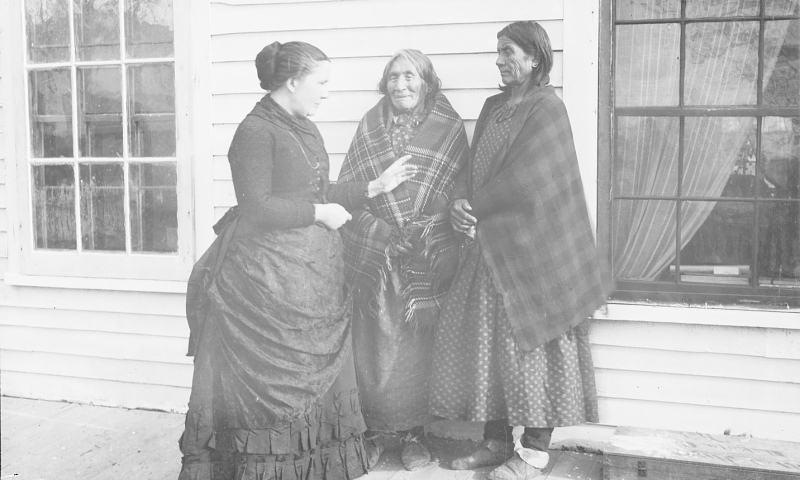 From the personal correspondence and field notes of ethnologist Alice Cunningham Fletcher, to materials related to the experience of Native children in federal government shools, we've launched a number of projects this year highlighting Native American and Indigenous history. Transcription of these projects not only increases the readability and accessiblity of these materials for all researchers, but also helps to reveal new information about this history for Native and Indigenous communities. Browse completed and ongoing projects here and here to learn more. 
Newly Digitized Collections from NMAAHC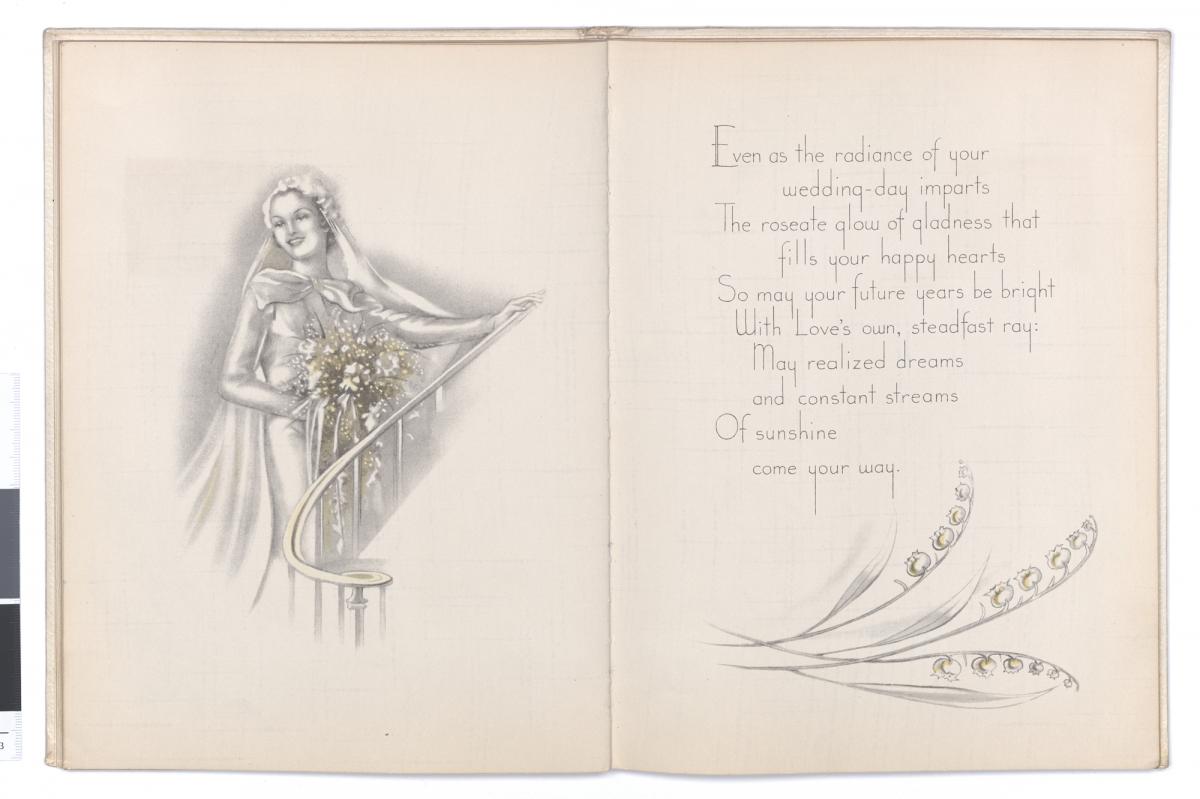 Thanks to the hard work of processing, cataloging, and digitization staff at the National Museum of African-American History and Culture, we were able to post some incredible new transcription projects (over 30!) in 2018 related to the history of African Americans. Browse them all - including the 1939 Wedding Scrapbook of Lollaretta Pemberton (which volunpeers transcribed in less than a day!), plans for Resurrection City used during the 1968 Poor People's Campaign in Washington, DC, and the Souvenir Program for the 1924 World's Baseball Colored Championship - and join in to help us transcribe even more. 
What We've Learned Together - Discoveries, Collaborations, and Impact
WIth over 1,000 new projects launched in 2018, we've been able to make an unprecedented amount of Smithsonian collections more readable, searchable, and discoverable. Yet none of this would be possible without the hard work and meticulous editing of our amazing digital volunpeer community. Not only have our volunpeers transcribed and reviewed over 80,000 pages this year, they did so collaboratively, supporting each other along the way, and sharing additional discoveries and information about Smithsonian materials. 
Check out some of our favorite #volunpeer highlights from 2018: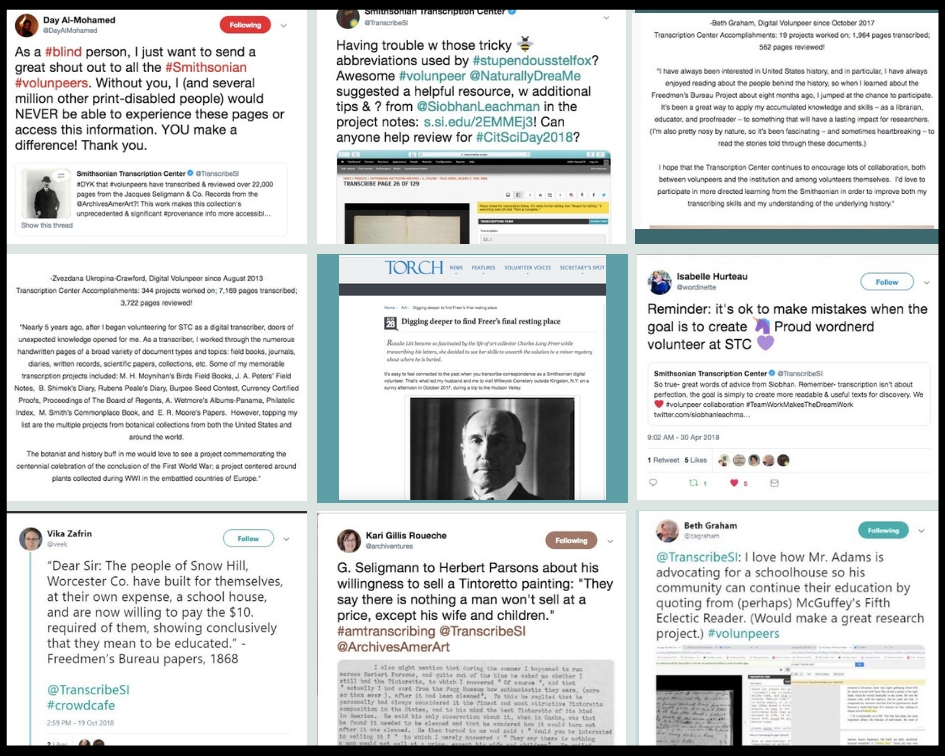 Spreading Transcription: Outreach and Events
2018 was filled with transcribe-a-thons, special behind-the-scenes explorations, and some awesome opportunities to share volunpeer stories and transcription progress with colleagues around the country. Review some of our favorites below, and reach out anytime with ideas for other outreach events or videos you'd like to see in 2019! 
#DouglassDay 
We celebrated Frederick Douglass's 200th birthday (Feb. 14, 2018) in a big way this year. Not only did we launch related projects all year long, but on Douglass Day, we hosted a multi-institution, collaborative transcribe-a-thon of Freedmen's Bureau Records with the Colored Conventions Projects, Howard University, and organizations around the world. In less than a full day, 779 pages were transcribed, 402 pages were reviewed, and 600 new volunpeers joined the TC community. Check out all the excitement on the #DouglassDay Twitter moment.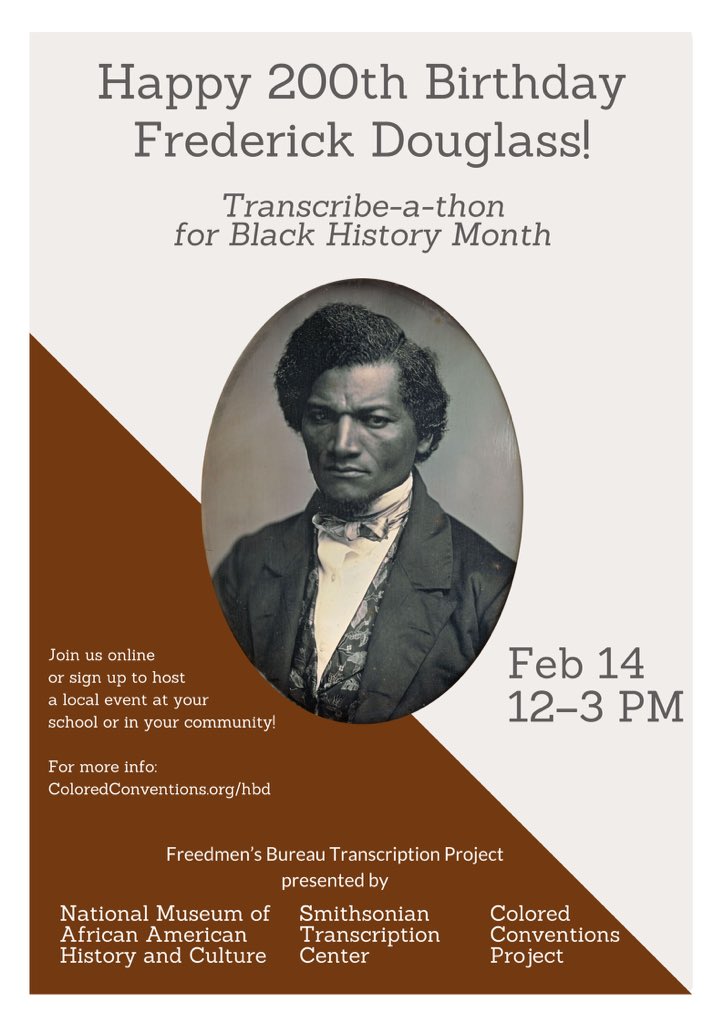 Live Video Chats & Behind-the-Scenes with Smithsonian Colleagues 
Thanks to the expertise of our archival, museum, and library colleagues from around the Smithsonian, we were able to dive deeper into our Transcription projects and collections even further this year. From the ins-and-outs of preparing collections for the Transcription Center through conservation, processing, cataloging, and digitization, to exploring the stories of individuals and topics from within projects, we've learned and shared even more this year! Check out some of the videos we recorded in 2018 below, and browse them all on our YouTube channel.
Watch:
Conference Presentations, Workshops, and Outreach 
Our Transcription Center team is always looking for ways to share more information about the growth and development of TC and the impressive accomplishments of the volunpeer community. In 2018, we were lucky enough to have the opportunity to present at and attend a number of different professional conferences and workshops, learning and brainstorming along the way how to improve transcription further. 
At the DC Archives Fair, our team met with library science and museum graduate students along with fellow archival professionals from around the area-- exploring crowdsourcing platforms and various ways to improve and increase access to digitized archival content. This public conference is hosted each year around the DC area, and is open to everyone interested! Check out the link below to learn more and keep an eye out for the event next year (we'll be there again!). 

This year we've launched a number of new collaborative projects from around the Smithsonian related to the history of Native American and Indigenous history. Many different units in the Smithsonian hold archival, library, and museum objects created by or about Native peoples, and the Institution has been working to ensure that these materials are described, accessed, and stewarded responsibly and ethically. Collaborating and communicating with tribal and non-tribal colleagues who work with similar collections, as well as the source communities represented in our holdings, is thus a significant priority as part of this process. This year, the Transcription Center attended the annual conference of the Association of Tribal Archives, Libraries, and Museums along with staff from the Library of Congress, National Museum of the American Indian, and the National Museum of Natural History, to share infromation about Native collections held in our institutions, and learn from attendees about ways to improve collection descriptions and increase collaborative projects. Browse all of the Native American and Indigenous history projects completed and ongoing in the Transcription Center, and learn more about Native materials in the Smithsonian more broadly, here.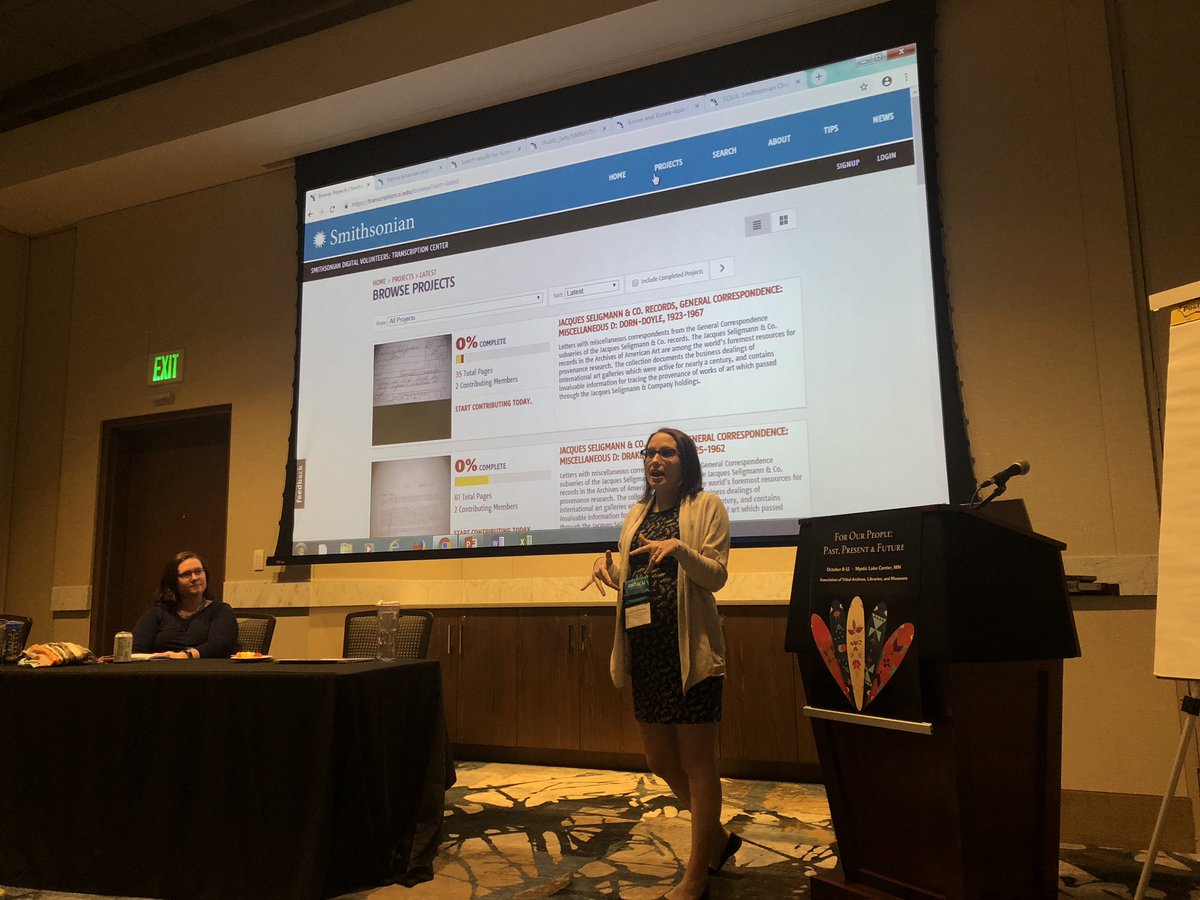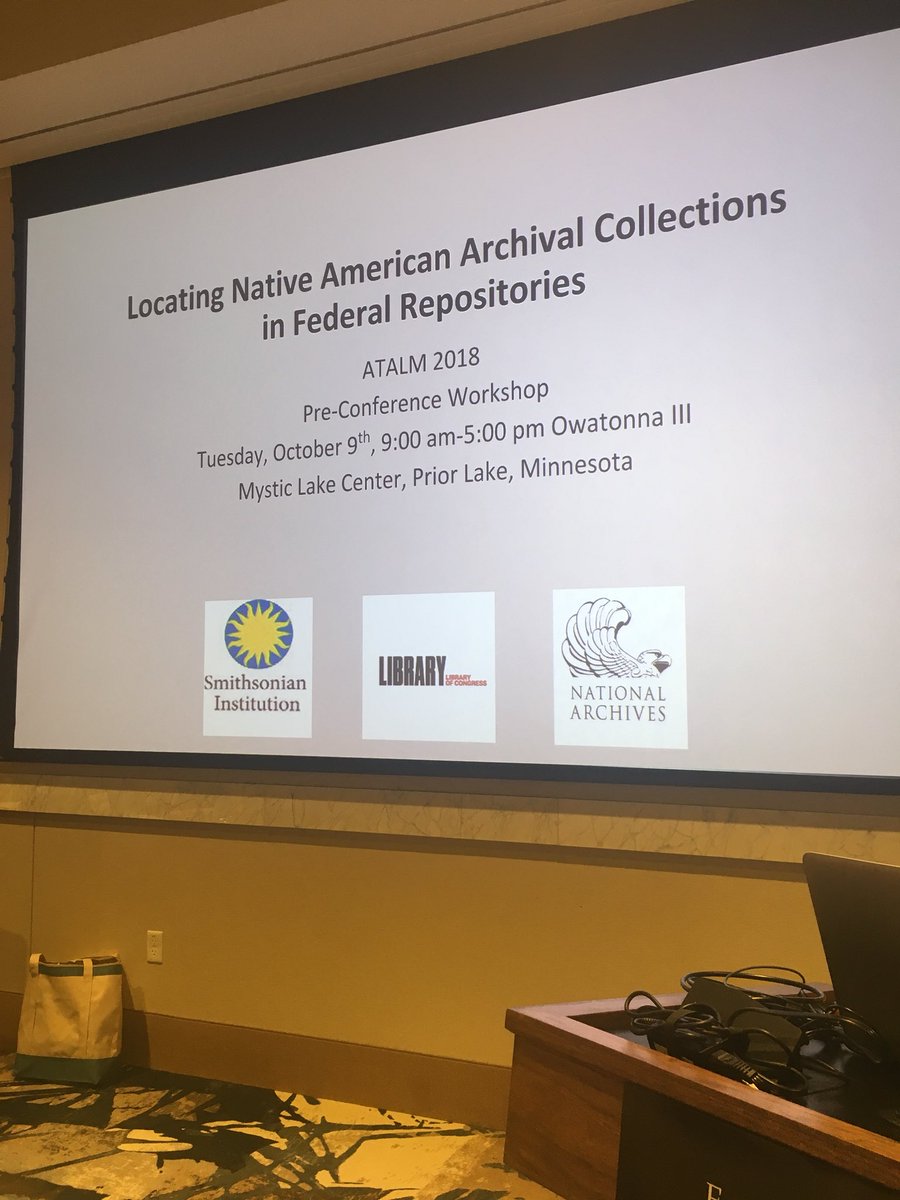 We also attended the International Crowdsourcing Week Conference hosted this year in Washington, DC. Not only did we get to present on all the major accomplishments of our Transcription volunpeers, we were also able to gain some great insight about how various crowdsourcing projects function around the world- inspiring us with new ideas! Did you know there are tons of amazing citizen science crowdsourcing projects from our colleagues at NASA? Learn more about them here and join in!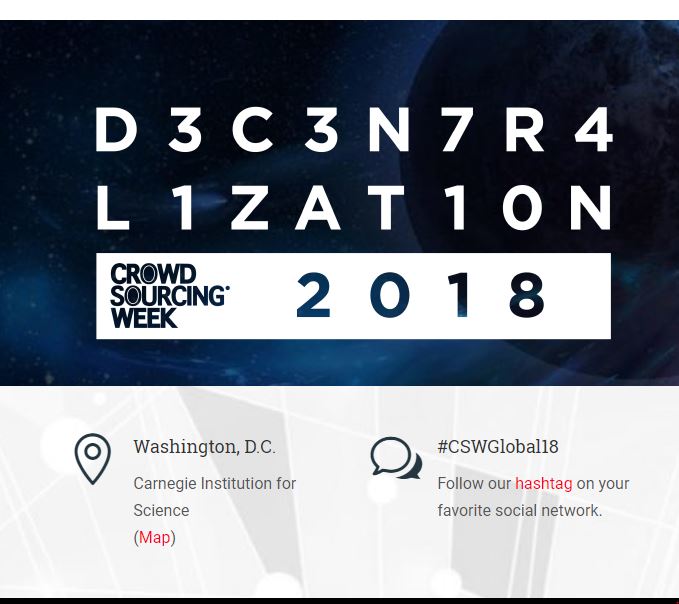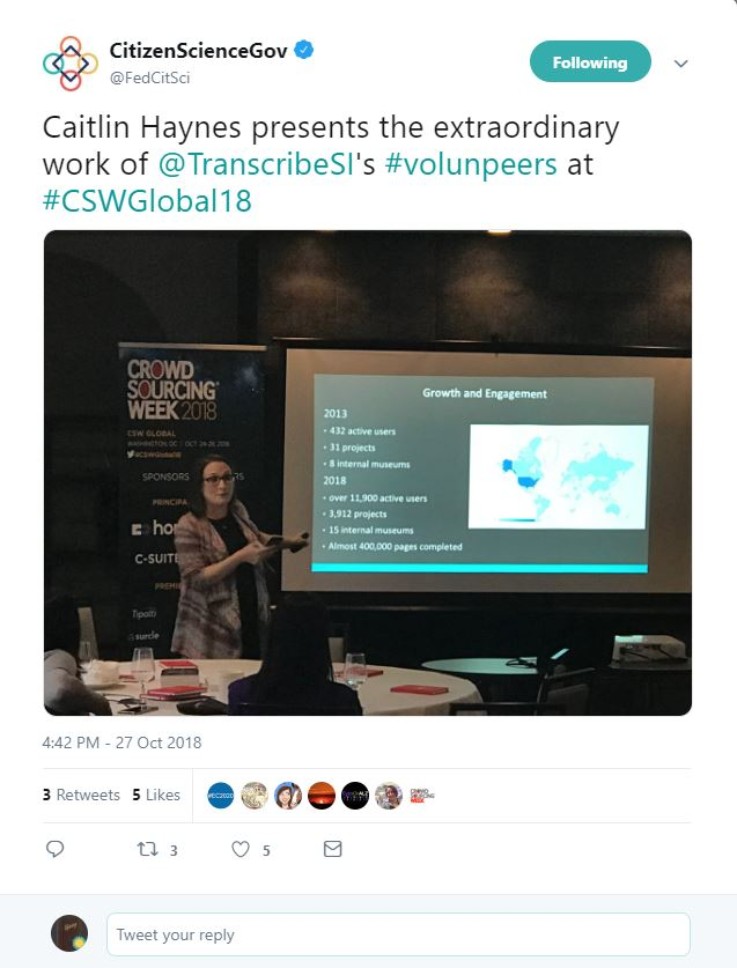 What did you discover through Transcription in 2018? Did you have a favorite project? What kinds of projects, events, or activities would you like to see in the Transcription Center in 2019? Reach out to us anytime at transcribe@si.edu with your ideas!