In celebration of Women's History Month 2019, the Smithsonian Transcription Center invites you to transcribe collections highlighting the historical contributions of women in science, technology, and art to make these collections more accessible!
Spread the Word!
Use our designated hashtag, #DiscoverTCwomen, to spread the word about all your hard work. And feel free to call on other #volunpeers to help you out. It takes a village!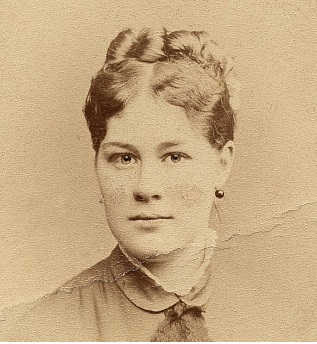 Celebrate the history of women artists and art historians by exploring and transcribing archival collections from the Archives of American Art. Through diaries, notebooks, essays, and correspondence, learn about the life and careers of painters, sculptors, writers, critics and art historians who made their mark on American history. Each month through March 2020, a new creative woman will be featured through projects which contextualize her life, work, and the era in which she lived. To kick off Women's History Month, we're featuring diaries, writings, and letters by renowned portrait painter and art teacher Cecilia Beaux (1855-1942).  
See  Related Transcription Projects: Archives of American Art Projects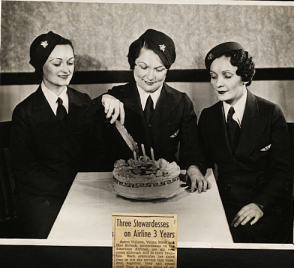 Velma Maul Tanzer (1911-1990) was born in Alton, IL. She attended high school in Burlington, IA and received nurses' training at Chicago's Jackson Park Hospital in 1933. Later that year, Tanzer joined American Airways as one of its first four stewardesses, rising to the level of chief stewardess. She remained with the company until 1936, and then went to work for the Metropolitan Life Insurance Company in Los Angeles as a visiting nurse. After her stint with Metropolitan Life, she became a nursing supervisor at Frances Shimer Junior College in Mount Carroll, IL. In 1942, Tanzer joined the Army Nurse Corps with the rank of Second Lieutenant. She was assigned to Bushnell General Hospital in Brigham City, UT, where she met Radford Tanzer, a plastic surgeon who she married in December of 1943. Velma Maul Tanzer was assigned to the 104th Evacuation Hospital in Bend, Oregon, before being transferred to England in 1944 and serving one year in the European Theater. In 1946, the Tanzers were released from military duty and moved to Hanover, New Hampshire. Velma Maul Tanzer was a member of the American Airlines Kiwi Club.
See  Related Transcription Projects: National Air and Space Musuem Archives Center Projects
Henrietta Swan Leavitt (1868-1921) was a deaf astronomer who discovered over 2,400 variable stars, many of which lie within the two dwarf galaxies known as the Magellanic Clouds. Her intense study of these objects led her to understand that there was a very specific relationship between the period and luminosity of a particular kind of variable star called a Cepheid. This relationship, called the Leavitt Law, allows us to measure distances in space. Leavitt also developed the logarithmic scale used to measure stellar magnitudes, still in use today.
See Related Resources: Project PHaEDRA and Related Transcription Projects: Henrietta Swan Leavitt Notebooks
Annie Jump Cannon (1863-1941) was a deaf astronomer who classified about 350,000 stars, a task foundational to our understanding of stellar evolution. With this vast collection of knowledge, Cannon created a system for categorizing and understanding the stars which is still in use today with only minor updates. Recognizing the difficulty that women faced in entering a scientific profession, Annie Jump Cannon created a prize for women "whose contributions to the science of astronomy are the most distinguished," which is still awarded today by the American Astronomical Society.
See Related Resources: Project PHaEDRA  and Related Transcription Projects: Annie Jump Cannon Notebooks
Cecilia Payne-Gaposchkin (1900-1979) was the first person to figure out that stars are made predominantly of hydrogen which was an outlandish theory during her time. Based on this discovery, she was the first to theorize that hydrogen was the most abundant element in the universe. Payne-Gaposchkin was the first person to earn a PhD in Astronomy from Harvard and the first woman to chair a department at Harvard. After retiring from teaching in 1966, Payne-Gaposchkin continued her astronomical research as a staff member of the Smithsonian Astrophysical Observatory.
See Related Resources:Project PHaEDRA and Related Transcription Projects: Cecilia Payne-Gposchkin Notebooks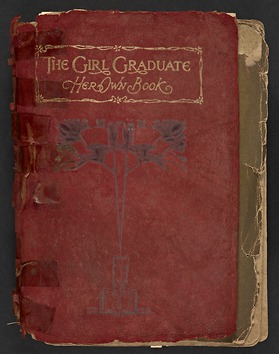 Transcribe "The Girl Graduate – Her Own Book" and help us to learn more about Marjorie P. Collins. Collins assembled this scrapbook commemorating her time at Prairie View College (now Prairie View A&M University) in Prairie View, Texas. In 1925, Collins graduated from Prairie View and was elected to become a teacher at the Almeda Road Junior High School, in Houston, Texas. She also worked closely with the National Council of Negro Women. Beyond those facts, we know very little about Collins. With your help, perhaps we can discover more about Collins within in the 190 pages of newspaper clippings, photographs, hand-written entries, printed programs, ribbons, and correspondence relating to her life.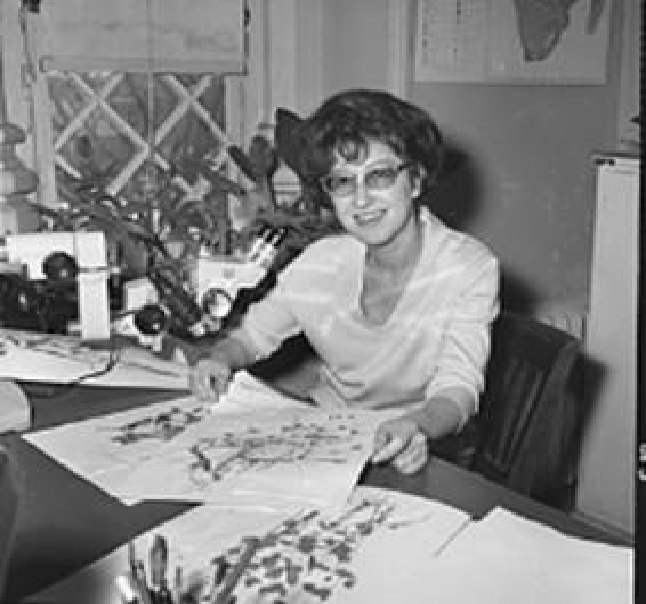 Argentinian Cleofé Calderón (1929 – 2007) was studying agrostology when in 1961 on a trip to Washington, D.C. she made contact with staff at the U. S. National Herbarium. A prolific collaboration formed between Calderón and fellow botanist Thomas Soderstrom contributing significantly to the understanding of grass evolution in the Western hemisphere. Her reputation as a detailed and accomplished collector was built on her extensive field notes and field pressings. Calderón's field notes contain both English and Portuguese, occasionally on the same page. This year, we are focusing on her work in Brazil where, among other discoveries, she identified Anomochloa, a grass genus that not been seen for almost a century.
See Related Resources:Cleofé E. Calderón Field Books, 1967-1981 and undated. Smithsonian Institution Archives, Accession 12-005 , and Related Transcription Projects: Brasil 1976. 4 ; Brasil 1977.1; Brasil 1978; Brasil 1979.0; Brasil 1979 Amazonia #1 and ; Amazon #3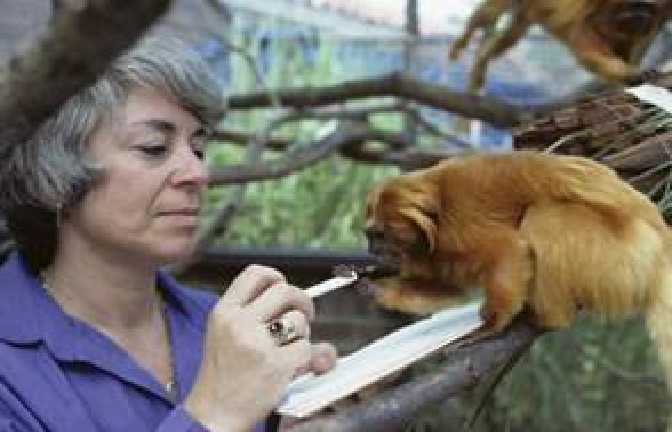 Zoologist Dr. Devra Kleiman came to the Smithsonian's National Zoological Park in 1972, where she quickly began to focus on species on the verge of extinction. In what has been called "one of the greatest success stories in the history of modern zoos," Kleiman worked to bring the golden lion tamarin population back in Brazil. Her work with giant pandas led to four pregnancies by the Zoo's panda Ling-Ling, and later to the birth of the Zoo's first ever panda cub to survive in captivity. The legacy of Dr. Kleiman's work in conservation biology endures as man-made threats to animals are as present today as they were in 1970s. This year, we focus on her work in Brazil.
See Related Resources:: Devra G. Kleiman Papers, 1967-2010, Smithsonian Institution Archives, Accession 11-124., The Archival Legacy of Devra Kleiman, The Bigger Picture , and Related Transcription Projects: Brazil Field Notes, January 1983, November 1983, Brazil Notebook, 1975-1982, Colonel Notebook (Infant Golden Lion Tamarin), 1977, Data Protocols Notebook, 1984, and Peruvian Amazon Field Notes, January 2005.